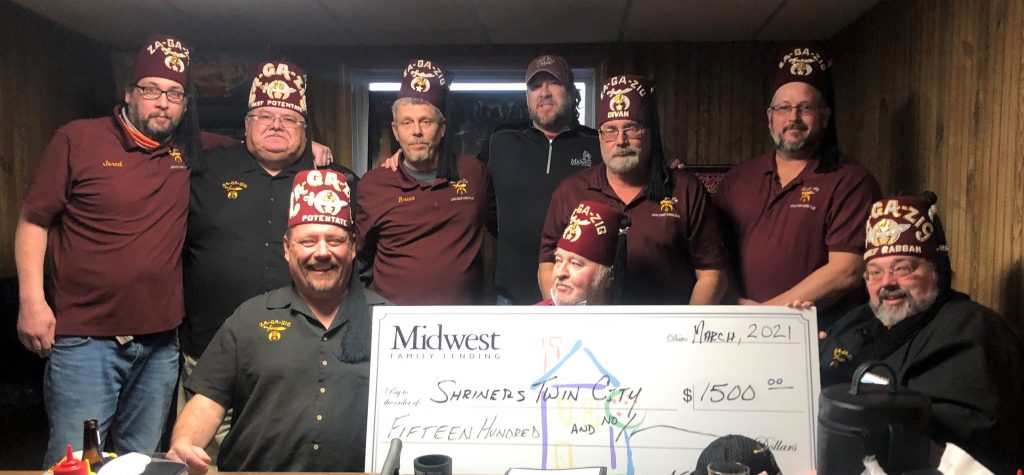 Za-Ga-Zig Shriners is our featured charity this month and has received a $1500 donation through our MFLCares program. The funds will be used to support Shriners Children's child life department and a summer camp for patients from Iowa.
"Za-Ga-Zig Shriners are honored to accept this generous donation from Midwest Family Lending on behalf of Shriners Children's Twin Cities," says Craig Matzke, the Des Moines-area Board of Governors representative to the facility. "This gift will benefit Shriners Children's child life department and specifically a future summer camp for our patients from Iowa. Camps are one of the ways we treat the overall health and well-being of our patients and we hope to hold a camp at Camp High Hopes in Sioux City next summer."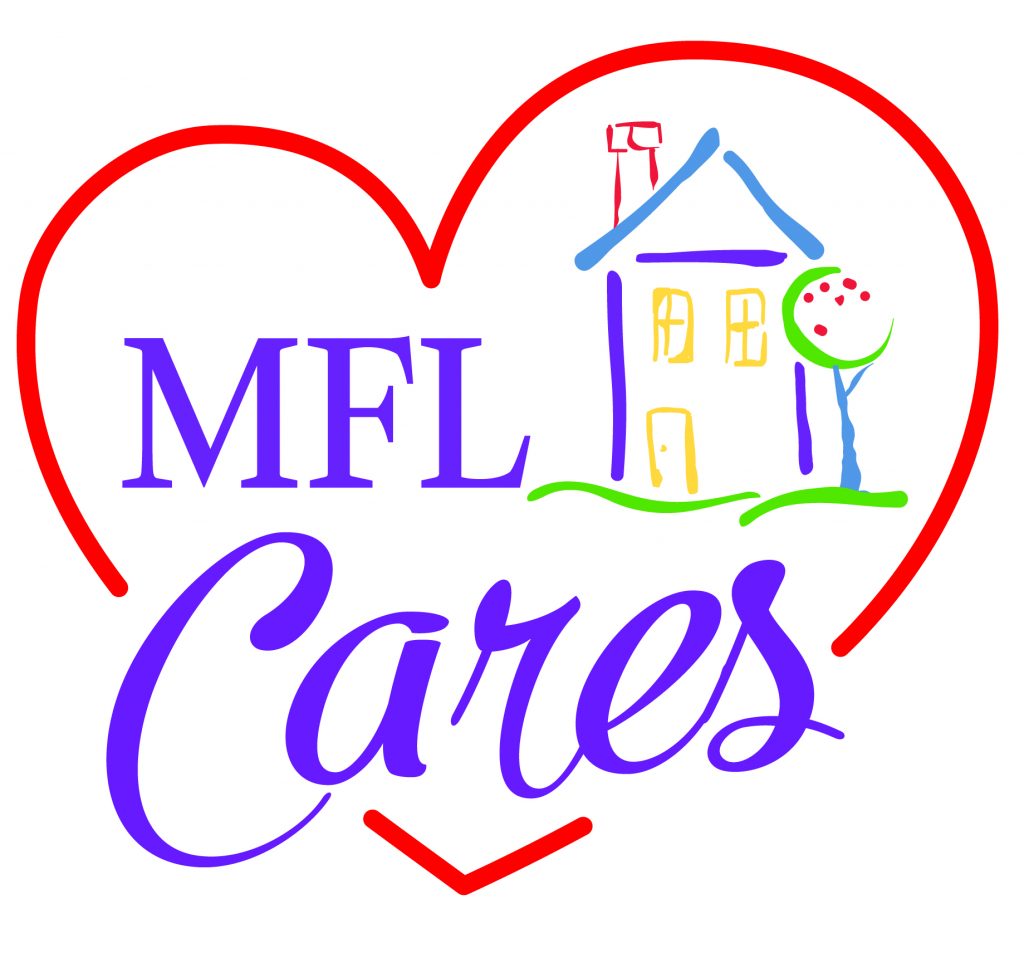 Through MFLCares, Midwest Family Lending employees nominate and select one cause each month to support that is dear to their hearts. Josh Brant one of our licensed mortgage loan originators, nominated Za-Ga-Zig Shriners after learning about what they do through the Iowa Shrine Bowl.
Why the Shriners?
"In 1996, I was selected to play in the Iowa Shrine Bowl," Josh says. "This was such an honor to not only represent my school, teammates and family, but also to play for all the kids who don't have the opportunity to play football due to disabilities. It was such an amazing experience, and I wanted to be able to give back to the Shriner's.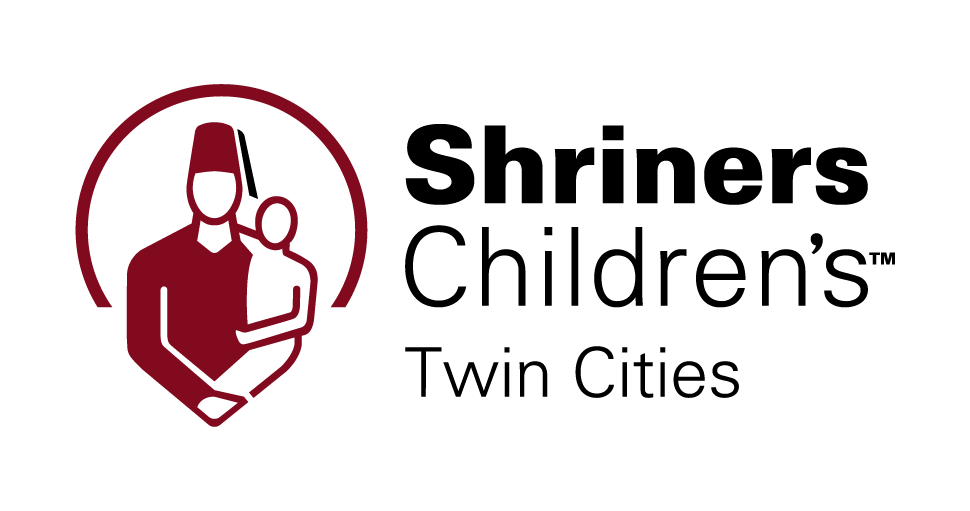 About Shriners
Shriners International is a fraternity based on fun, fellowship and the Masonic principles of brotherly love, relief and truth. The fraternity has nearly 200 chapters in several countries and thousands of clubs around the world. Its members are known for their compassion for others and for being active participants in their communities. Shriners help make the world a better place. Men from all walks of life and all levels of income find fun, fellowship and relaxation in their individual Shrine Centers and their activities.
Shriners Children's – the Heart and Soul of the Shrine
Shriners Children's was established as the fraternity's official philanthropy in 1922. What began as one hospital, is now a world-renowned healthcare system with locations in three countries. It is a leader in several areas of specialty care, including burns, craniofacial conditions, orthopedics, spine care and sports medicine. Shriner's Children's strives to provide a full range of services and support to help its patients reach their goals and discover their full potential. In addition, the healthcare system conducts research to improve its patients' quality of life and offers outstanding educational programs for medical professionals. All care and services are provided regardless of the families' ability to pay or insurance status.
How You Can Help
Unfortunately, the Za-Ga-Zig Shrine Circus had to be cancelled this year due to COVID-19. But watch the local Shriners events calendar for upcoming family fun in the Des Moines area! Shriners don't just drive little cars in parades. They also host great concerts, public dinners, hot rod car shows and many other events open to the public.
Shriners Children's is a 501(c)(3) nonprofit organization and relies on the generosity of donors. All donations are tax deductible to the fullest extent permitted by law.
Through the generosity of donors, the Shriners have been able to help more than 1.4 million children reach their potential and lead more fulfilling lives— regardless of a families' ability to pay.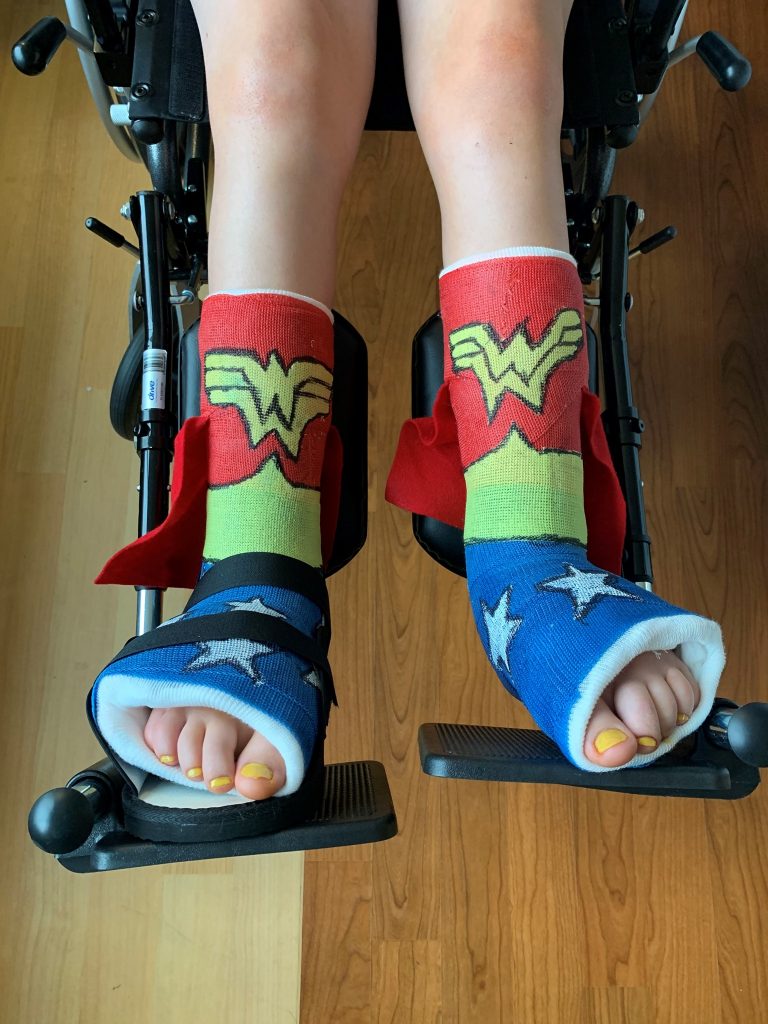 About MFLCares
MFLCares is a program of Midwest Family Lending, a local mortgage company committed to creating customers for life and to community impact. Check out our calendar to learn more about the great causes MFLCares is supporting this year.