Financial Literacy Month student challenge equips students ages 13-18 with money management skills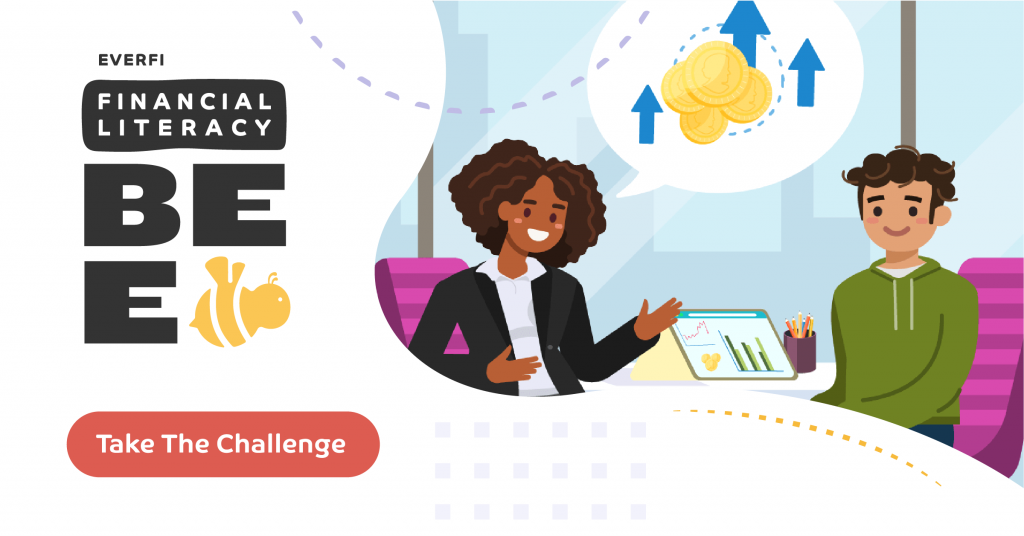 Compete for an opportunity to win a college scholarship up to $10,000!
Families across the country are struggling financially in the wake of the pandemic, from unemployment to career shifts to a reduction in income.
And with nearly a quarter of the population deemed "financially fragile", this is a major social, economic and community issue.
With this in mind, Midwest Family Lending is proud to announce we're sponsoring the EVERFI Financial Literacy Bee nationwide financial capability challenge.
The Financial Literacy Bee gives junior and senior high school students a chance to have some fun while learning critical financial concepts during Financial Literacy Month!
The short, interactive lessons teach students how to save, set financial goals, budget and invest. After completing the lessons, students submit a short capstone essay. In it they share a short-term, medium-term, or long-term savings goal and outline how they plan to achieve it. Three winners of the Financial Literacy Bee will receive up to $10,000 in college scholarships!
How It Works

Students can participate in just 3 easy steps:
Visit the EVERFI Financial Literacy Bee website
Complete the lessons (~10 minutes each)
Submit a short essay sharing a savings goal and how you plan to achieve it! Submission deadline is April 15th.
"Midwest Family Lending is committed to engaging its communities, increasing financial literacy and driving impactful change. And strengthening our communities starts at home," says Chuck West, President, Midwest Family Lending. "It's important to all of our team that students are given the tools they need to reach their financial goals. We hope the Financial Literacy Bee will help drive dinner-table conversations about important financial topics."

And follow along on our Facebook page throughout the Financial Bee challenge to learn more!
"The pandemic has shone a bright light on the financial vulnerability of most Americans, with 40 percent of American consumers reporting that they had trouble paying at least one bill or expense in 2020," said Ray Martinez, co-founder and president, EVERFI. "We've always been committed to helping students increase their financial literacy. And during this historic time, we are also working to help parents feel more comfortable having dinner-table conversations about money. The Financial Literacy Bee is a fun way for students to learn important strategies to increase savings."