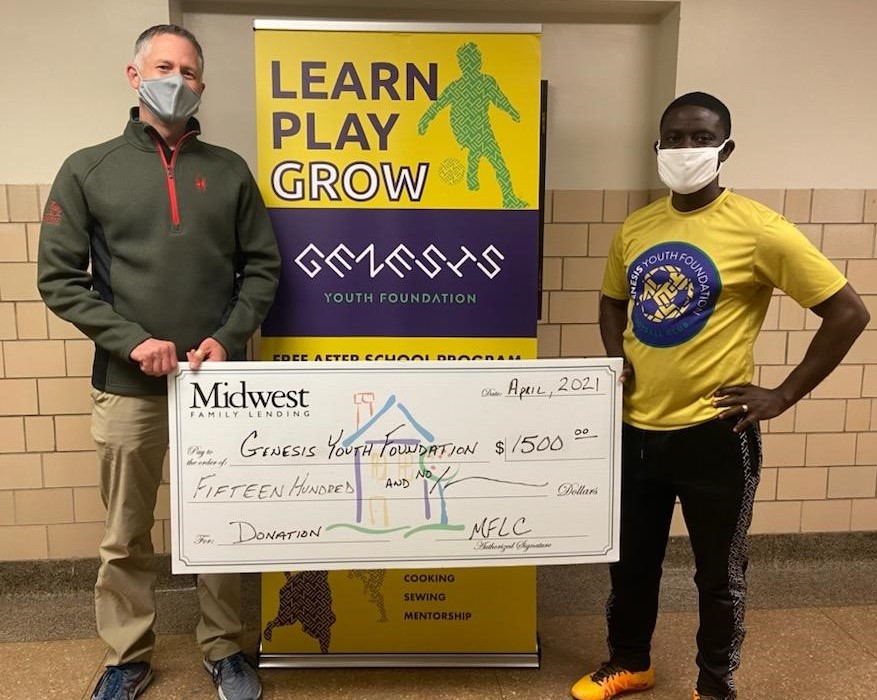 Genesis Youth Foundation is our featured charity this month and has received a $1500 donation through our MFLCares program. The funds will be used to support and empower immigrant and refugee children and families in Greater Des Moines.
"We'd like to thank Midwest Family Lending for selecting GYF as an organization that is making an impact in our community," says Sam Gabriel, Co-Founder & Executive Director of Genesis Youth Foundation (GYF). "Being selected means our work is appreciated, which is encouraging and motivating."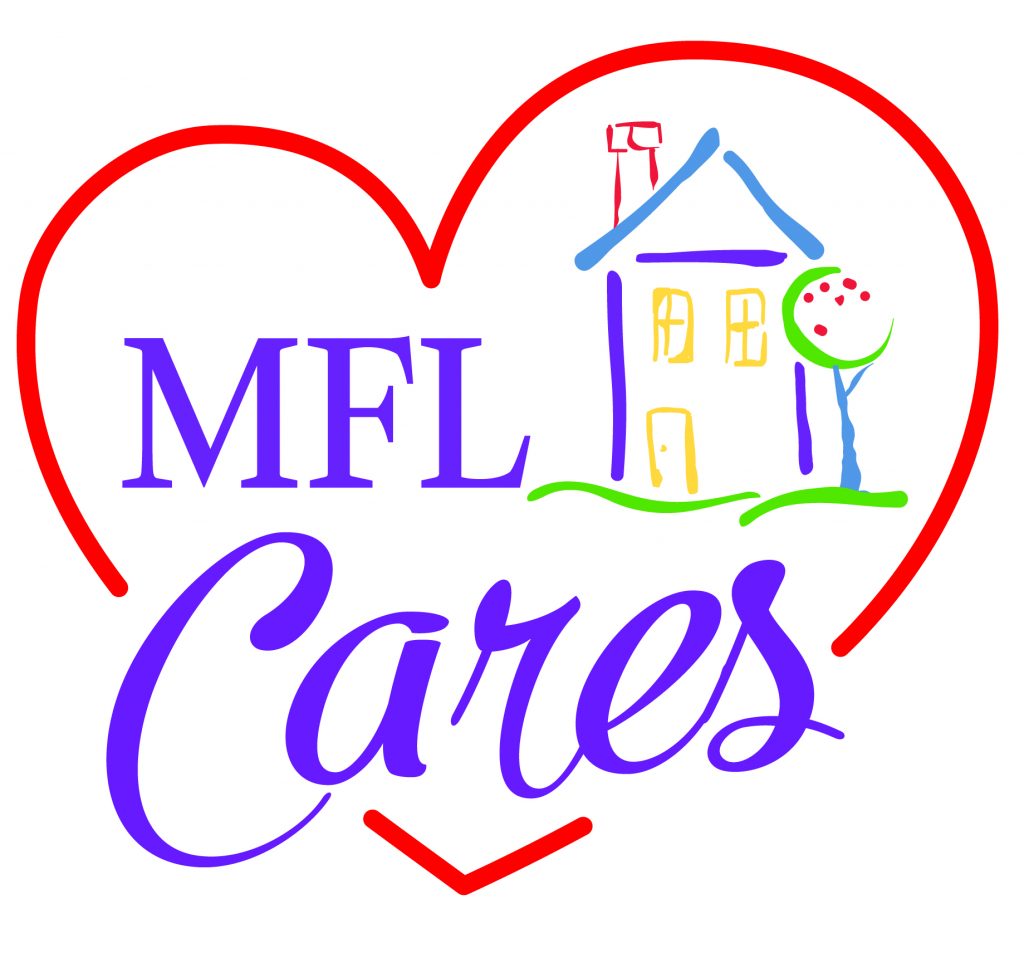 Through MFLCares, Midwest Family Lending employees nominate and select one cause each month to support that is dear to their hearts. With three kids of his own, Charlie Chedester, CRMS, CVLS, and one of our awesome home loan gurus, understands the important role community support can play in the overall success for children and families.
When a new family moves into the neighborhood, we rally around them to welcome them home. Some families move across town, while hundreds of families each year move across the world to settle in Iowa with hopes for a brighter future.
"If I moved my family to a place where the language, culture and community were foreign in every way, I'd be so thankful for an organization like Genesis for my kids," Charlie says. "So from one dad to another, welcome to Des Moines."
What Genesis Youth Foundation Does

All children deserve to feel loved and appreciated. But many in our community lack access, opportunity and support merely because of the color of their skin. Genesis Youth Foundation is leveling the playing field for immigrant and refugee children and families and is providing the support they need and deserve to be empowered.
Teachers, volunteers, board members, community partners, and parents
join to remove barriers and driving opportunities for success. Together they help bridge the gap for many families, empowering them through athletic play, education, dance and song.
GYF embraces the many languages of our community while building solid grounds where their play will become the work that changes the world.
Upcoming Events
What: A monthly, online conversation series presented by African Service Providers of Central Iowa to address barriers facing African refugees & immigrants leading their communities in an impactful way. Central Iowa African Leaders discuss and identify strategies and action plans with other leaders to collectively better serve our communities.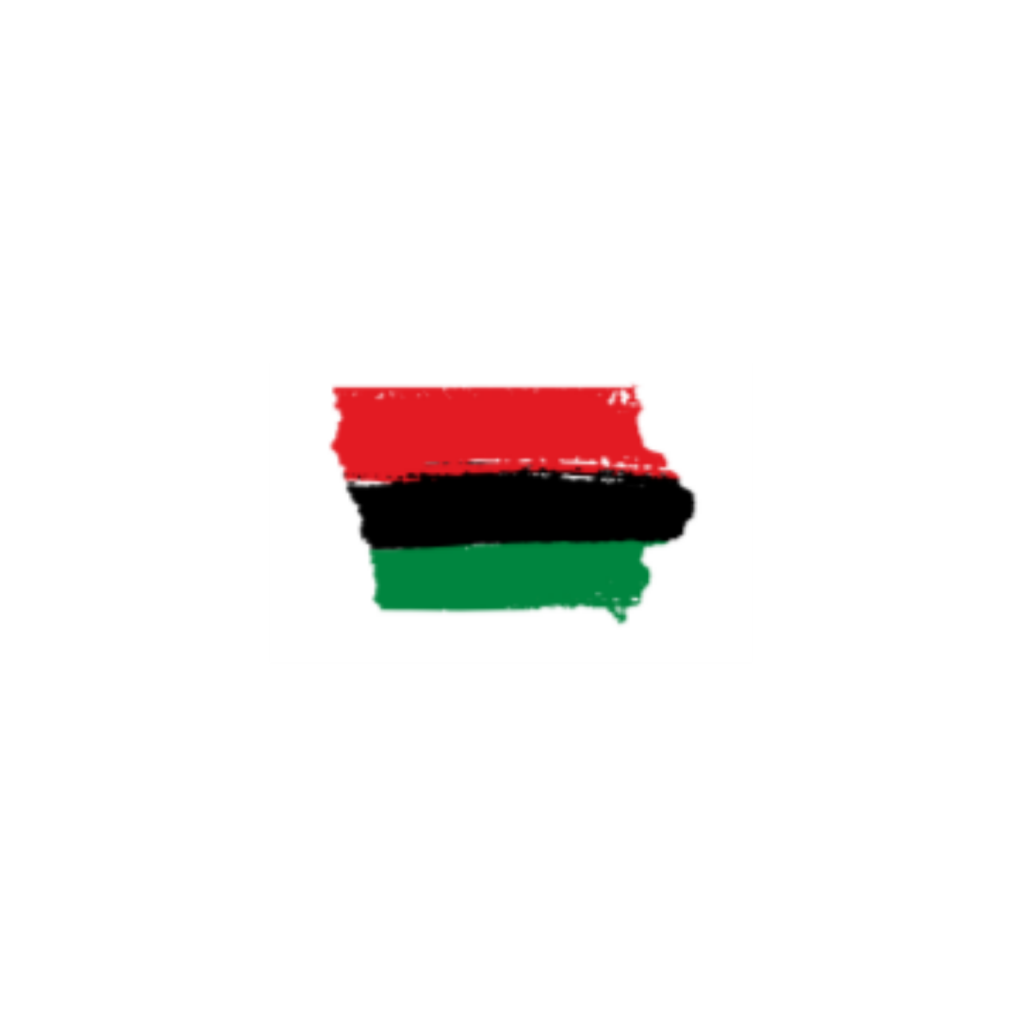 Who's Invited: Nonprofit organizations, national-level community leaders, faith-based community leaders, business owners, corporate leaders and social group leaders
When: The third Saturday of the month from 5-6:30 p.m.
​Where: Online via Zoom (comfy pants welcome!). Register Here.
How You Can Help
From helping with homework to driving the van and coaching soccer, volunteers make GYF's mission happen. To learn more about Genesis and to discover how you can get involved, visit www.genesisyouthfoundation.org
Donate: Supplies, Funds or Sponsor a Child
List Of Supplies Needed: Gift cards, non-perishable nutritional foods, personal hygiene items, musical instruments, soccer gear, school supplies, gas cards, etc. GYF spends roughly $82 each week on gas to transport youth in Ankeny, Johnston, Altoona, Urbandale and Des Moines.
Looking for a meaningful cause to round out your charitable contributions for the tax year? Look no further than Genesis. Genesis is a 501(c)(3) nonprofit organization. Your tax-deductible donation will help provide opportunities for kids to engage through sports and the arts.
Your charitable contribution helps provide so much more than uniforms or the location to practice — it provides hope. Reward yourself with the knowledge that your dollars are helping us solve the challenges facing immigrant & refugee families.
About MFLCares
MFLCares is a program of Midwest Family Lending, a local mortgage company committed to creating customers for life and to community impact. Check out our calendar to learn more about the great causes MFLCares is supporting this year.