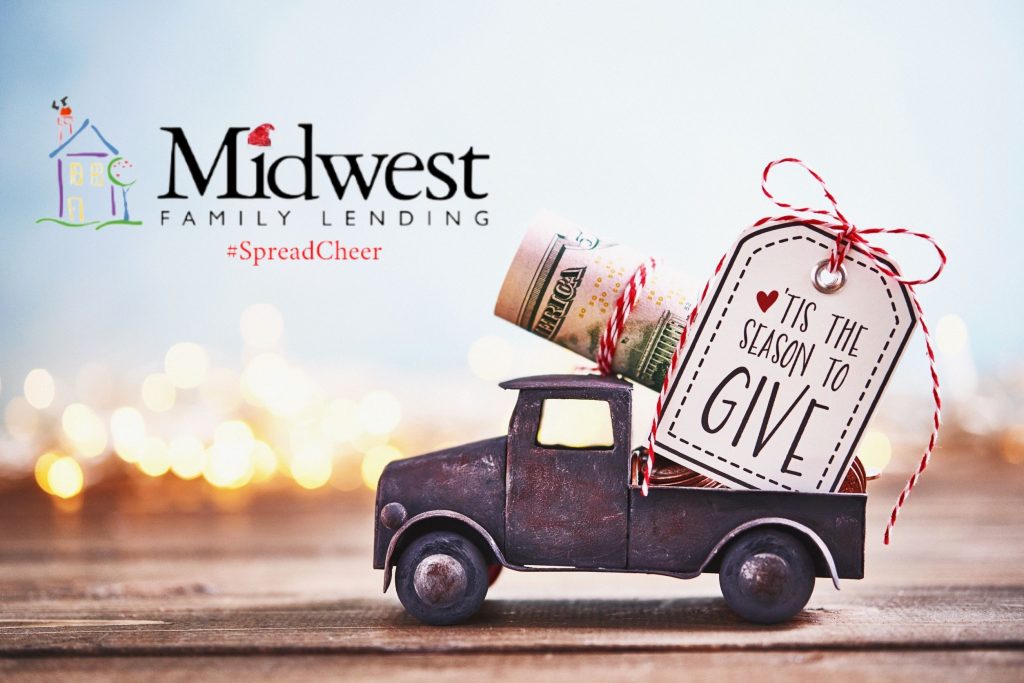 The "most wonderful time of the year" can also be one of the most stressful. But this is especially so for families struggling with job loss, a death in the family, military deployment, a health crisis, etc.
"Many local families are facing a variety of hardships, which can feel magnified this time of year," says Chuck West, president of Midwest Family Lending. "Although we would love to do more, we hope a little support will ease the burden for these families — especially during this season."
Enter #SpreadCheer2021
Although the need is overwhelming, we've hoped to make the Christmas season a bit brighter for at least a few. Our team's reached out to local schools, hospitals, churches, ministerial associations and other community groups to identify more than a dozen families in need of support and a little hope in the second year of our "SpreadCheer" project.
We've been sharing a bit about each family's story on our social media channels. We hope it's opened your eyes to your neighbors and the families in your daily lives who are struggling and could use some help.
If you're not already following us on Facebook, LinkedIn and/or Twitter, please do to keep in the know about all things mortgages & Midwest Family Lending!
ICYMI, here's a recap!
Day 1 🎁 Derek Draisey | Eastern Iowa family w/a child battling a heart condition at UIHC Children's Hospital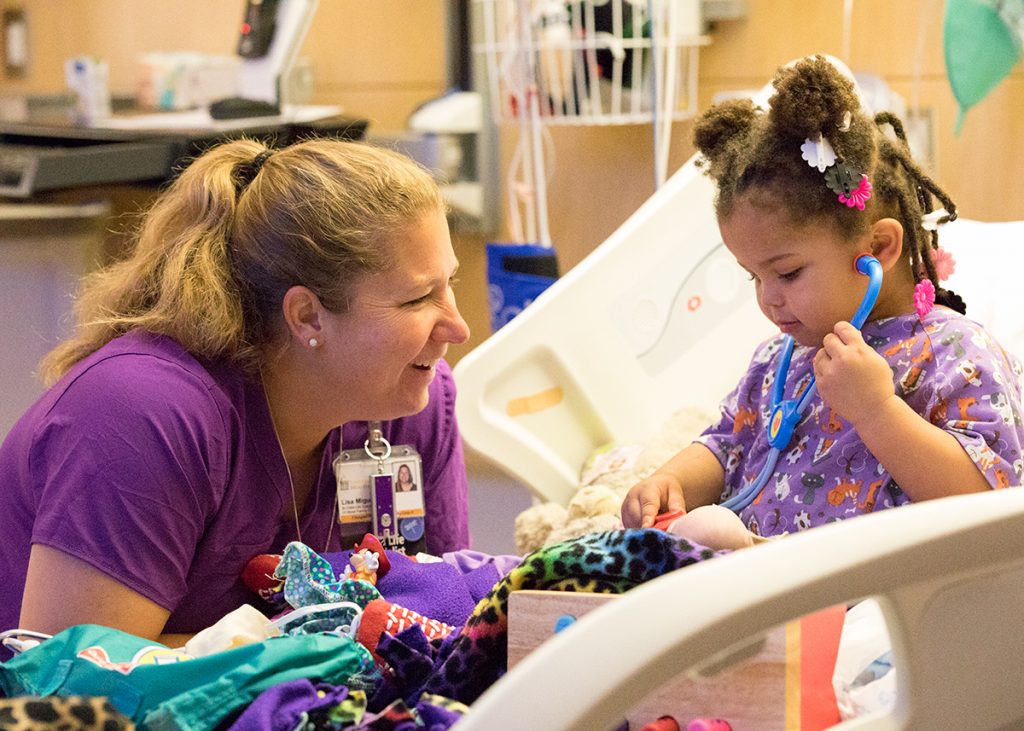 Derek Draisey, one of our home loan originators, nominated an Eastern Iowa family with a child battling a heart condition at University of Iowa Stead Family Children's Hospital to be today's recipient. The child's had many, long hospitalizations due to a complex medical situation, and the family doesn't have much financial support.
The Draiseys know firsthand the challenges families like this face as their son Bryce was hospitalized there several times in the span of two years.
"We reached out to UIHC's Child Life department because they have a special place in our heart," Derek says. "When our family was spending a lot of time at the University of IA hospital, they were beyond amazing. They helped us through some of the hardest times in our lives."
Day 2 🎁 Jean Holman | Lincoln, NE single mom of 3 living paycheck-to-paycheck w/no support & has been hit by "snowball" of challenges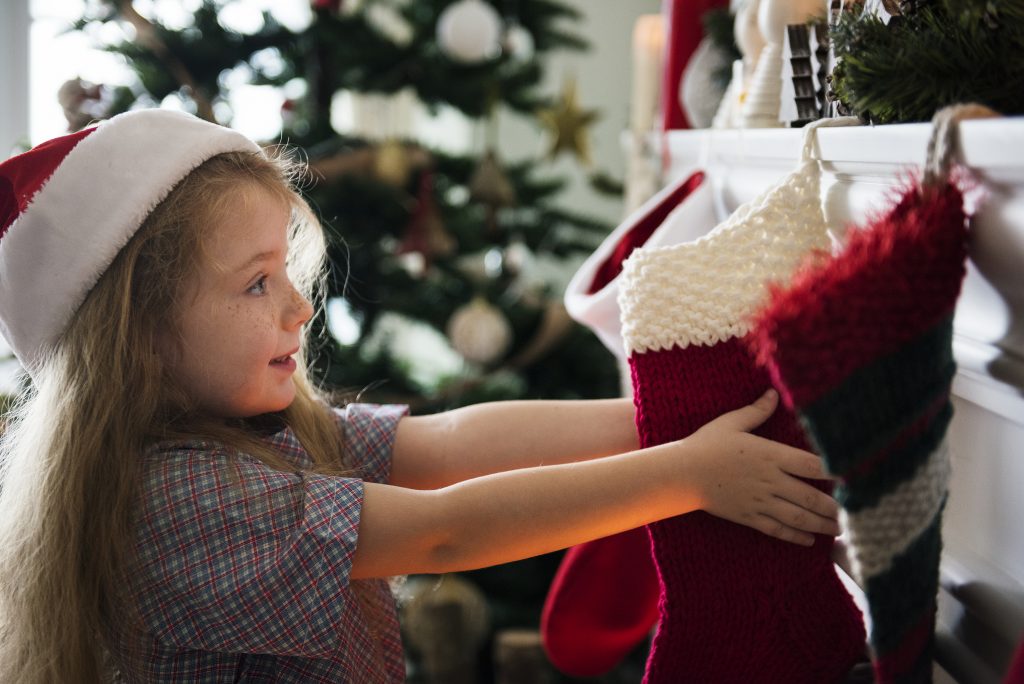 As the former head of the PTA in her school district, Jean Holman, our Lincoln Mortgage loan originator, knows a lot of local families are in need.
"I wanted someone who had children who went to Roper Elementary School because that's my neighborhood and where my kids went to school," Jean says. "I know there's always someone in need at Roper, and it's just been a snowball of things this family has faced."
Jean nominated a single mother of three living paycheck-to-paycheck with no support. Within the last two years, her car broke down, requiring a new one, she's been the victim of identity theft, and she lost income due to quarantining from contracting COVID.
"God is good — we've received so many blessings," says the mother (who preferred to remain anonymous). "This just goes to show that there are great people here who care."
Day 3 🎁 Marti Myer|Martensdale, IA family hit with COVID, father now fighting for his life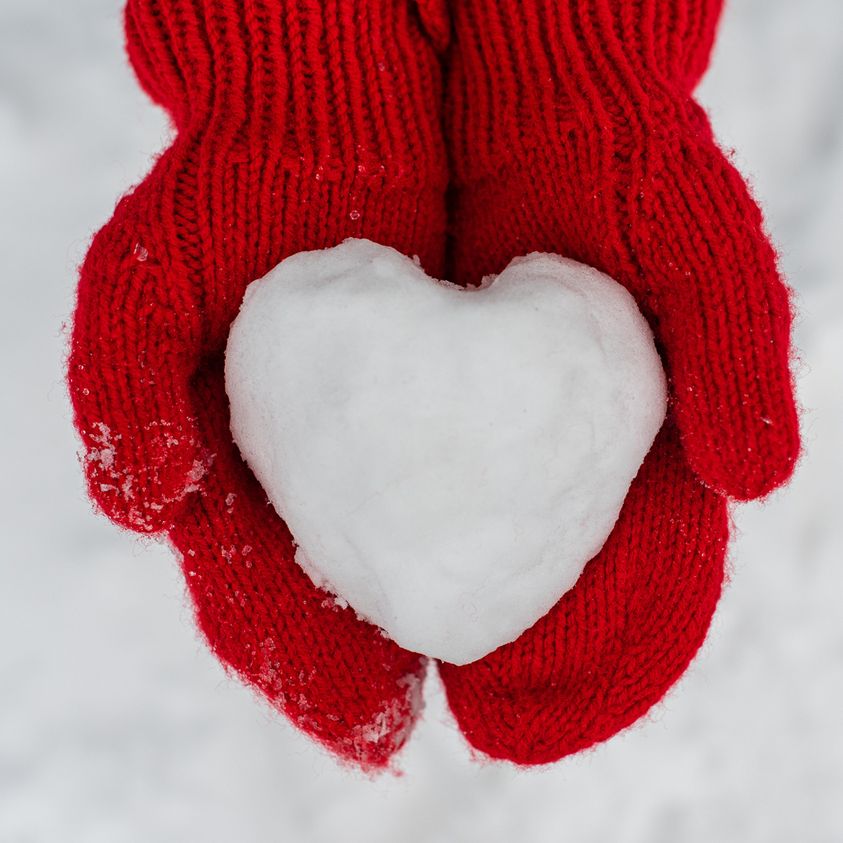 "This family's had a lot of health issues thrown at them the past few months with COVID hitting the entire household," says Marti, our processor. "With the father being in the hospital fighting for his life these past few months, it tugged on my heart. And I wanted to help them."
Day 4 🎁 Hannah Vande Weerd | Des Moines single mom of 4 through Jeff Hill's Future All-American Basketball Camp's Holiday Giveaway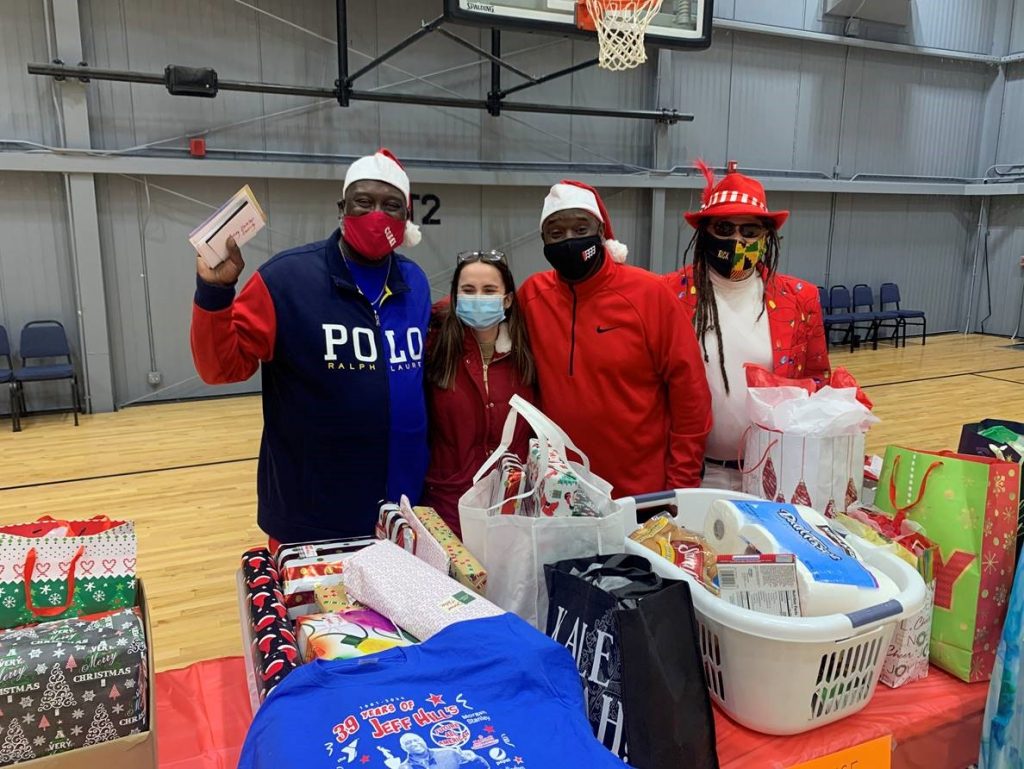 Hannah, our mortgage processing associate, reached out to Jeff Hill's Future All-American Basketball Camp's Holiday Giveaway to connect with the family she nominated. The organization provides Christmas gifts & food to Des Moines families in need. By her own family supporting the project in years past, Hannah's seen firsthand the joy it brings, helping these families enjoy the holiday with "the things they've always wanted".
"It's amazing to see how these families may be struggling but are so humble with what they have," Hannah says. "The family we supported this year is amazing and is so thankful for what this opportunity could mean for them. This SpreadCheer initiative helps families who are struggling to have a great Christmas."
Day 5 🎁 Sara J. Fuller – Midwest Family Lending|Adel small-business owner (plumber) who, due to COVID, developed liver failure requiring many hospitalizations not covered by insurance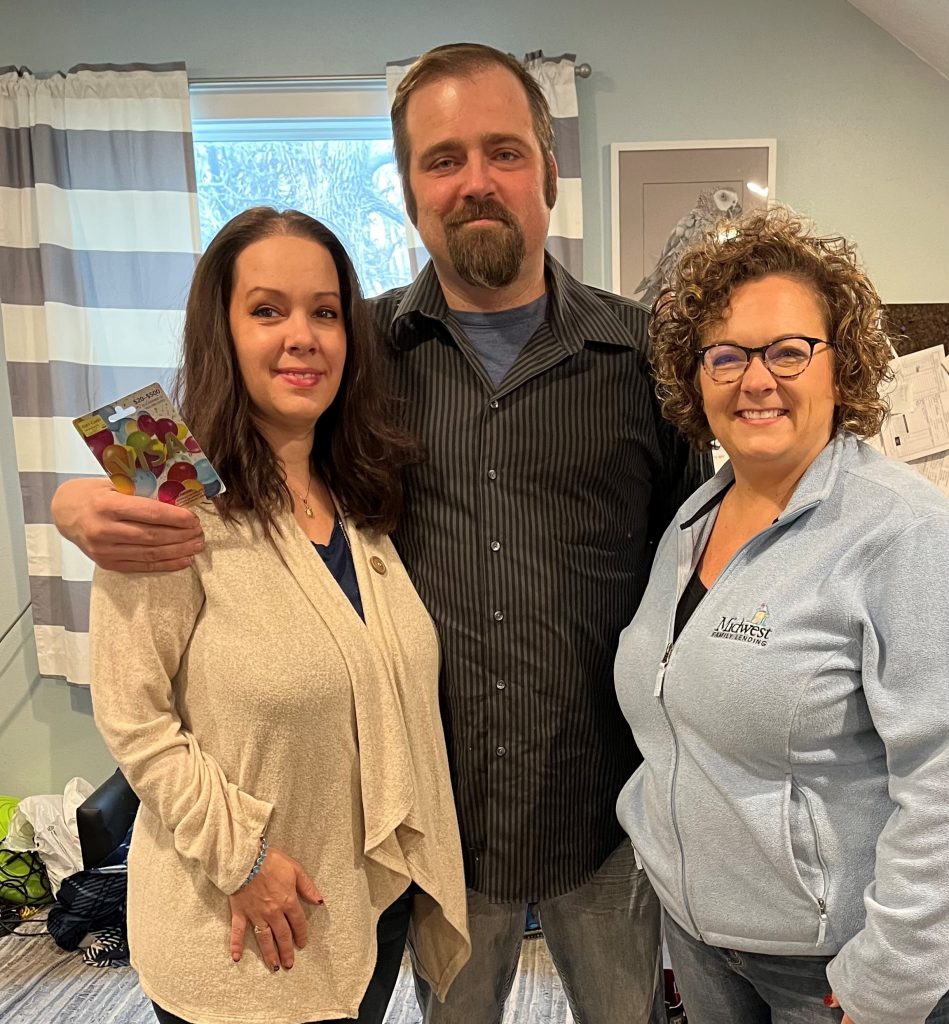 "Nate is a great, hard-working man who does a lot for the community," Sara says. "As he was building his plumbing business, he and his wife got hit hard with COVID. This led to liver failure and lots of hospital stays for him not covered by insurance and time off work. They're now left just trying to make ends meet. He is a very good guy that could use a break."
Day 6 🎁 Kyle Guldenpfennig a.k.a #TallMoneyMan | Altoona Single mom of 3 who's had a "rocky" year — husband walked out on family, reduced hours at work due to freak accident with child & renewed custody of child with special needs after 6 years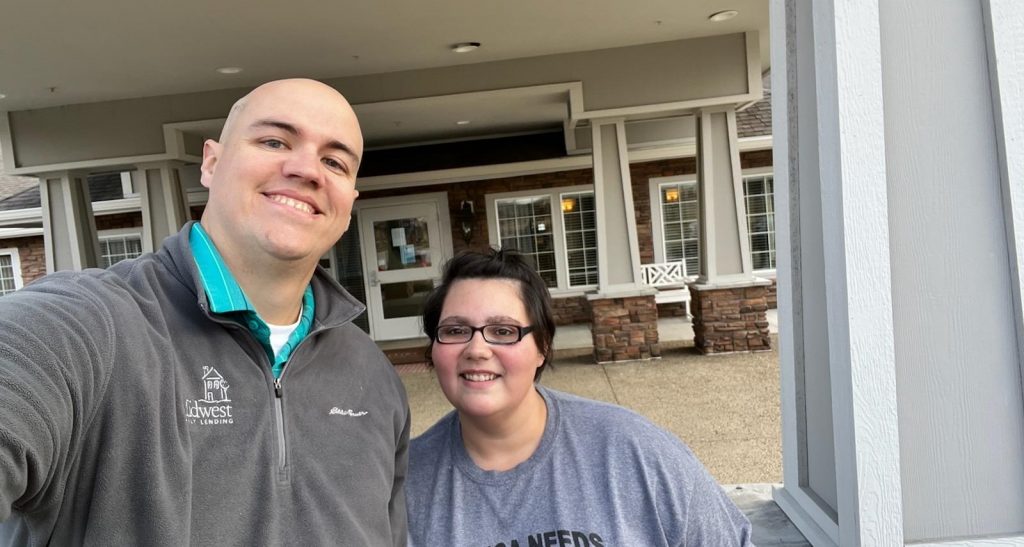 "I wanted to find a family in need in our community," says Kyle aka #TallMoneyMan. one of our home loan originators with Team Chedester- Licensed Mortgage Originators. "And I knew that by reaching out to my church (High Pointe Church), I'd have the opportunity to continue to find ways to bless the family in the future. Desirae's new to the church. But she's already felt the love from many members of the congregation with all the donations, food and prayers she's needed after everything she and her family have gone through this year."
Grab your tissues for this heart-tugger, folks!….
"This year's been rocky. I really want to say — and I'm a little choked up right now — but I just told my kids there probably won't be a Christmas at our house this year," Desirae said. "Your phone call has changed that, and I can't help but cry. They are happy tears; I promise. Thank you!"
Day 7 🎁 Katie McIntyre | Spring Hill family scraping by to make ends meet, living in a camping trailer after home burned down on Valentine's Day. Compounded by loss of income to the single-income household & one parent unable to work due to care needs of non-verbal, autistic child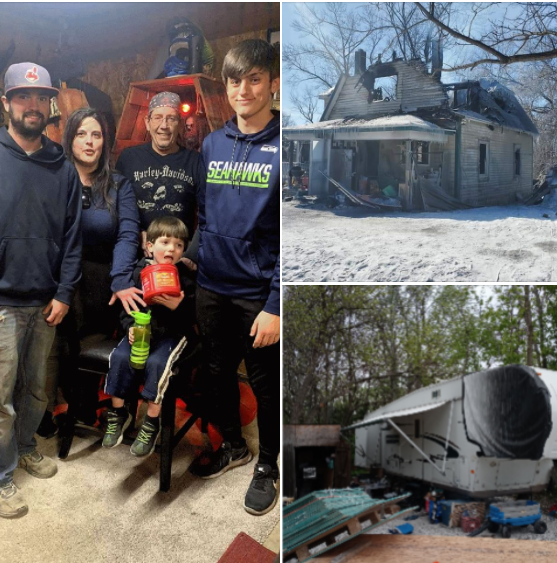 "They're in a really rough situation right now," says a Norwalk Area Ministerial Association representative.

"It's hard to ask for or accept help; we're usually the ones helping others," Carrie Ivans says. "But the help we've gotten has been amazing."

"I knew from my church (Crossroads Church – Norwalk) partnering with other churches in the area to support our local ministerial association's Warrior Giving Project that many local families are in need," says Katie McIntyre, our marketing director. "When my kids and I picked up a giftbox to help a family through the project with some items off their Christmas wish list, I felt a tug in my heart that I wished I could do more. And when I heard Carrie & Greg's story, I knew it was a divine appointment to bless them and offer them a little hope to help them get through this season. I'm so grateful to work for a company that equips and inspires us all to give."
Day 8 🎁 Josh Brandt |11-year-old Norwalk boy fighting aggressive bone cancer, discovered by football injury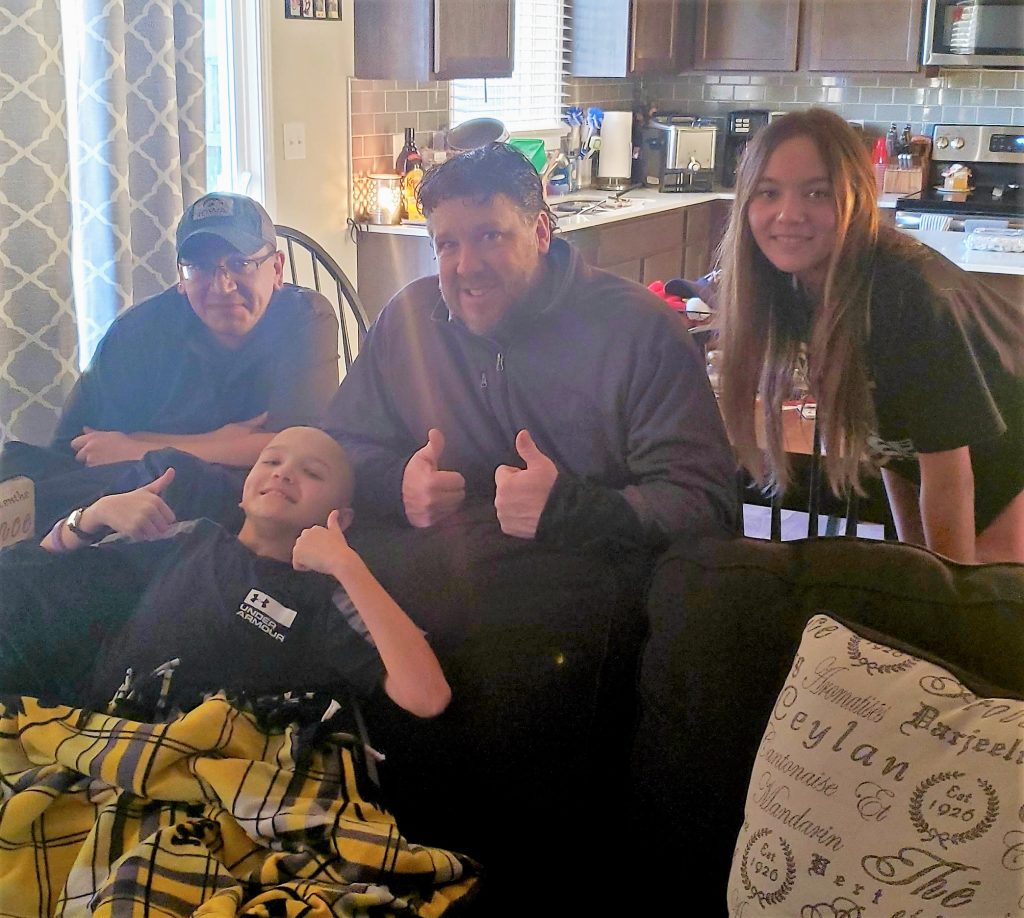 Caleb Moranville is a 5th grader at Lakewood Elementary in Norwalk, IA. While playing football last fall, Caleb took a helmet to the knee, which turned out to be a blessing in disguise. The X-ray led to doctors discovering Caleb had osteosarcoma, an aggressive bone cancer, in his left femur.
"We've been in total shock since we got the diagnosis," says Caleb's mother, Katie Moranville. "But had he not gotten hurt, we might not have caught it before it spread."
Josh Brandt, one of our mortgage loan originators with The Smith/Brandt Home Mortgage Team has known the Moranville family from their kids playing soccer together.
"As a parent, I can't imagine the nightmare they're going through. And I wanted to help around Christmas time," Josh says. "Helping others around the holidays means so much to me, and knowing I work for a company that has the same beliefs is amazing."
"The support from the community — everyone's been amazing," Katie continues. "We didn't realize how much of an impact Caleb's made on people. And we feel the love that everyone's sending to him and to us. We've shown some strength that in a million years we never thought we'd have."
Day 9 🎁 Molly M Maguire | Yale, IA family consumed w/care needs of children suffering from brittle bone disease & other health issues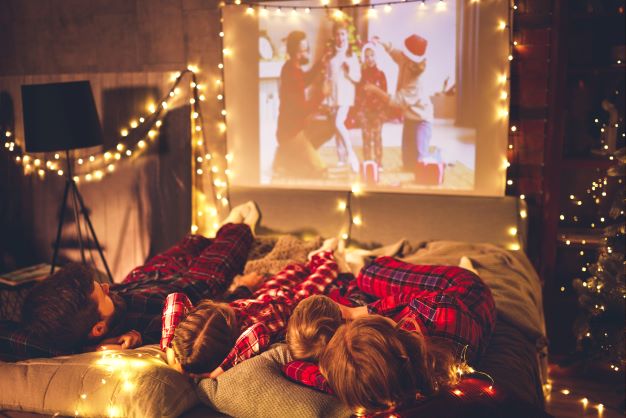 Both of Christopher & Sara Carmichael's children, ages 11 and 14, have Osteogenesis Imperfecta (brittle bone disease). And Jasmine also suffers from spina bifida, a bilateral club foot, bladder and bowel issues. Unfortunately due to COVID, the family hasn't been able to rely on some of the non-profits it had in the past for support.
Both parents work as associates within the ADM school district to be close to their kids during the school day and home with them after school. That's how Molly M Maguire, our mortgage loan originator who nominated the family for our #SpreadCheer project, knew what they've been going through.
"The whole family needs a break," Molly says. "I hope this donation will help them to not think or worry about logistics, and maybe they can all relax as a family enjoying spending time together."
Day 10 🎁 | Katie McIntyre | Indianola, IA family of 5 regrouping from lasting effects of tough year+ including loss, medical bills & Long COVID
Life has hit this family hard from every angle, intensifying the last year or so. Like many, 2020/2021 has affected their mental health, including attempted suicide and debilitating anxiety. They've taken on extra shifts & jobs to pay medical bills from a misdiagnosis and surgery for one of the parents as well as an emergency hospital stay and follow-up treatment for one of their teenage children.
As a CNA in a nursing home hit with nearly 50 residents who got COVID last year, one of the parents was forced to work overtime through getting the illness herself and see more than a dozen of her residents, with whom she'd developed friendships, die. This only complicated the grief she was experiencing from the recent losses of multiple close family members. Due to her continued struggles with the effects of Long COVID, she is part of a post-COVID clinic.
"Despite all this family has endured, they remain some of the most encouraging and positive people I know," says Katie McIntyre, our marketing director. "They immediately came to mind when this SpreadCheer project was announced at work. Though just the messenger, dropping off their gift was one of the highlights of my Christmas season."
Day 11🎁 – Taylor Fredrickson | Creston, IA single mom of 2 small children w/limited resources trying to keep up with going to school while caring for her kids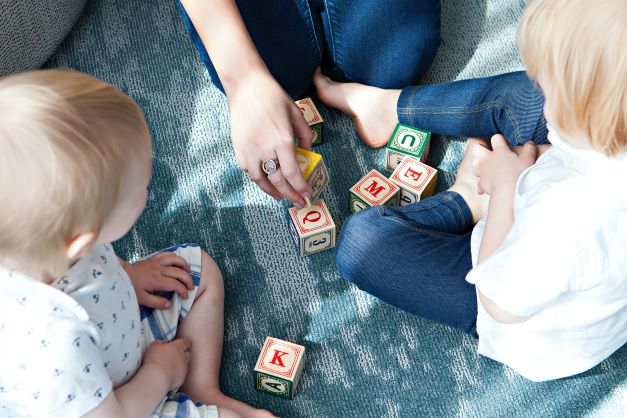 "I grew up with a single mom who worked hard to make every holiday, birthday, etc. special," says Taylor Fredrickson, one of our home loan originators with Team Fuller. "Moms in general are superheroes. And my heart goes out to any parent in the position of trying to make ends meet. I love that we were able to help this mama give her kids an awesome Christmas."
Day 12 🎁 | Mark Engleman| Des Moines single mother & Ruth Harbor alum who recently lost her job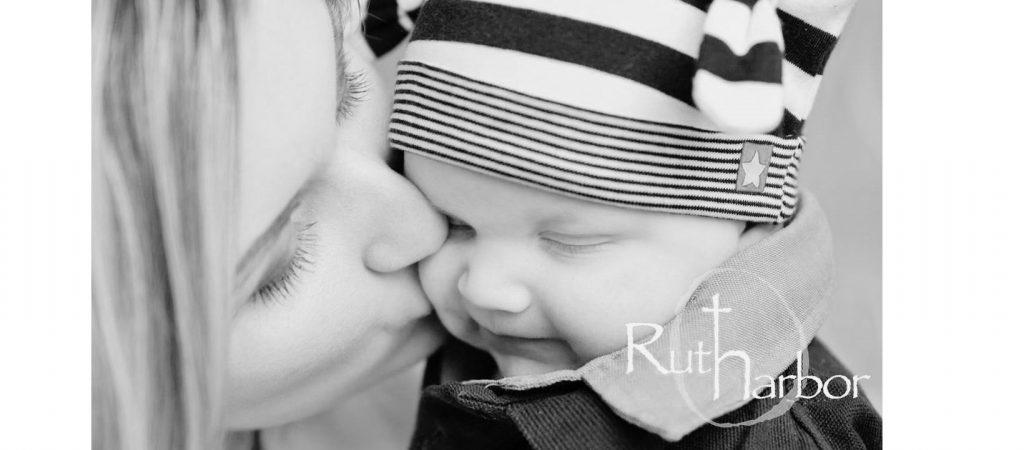 From learning about Ruth Harbor Ministries as his #MFLCares charity last year, home loan originator Mark Engleman knew who to call to connect with a family in need of support.
Ann's a single mother of a 2-year-old and a former resident of the local non-profit's Mother-Child home in Carlisle, IA. Since graduating from the program, Ann's kept in touch with her Ruth Harbor "family". She often tells the staff how thankful she is for the opportunity to gain life skills and stability to be set up for success. She's maintained steady employment and rented her own apartment. But, unfortunately, she lost her job right before Thanksgiving and is now actively seeking employment
"We all know how challenging it is to be a single parent. I'm grateful for the connection to Ann and Scarlett from Ruth Harbor through our MFLCares charity program," Mark says. "It's truly a gift to be able to bless a family in need like the DeBilios — especially at Christmas."
Bonus Day! 🎁 | Curvin Larson through Pi515| 17-year-old West Des Moines student managing her household's bills while maintaining a 4.0 GPA | & Des Moines mother of 4, including two children with autism, homeschooling due to the impacts of COVID-19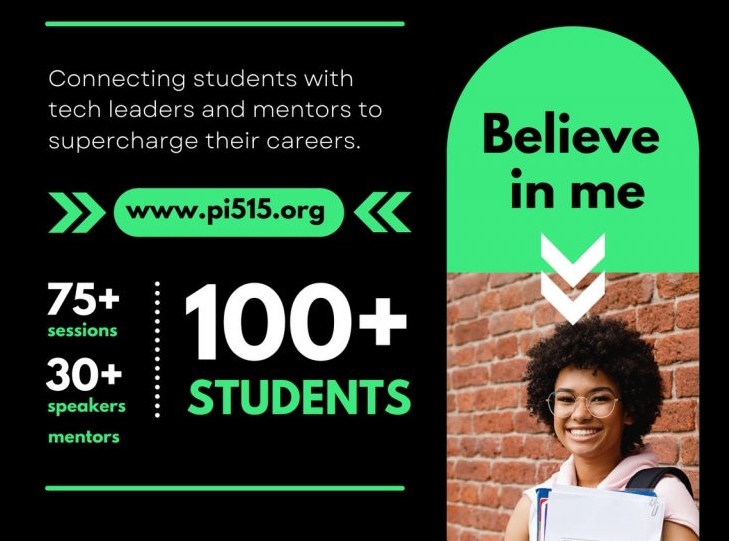 After founder & executive director Nancy Mwirotsi shared with us stories about some of the amazing families in Pi515, last month's MFLCares charity, we couldn't stop at 12 families. Curvin Larson, the mortgage loan originator/fulfillment coordinator with our #TeamChedester mortgage team who nominated the local non-profit for our program, followed up with Nancy to see if we could wrap a couple in support.
At just 17 years old, the 1st recipient had to take over managing and paying the household bills — all while maintaining a 4.0 GPA.
"I'm so grateful for this. Four days before Christmas I hadn't bought any gifts as the house and bills took priority," the student said. "I've found Christmas isn't really about getting everything you want; it's really about being grateful for what you have. I've had to learn a lot this year and wasn't even sure we'd be able to stay in our house at one point. But thankfully, we've figured it out, and this gift helped make the holiday a bit more special."
Pi515 is making dreams come true for these students and has inspired the eldest daughter of our second recipient to "take initiatives and give back to her community." Her mother shared, "It's making her a better person, and that is right in line with this 12 days of Christmas initiative."
"The opportunity to call these families and give them these gifts is a really special experience that's hard to put into words," Curvin says. "Getting to meet them and hear about the everyday trials and victories they've experienced is something that really stays with me. Meeting amazing people like these families in our community empowers me to show this community the same love and support that I've felt from the people here. It's why I made Central Iowa my home and why I never want to leave."