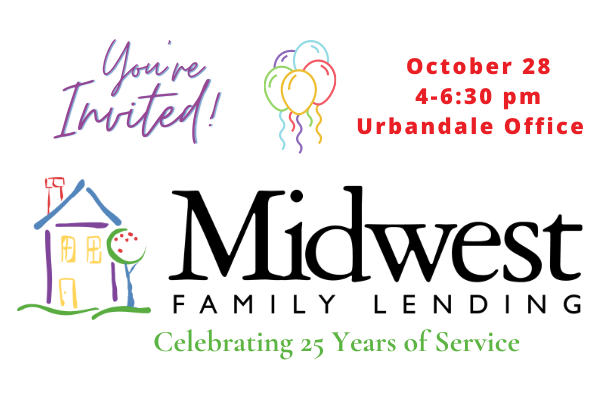 We're having a party, and YOU'RE invited!

Midwest Family Lending is celebrating 25 years of helping our neighbors say "Yes". Yes to dreams. Yes to goals. Yes to possibilities.
We're holding an Open House at our home office in Urbandale to celebrate this milestone. And we'd love for you to join!
When: Thursday, Oct. 28, from 4-6:30 p.m.
Where: Indoors & Outdoors at Midwest Family Lending's home office, located at 2753 99th Street in Urbandale
What: Family-centered fun including free family photo mini sessions, yard games, snacks and the chance to connect with representatives of some of the charities we've supported throughout the years through our MFLCares and #SpreadCheer programs
We hope to see you there!