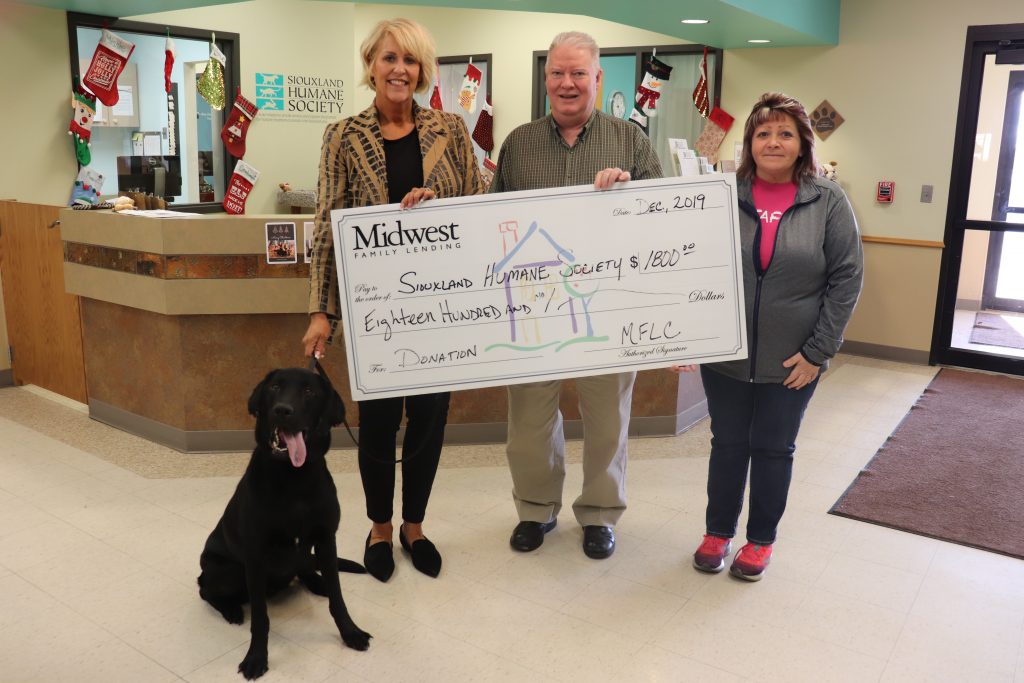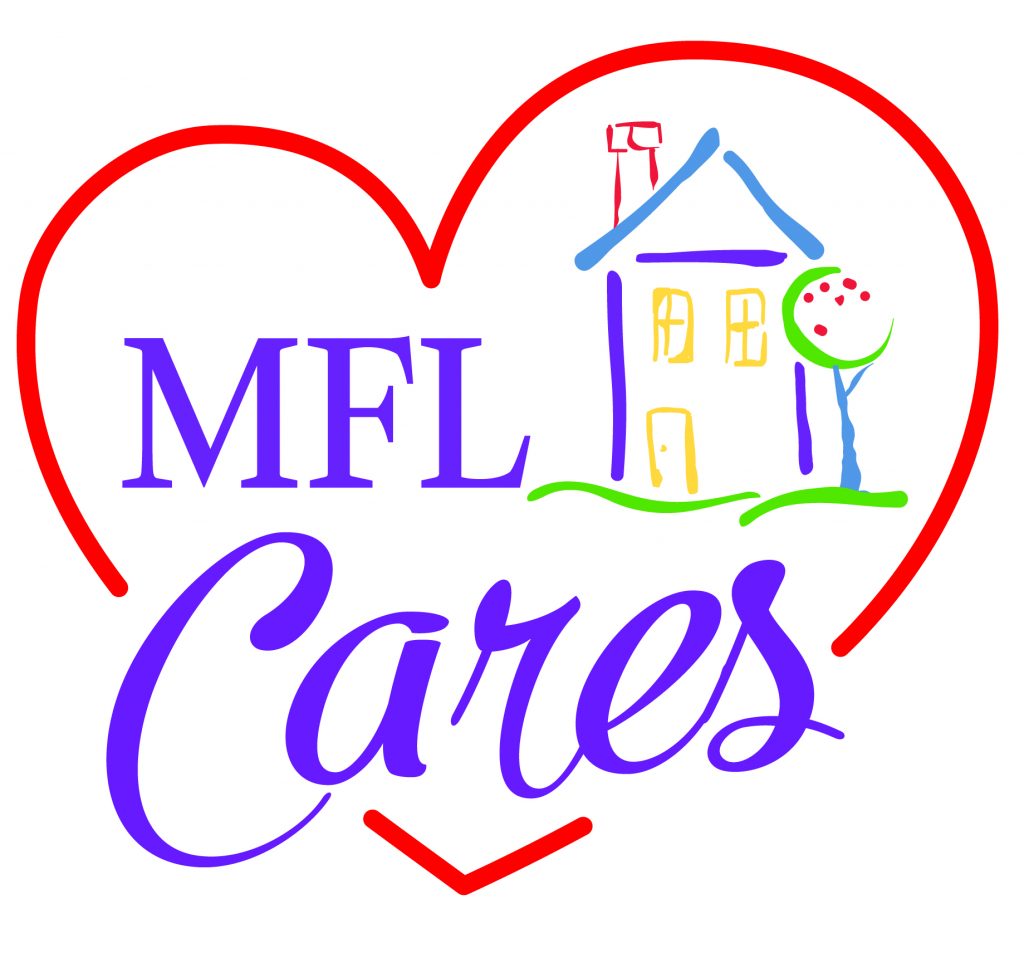 Siouxland Humane Society has received an $1800 donation through Midwest Family Lending's MFLCares program. The funds will be used in support the nonprofit's mission to "provide services and programs that promote the humane treatment of animals in the Siouxland area."
"We are honored to have been chosen as MFLCares' December charity." says Jerry Dominicak, executive director of the Siouxland Humane Society. "Support from organizations like Midwest Family Lending helps not only the homeless pets here at the shelter but also supports our Siouxland community outreach programs like our pet retention program, which helps keep pets with their families. We can assist those in need with pet food, supplies, vet and spay/neuter services, which may help them keep their family member with them."
Through MFLCares, Midwest Family Lending employees nominate and select one cause a month that is dear to their hearts to receive a donation.
"We got our schnauzer, Katie, at the Siouxland Humane Society 10 years ago," says Kim Hinrichsen, licensed mortgage loan originator with Midwest Family Lending. "She has been such a blessing to our family, and now we've adopted Finn. He is a very loving dog with lots of love and kisses to give. The Siouxland Humane Society offers so many services to homeless animals that need shelter and so many other resources."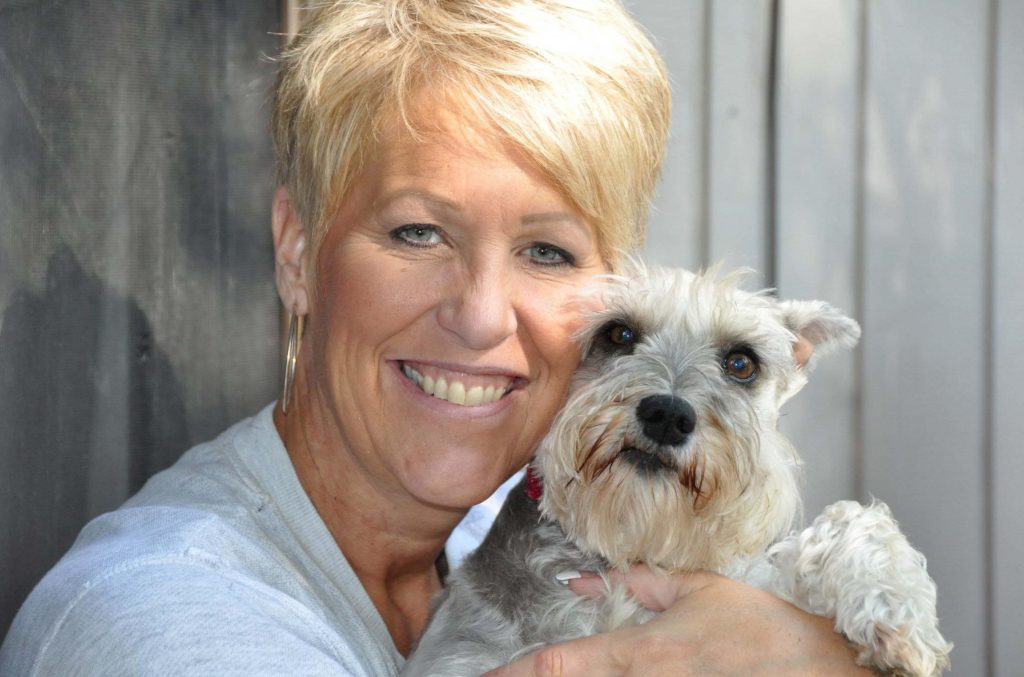 What They Do

The Siouxland Humane Society (SHS) is Siouxland's only open admission full service Shelter, caring for thousands of pets each year. SHS takes great pride in finding forever homes for 100 percent of the adoptable pets. Along with the homeless pets cared for each year, the SHS also serves the people of Siouxland through its many programs and services, some of which include adoption/surrender, spay/neuter assistance, humane education, veterinary/food/sheltering assistance, cruelty/neglect investigation and so much more. Visit their website for more information and a full list of resources.
How You Can Help
Spay/Neuter Your Pet
Adopt

Give a loving home to a pet in need.

Give

The Siouxland Humane Society is a 501c3 nonprofit organization (Federal ID #42-6000336) that depends on the generosity of individuals and businesses to care for the thousands of pets it takes in each year. SHS offers so many ways for you to give on behalf of the homeless pets in the community. Whether you give to us through a memorial or tribute, monthly, leave us in your estate plans or one of the other many ways listed, be assured that you are making a difference for a worthy cause.

Volunteer

Because SHS is funded solely by private donations, it depends on help from volunteers to offer its many programs and services. Your willingness to join Best Friends will make a tremendous difference in the lives of Siouxland's abused, neglected, and homeless animals.
MFLCares is a program of Midwest Family Lending, a local mortgage company committed to creating customers for life and to community impact. Check out our calendar to learn more about all the great causes in our area MFLCares has supported this year.