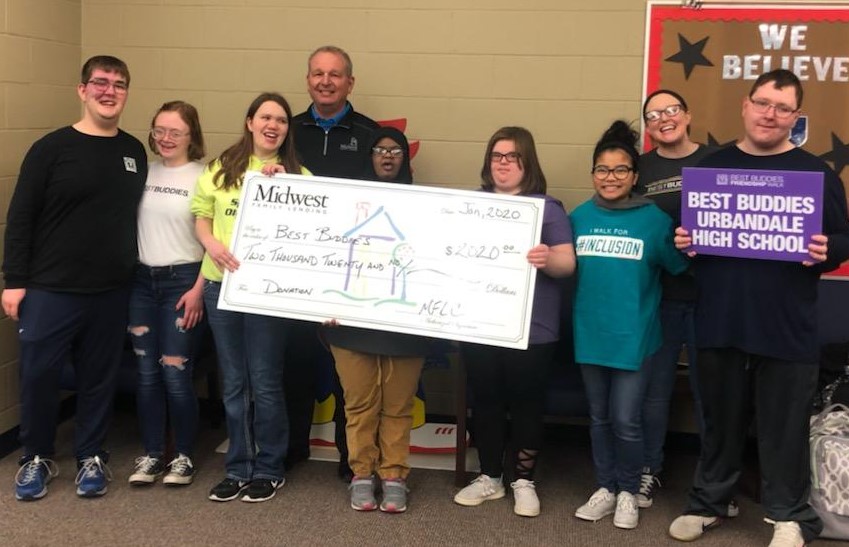 Best Buddies Iowa has been selected as MFLCares' first featured charity for 2020 and has received an $2020 donation through Midwest Family Lending's MFLCares program. The funds will be used in support of the nonprofit's mission to "establish a global volunteer movement that creates opportunities for one-to-one friendships, integrated employment, leadership development, and inclusive living for individuals with intellectual and developmental disabilities (IDD)."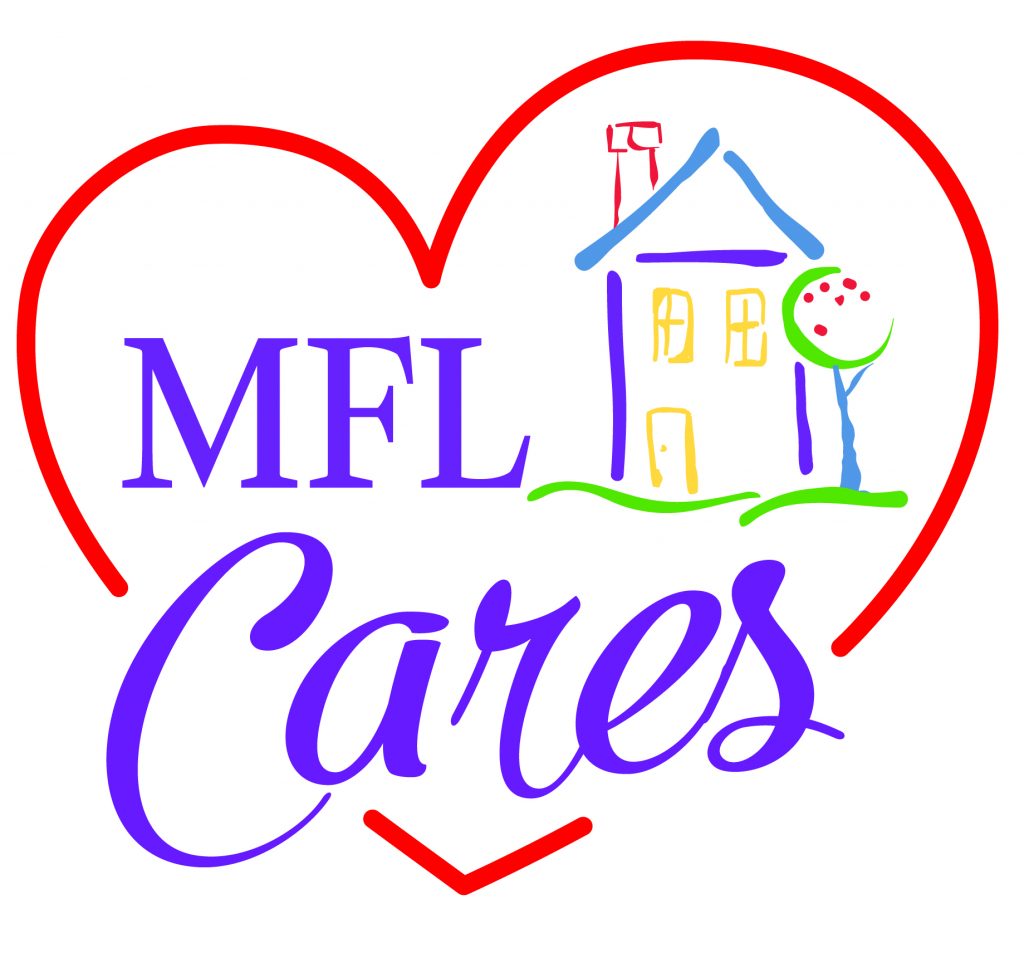 Through MFLCares, Midwest Family Lending employees nominate and select one cause a month to support that is dear to their hearts. All of MFLCares' 2020 causes will also receive a $2020 donation in support of their missions.
"My wife and I were fortunate enough to get invited to the Best Buddies' Chef Challenge last fall, and we were very impressed with the organization," says Chuck West, president of Midwest Family Lending. "We found the participants in the program to be incredibly inspiring and very deserving of the help Best Buddies provides. The experience compelled us to better understand their program, which resulted in Best Buddies being our choice for the MFLCares charity of the month for January. We hope this helps share their incredible story."
What They Do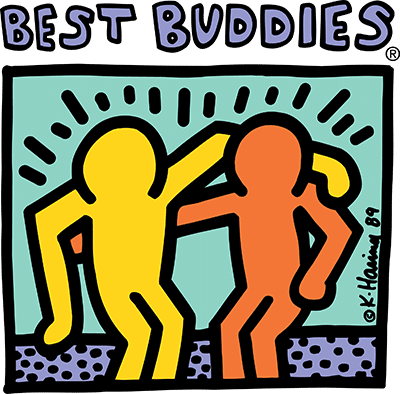 The IDD community that Best Buddies serves includes, but is not limited to, people with Down syndrome, autism, Fragile X, Williams syndrome, cerebral palsy, traumatic brain injury and other undiagnosed disabilities.
Programs include:
Best Buddies is the world's largest organization dedicated to ending the social, physical and economic isolation of the 200 million people with intellectual and developmental disabilities (IDD). Its programs empower the special abilities of people with IDD by helping them form meaningful friendships with their peers, secure successful jobs, live independently, improve public speaking, self-advocacy and communication skills, and feel valued by society. Just because these individuals have intellectual disabilities doesn't mean they don't have value.
Best Buddies Iowa has programs in 200 schools across the state. They are the 35-year-old program's foundation. However, earlier just this month, Best Buddies Iowa launched its career placement program, making Iowa the 17th state to offer one. The goal is to provide full-time employment with benefits with an employer of interest to the Buddy.
How You Can Help
A lot has changed within the last 50 years, for Americans with IDD, but there is still a tremendous amount of work to be done. There are many ways to have a positive impact in the lives of Iowans with IDD through the Best Buddies program:
Join the Friendship Walk, May 2, 2020 at Western Gateway Park
Consider a position on its Advisory Board
Assist with a corporate donation
Be a Buddy
Employ an individual with IDD at you place of business
The job we do every day at Best Buddies isn't about the work. It's about the stories. Positively impacting the lives of Iowans with IDD and our network of volunteers who make it happen. Everyone has their own story to tell, but all of them are about being a part of something bigger than ourselves.

-Carrie Mueller, State Director, Best Buddies International
MFLCares is a program of Midwest Family Lending, a local mortgage company committed to creating customers for life and to community impact.