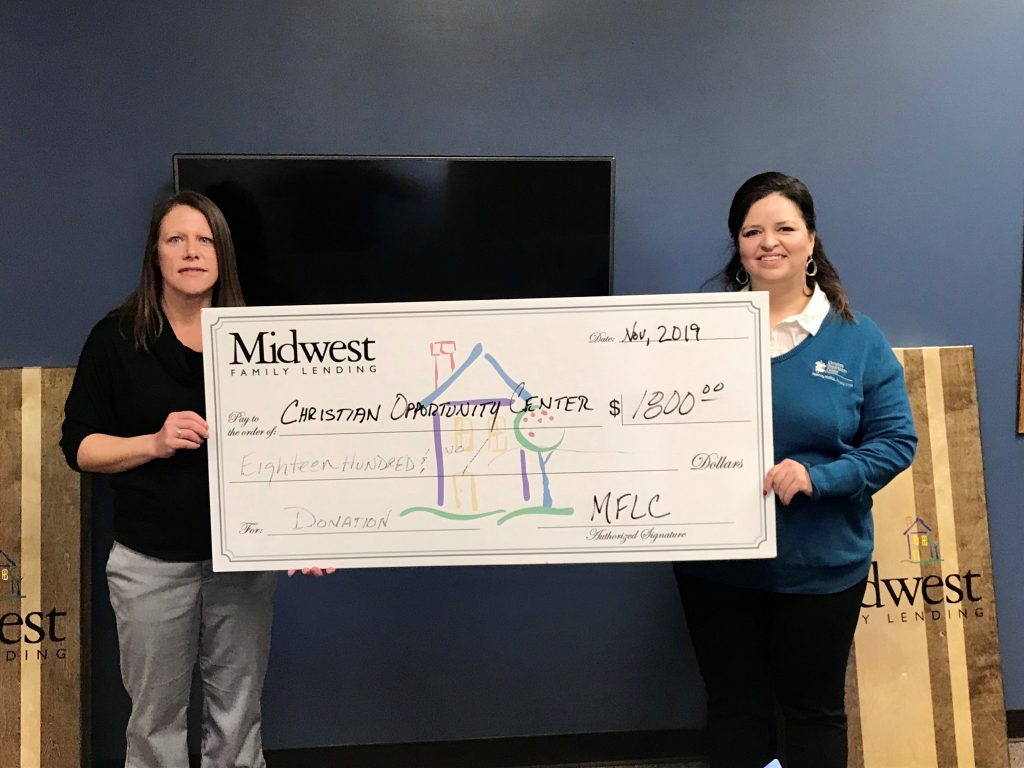 Christian Opportunity Center (COC) has received an $1800 donation through Midwest Family Lending's MFLCares program. The funds will be used in support of the local nonprofit's work to make a difference in the lives of people with disabilities.
"COC is always looking for opportunities to serve our community and enhance the lives of individuals with disabilities," says Amy Zuck, public information director with Christian Opportunity Center (COC). "For a business like Midwest Family Lending to take the time to hear our story and share what we do with their networks will help us to build those opportunities."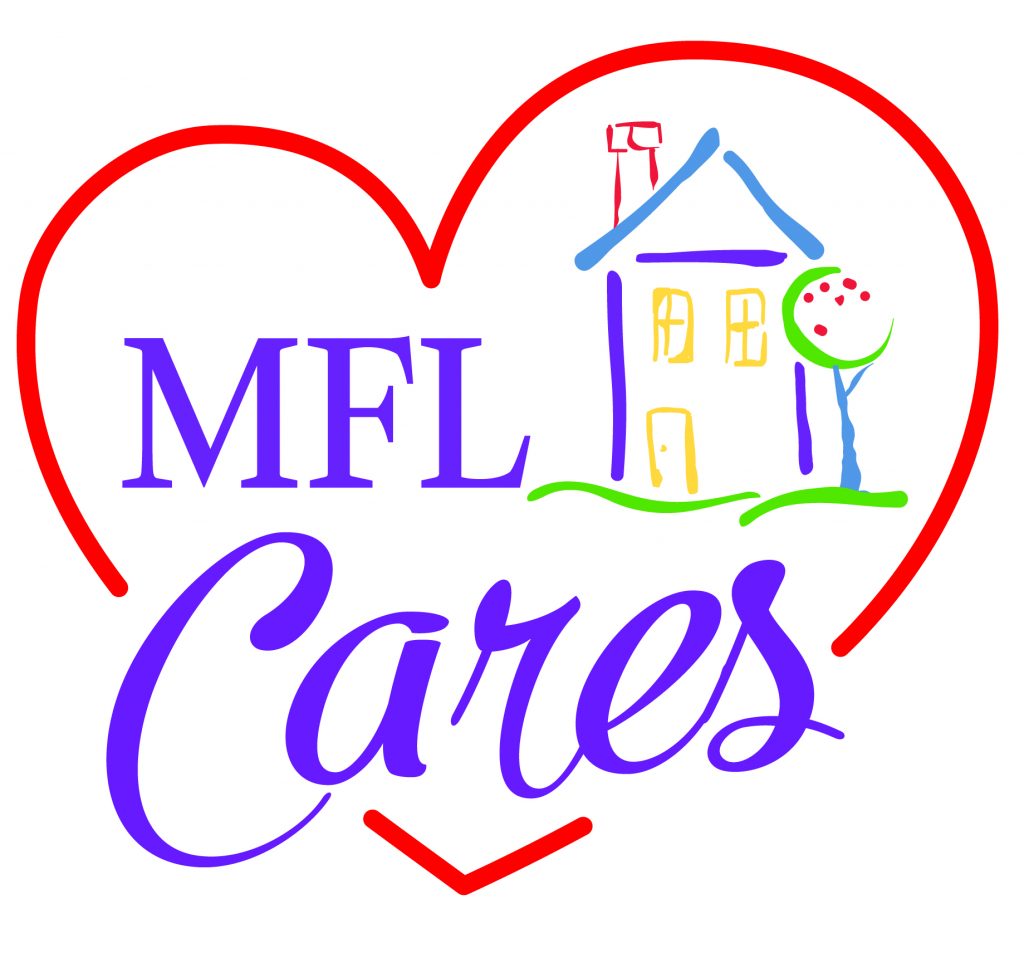 Through MFLCares, Midwest Family Lending employees nominate and select one cause a month that is dear to their hearts to receive a donation.
"I chose COC due to the fact of the great life experiences they provided to my great uncle," says Marti Myer, processor with Midwest Family Lending. "Thanks to COC, he was able to live his life completely as himself and not for any disabilities."
"When we heard the reason COC was chosen, it made this experience so special to us," Zuck says. "To be selected by a family member of an individual that we have supported in the past for this donation truly touched every employee of COC's heart."
What They Do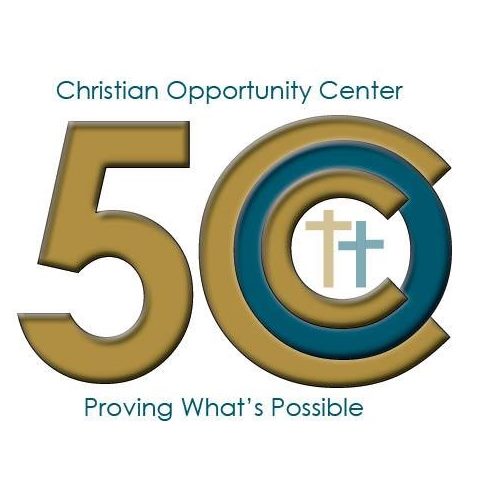 Charity Christian Opportunity Center (COC) has been proving what's possible for Iowans with disabilities for 50 years. COC prides itself on its caring and quality staff and its responsiveness to the needs and wants of the people it serves.
Christian Opportunity Center (COC) staff and volunteers provide services to more than 300 people with disabilities in four regions of southern Iowa. COC offers a full range of services for working and living in Des Moines, Indianola, Knoxville, Oskaloosa, and Pella. Work skills training includes the Community-Based Employment (CBE) program and small group employment. Training in living skills includes homes with 24-hour staff support, apartments with minimal staff support, and community-based living arrangements with follow-along support.

Check out this video featuring interviews with COC employees and people supported to learn more:
How You Can Help
Volunteer
Do you want to make a difference in the lives of people supported? If so, contact Chrissy Edsall, volunteer coordinator, by phone at 641-628-8087, ext. 1108. Christian Opportunity Center (COC) and people supported have benefited greatly from volunteer efforts, such as:
Being a special friend
Taking people along to church
Visiting in group homes
Providing special music and entertainment
Assisting with swimming
Going for walks
Teaching basic computer skills
Serving on committees
Participating in a bowling league
Teaching Bible study classes
Baking cakes and remembering birthdays
Donate
Here's a list of ways you can donate to COC including options as easy as while you shop online.
MFLCares is a program of Midwest Family Lending, a local mortgage company committed to creating customers for life and to community impact. Check out our calendar to learn more about all the great causes in our area MFLCares has supported this year.