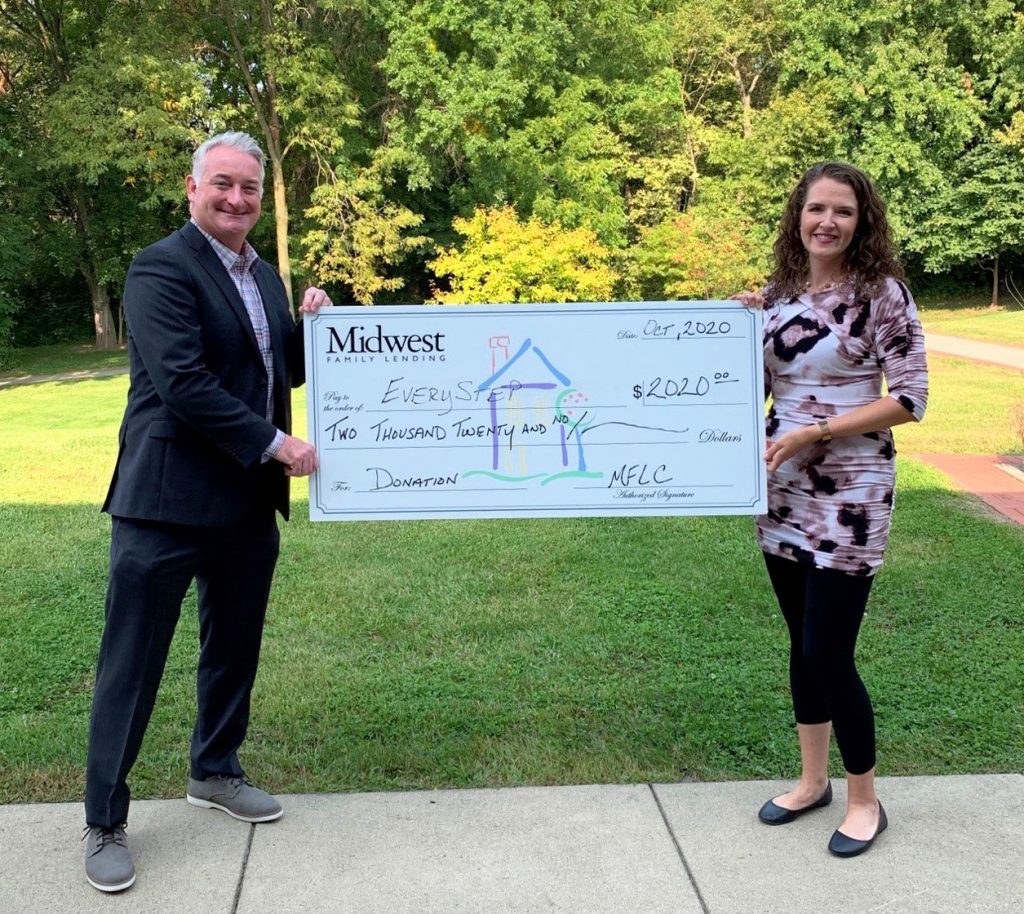 EveryStep is one of our featured charities this year and has received a $2020 donation through our MFLCares program. The funds will be used to support the local non-profit's vision for all individuals to have access to health care and support services to live their best lives.
"EveryStep empowers individuals and supports families through healthcare challenges and life changes," says Tray Wade, EveryStep president and CEO. "It's clear that Midwest Family Lending shares our family-focused commitment, and we are so appreciative of their support."
Through MFLCares, Midwest Family Lending employees nominate and select one cause a month to support that is dear to their hearts. Our marketing director, Katie McIntyre worked for EveryStep for a decade before joining our team. In her role, she heard firsthand the amazing stories of how the local non-profit makes a difference for Iowans during life's most critical moments. Katie also personally witnessed its compassionate care when the hospice team cared for one of her grandfathers and and great-grandmothers.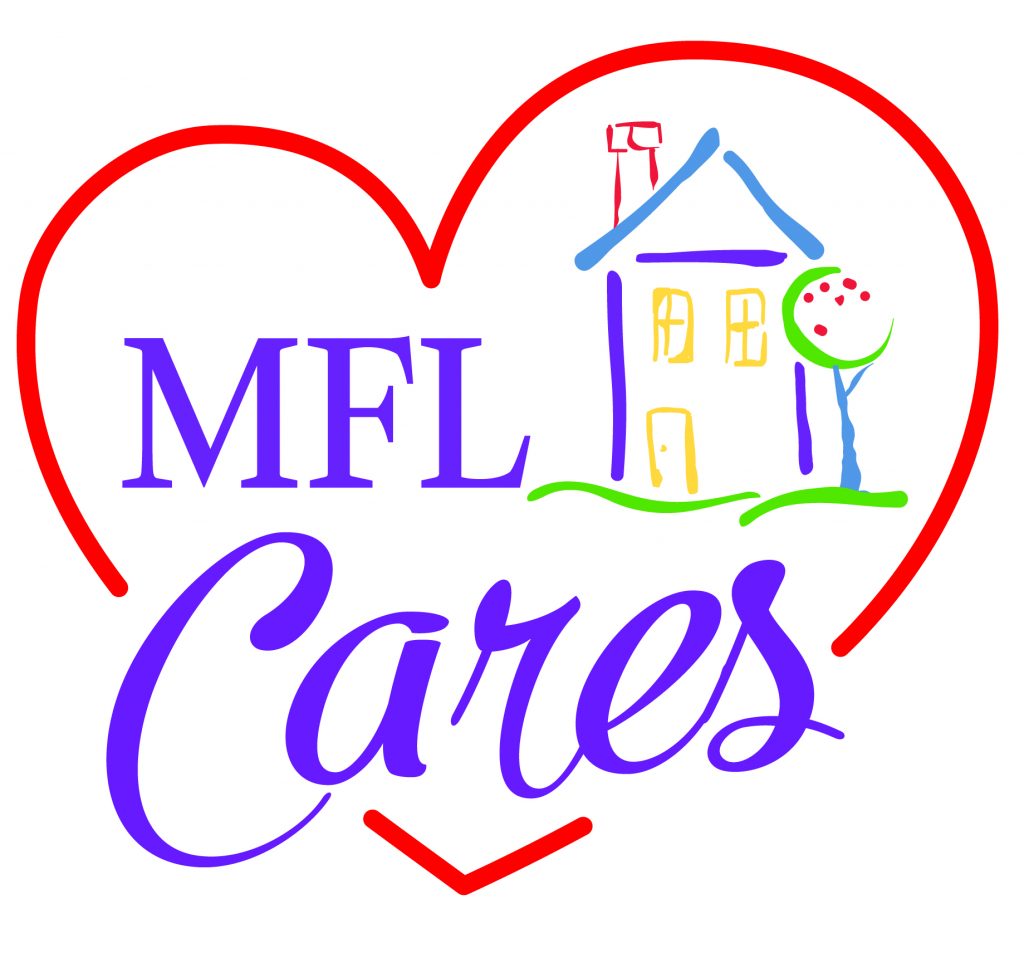 "I've literally been moved to tears when hearing the incredible compassion EveryStep's staff and volunteers have provided to families from all walks of life," Katie says. "I'm so grateful to now work for a company and team that support the good work of our local non-profits like EveryStep. They need our support now more than ever."
About EveryStep

EveryStep is one of Iowa's oldest, largest and most trusted non-profit healthcare and support services organizations, serving more than 67,000 people annually. At least one EveryStep program is available to residents in every Iowa county.
Its more than 32 programs fill vital needs community needs. They provide grief support to those living with loss; bring care to those who are homebound, injured, ill or facing the end of life; offer education and baby supplies to new parents; and connect growing families, immigrants and refugees to the resources they need. These programs have been known under many different names – programs like HCI Hospice Care Services, Visiting Nurse Services of Iowa, Amanda the Panda, HCI Giving Tree, VNS Home Care, Community Voices, Hospice With Heart, VNS of Iowa Wellness, Stork's Nest, Storybook Project – and many more.
How You Can Help
Your kind gifts help Iowans to live their best lives.
EveryStep offers support and empowerment at the right place and the right time. Donations ensure that vulnerable Iowans may receive that same support and empowerment and that EveryStep may care for an entire family — not just its patients.
Shop!
Yes; that's right — we said shop!

EveryStep Giving Tree thrift store is right up the street from our main office in Urbandale at 3330 100th Street. All proceeds from thrift store sales toward programs and services which benefit EveryStep's patients, clients and their families. It's the perfect place to snag some new-to-you furniture for the home we helped you finance!
About MFLCares
MFLCares is a program of Midwest Family Lending, a local mortgage company committed to creating customers for life and to community impact. Check out our calendar to learn more about the great causes MFLCares has supported this year.