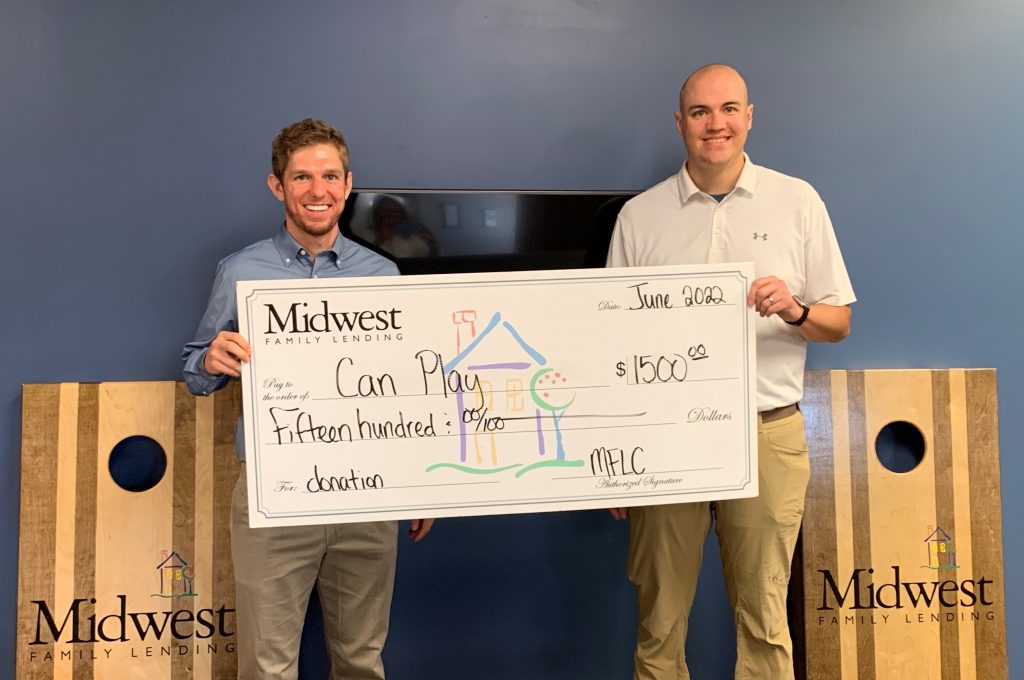 WEST DES MOINES, Iowa – Can Play is our featured charity this month and has received a $1500 donation through our MFLCares program.
"We greatly appreciate the support of Midwest Family Lending and are honored to be chosen as one of the charities through its MFLCares program," says Dylan DeClerck, co-founder of Can Play. "We will make sure that the donation makes a difference for the populations we serve on a daily basis."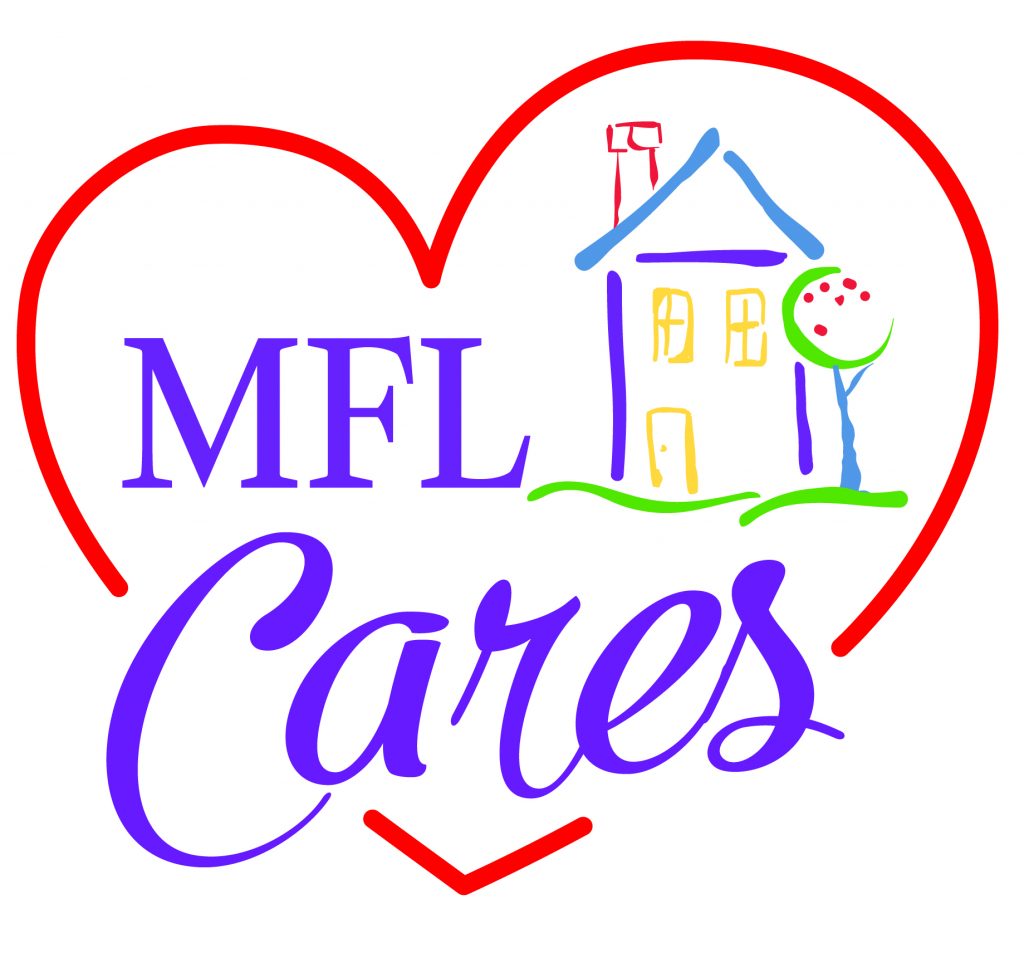 Through MFLCares, Midwest Family Lending employees nominate and select one cause a month to support that is meaningful to them.
It's no surprise that at 6'10" tall, Kyle Guldenpfennig, CRMS, CVLS (aka #TallMoneyMan) licensed mortgage loan originator with Team Chedester grew up playing basketball. And sports have had a "tremendous" impact on his life. He nominated Can Play because the non-profit's goal of providing opportunity to kids (and even adults) of all ages and abilities sets them apart.
"Sports are a way to bring people together," Kyle says. "I believe everyone deserves to have that opportunity and see what doors the world of sports can open for them — whether it be new friendships, strengthened relationships or just a chance to try something new. Can Play offers all that and more."
About Can Play — Where Play Has No Limits!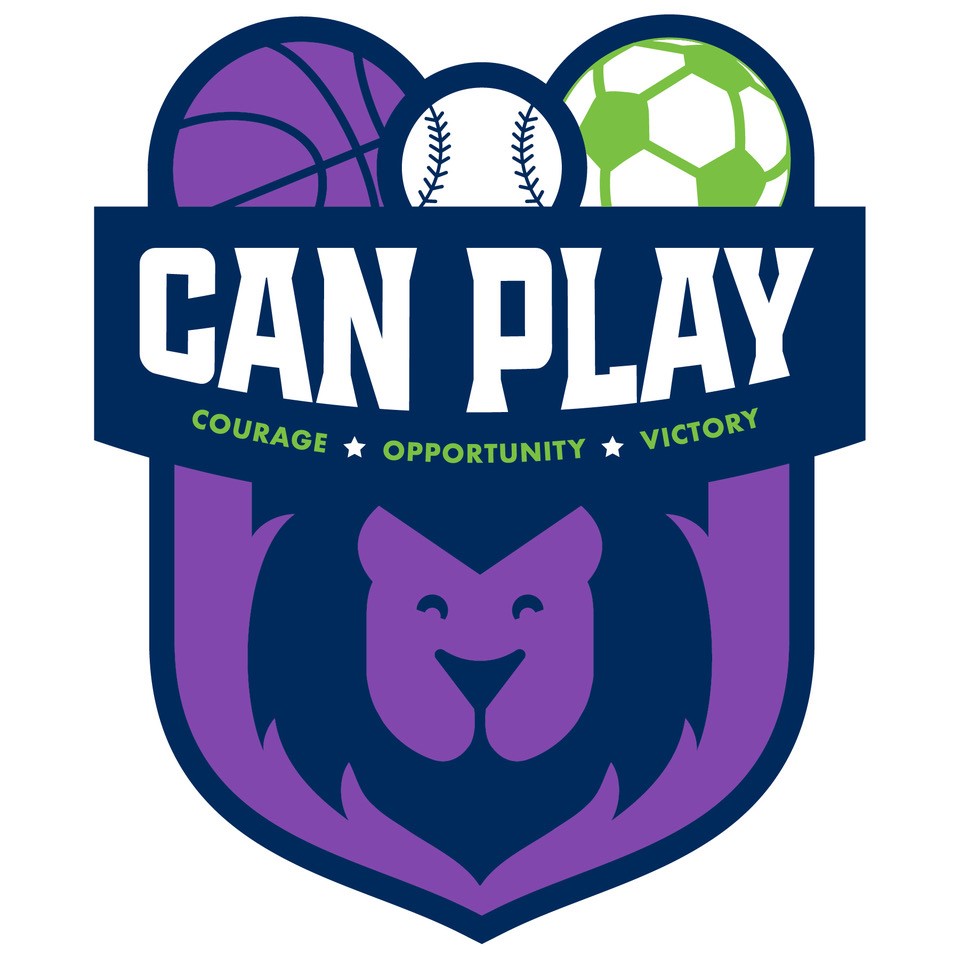 Can Play is a non-profit organization that provides development and recreation programs to children and adults with a financial, physical, cognitive or emotional need. It offers a variety of programs for all ages and ability levels, including adaptive recreational opportunities, fitness programs and team sports programs.
Every child CAN PLAY. All children have the courage to play, but barriers such as limited family budgets or the need for an adaptive environment can keep them from participating. Can Play supplements the cost of recreation programs and adapts the play to the skill level for each child, creating the opportunity to play despite these barriers.
Find a Can Play program near you!
Click on the locations below to register for Can Play programs happening in your community: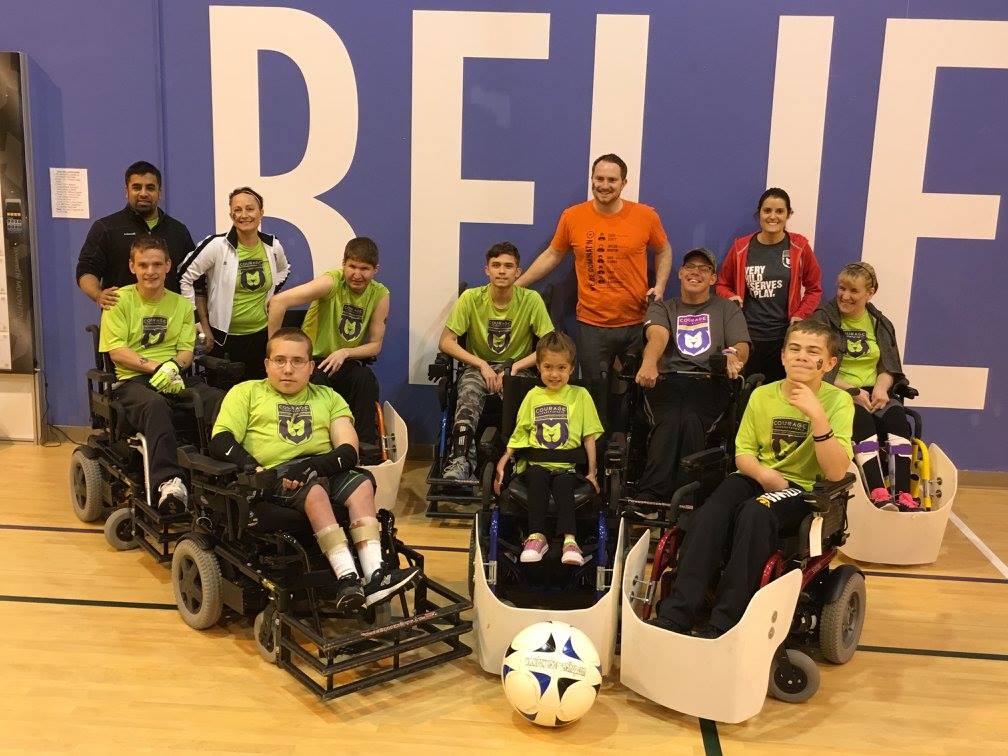 How to help
Your support of Can Play allows more children and adults to participate in recreation and athletic activities. Together, we can make a positive difference in the lives of children and adults.
Can Play is always looking for volunteers, including corporate group outings. The local non-profit was able to serve nearly 15,000 through community support including from about 500 volunteers!
6/20: Can Play 10th Anniversary Celebration!: This family-friendly event is free to attend. There will be prize drawings, inflatables, an area for kids to play, a DJ, and free food and beverages all throughout the event.
10/02: Game for Good, Can Play's annual slow-pitch softball game and youth baseball exhibition at Principal Park. Join for food, fun and a great time to raise money for Can Play. This year will have an all-star lineup of slow-pitch softball players and coaches including local sports stars. You also don't want to miss the exhibition featuring Can Play baseball and softball participants!

MFLCares is a program of Midwest Family Lending, a local mortgage company committed to creating customers for life and to community impact. Through the program, we care about and support local causes that make our communities brighter each month. Check out our calendar to learn about the people and organizations we've recently supported that are making a positive impact and making the Midwest a great place to call "home."