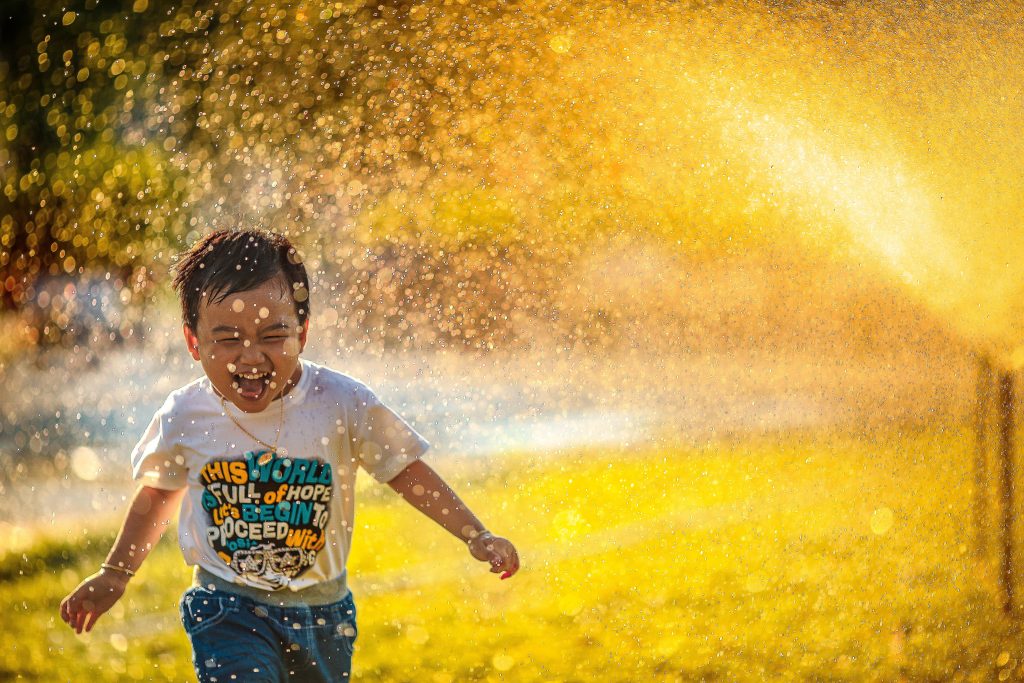 Summer's officially here! Here's what's on some of our bucket lists, along with some tips for having the best summer ever!
• Go to Okoboji, and enjoy the sun, the lake and the fact that we can go sit at a restaurant and support the local community! ~Sara Fuller
• Take a family vacay in August after baseball's over and before our son leaves home to go to college. My wife's a teacher, so I love her being home for the summer. Our family enjoys sitting out on the deck together. It's fun to get to spend time outside with people post-pandemic. ~Jason Pleggenkuhle
• Daufuskie Island, SC. Try a new ice cream place. Golf with the kids each week, teaching focus, discipline, manners, respect, self-worth, patience and the ability to enjoy/appreciate their surroundings. Camp at least two times per month & invite friends. ~Charlie Chedester
• Now that Spirit Lake's our permanent home, we're already at a place where friends/family are always coming up to visit. We spend a lot of time out on the boat. The Iowa State Fair is my husband's favorite. We're going to catch Blake Shelton and the Doobie Brothers there this year. ~Kim Hinrichsen
• Explore DSM with the kids and maybe take a few trips to local zoos. With the zoo pass, we are able to get free or reduced entrance at other zoos across the country. That has already paid dividends for us. ~Kyle Guldenpfennig, #TallMoneyMan
• Boating and jet skiing at Silver Lake. ~Linden Heikens
• Catch up with friends and family. ~Molly Maguire
• Concerts: Blake Shelton (at the Iowa State Fair) and Garth Brooks (at Memorial Stadium in Lincoln). Trips: Heading to Colorado to see our grandson! ~Jean Holman
• Family fishing trip and golfing. ~Derek Draisey
• See a concert at Red Rocks Amphitheatre! ~Eric Smith
• Enjoy a good old, smalltown Fourth of July celebration in my wife's hometown, including a parade and fireworks on the lake, which we couldn't do last year. And, of course, loading up on Runza's (seasoned ground beef mixed with cabbage and onions baked inside a bread pocket) on the way home! ~Mark Engleman
What's on your family's bucket list?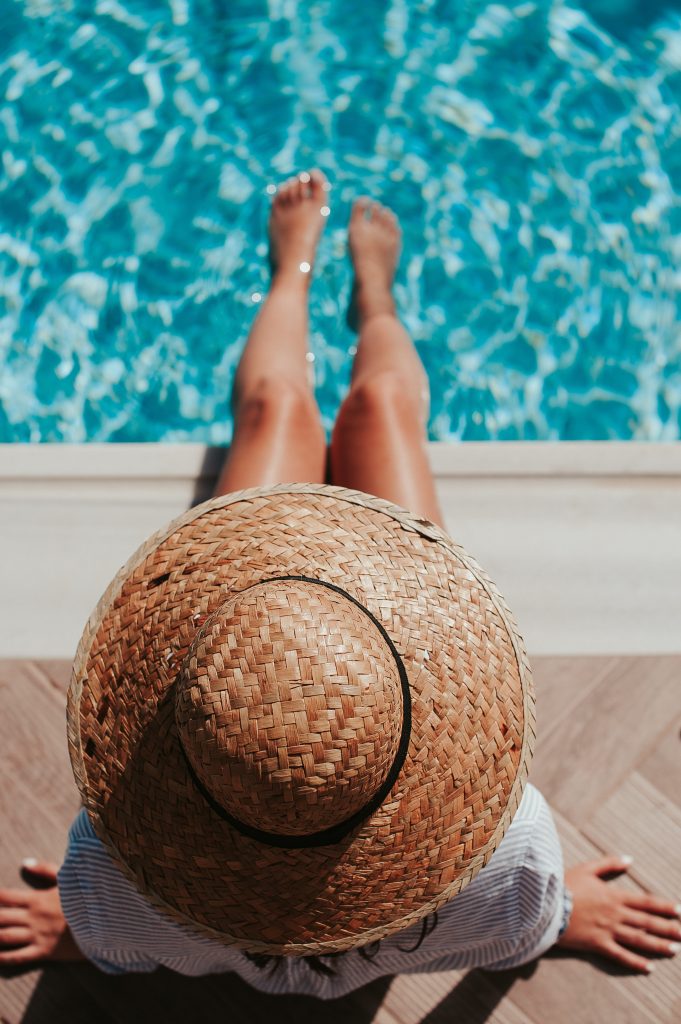 Contact us today to see if refinancing could save you some cash to put toward your dreams or to help finance your backyard oasis. With home values skyrocketing it's a great time for a free mortgage analysis to see if you can get out of mortgage insurance. And if a new place to call "home" is on your list, we're got you covered there too!
It's sure been hot in the Midwest so far this summer. But did you now that according to NASA, 2020 tied for the hottest year ever?! Summer's the perfect time to keep the house cool and bring the party outdoors. These yummy BBQ recipes from Jean, one of our awesome licensed home loan originators, are sure to be the hit of your summer picnic!
Smoked Beef Brisket
Ingredients:
12-14 lb. beef brisket, trimmed
½ cup Worcestershire sauce
3-4 pecan, hickory or oak wood chunks or pellets, depending on your smoker
For the rub:
¾ cup firmly packed light brown sugar
¼ cup paprika
¼ cup smoked paprika
2 ½ Tbsp. course sea salt
3 Tbsp. granulated garlic
1 Tbsp. onion powder
2 tsp. ground ginger
1 tsp. ground cumin
½ tsp. red pepper
Directions:
Brush or rub brisket generously with Worcestershire sauce. Coat entire brisket with rub and chill 1 to 4 hours (can do the night before and refrigerate overnight).

Remove brisket from refrigerator and let stand 1 hour.
Meanwhile prepare smoker: Temp. 250-260 degrees
Place brisket fat side down, and close smoker. Smoke 5 hours or until a meat thermometer inserted into the center of the brisket where the point and flat meet registers 165 degrees.
Remove brisket from smoker, wrap tightly in wax-free butcher paper; return brisket to smoker. Cook 3-5 hours more hours, checking temperature each hour until meat thermometer inserted into the center of the brisket registers 200 degrees.
Remove brisket from smoker; open butcher paper, and allow steam to escape for 2-4 minutes. Re-wrap, and let brisket stand in butcher paper 2 hours.
Remove brisket from butcher paper, slice meat across the grain into ¼ inch thick slices.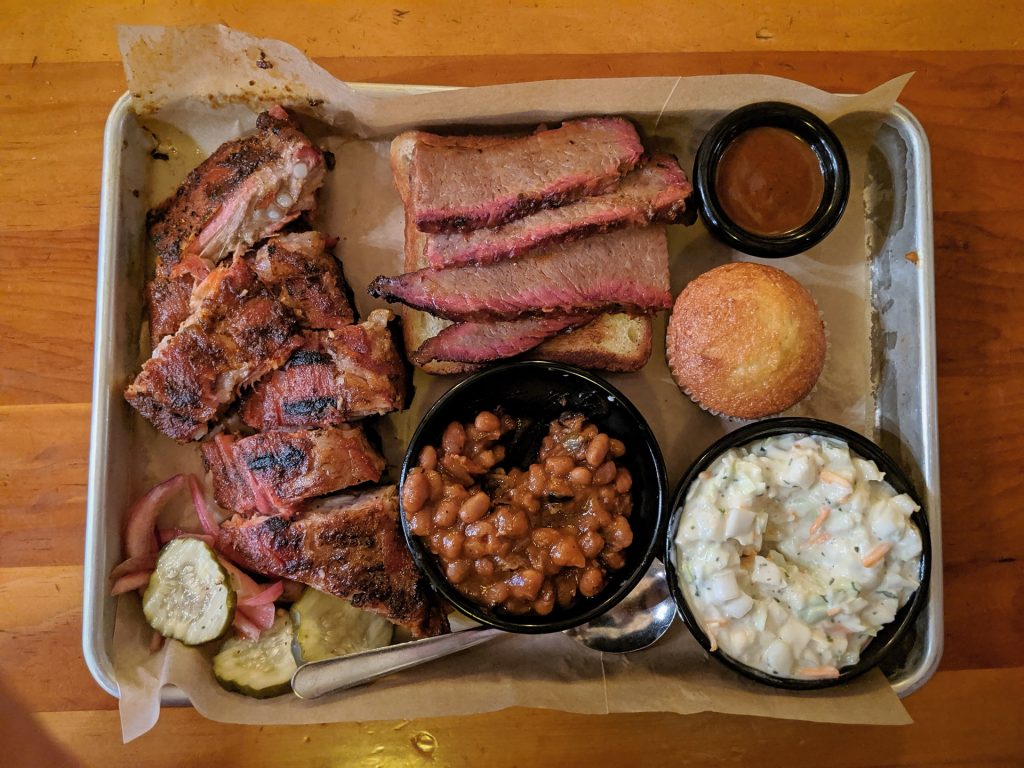 Smoked Pork Butt
Ingredients:
8-10 lb. bone-in pork shoulder roast (pork butt)
½ cup peanut oil
2 cups Season All Rub (recipe below)
1 cup Pork Brine Injection (recipe below)
3-4 maple or cherry chunks or pellets, depending on smoker
¾ cup apple juice
Season All Rub
¾ cup paprika
½ cup turbinado sugar
¼ cup seasoned salt
¼ cup coarse black pepper
2 Tbsp. granulated garlic
1 Tbsp. granulated onion
1 Tbsp. dried oregano
2 tsp. chipotle powder
Pork Brine Injection
1 cup apple juice
1/8 cup white vinegar
½ cup sugar
1/8 cup kosher salt
½ tsp. hot sauce
½ Tbsp. Worcestershire sauce
1 Tbsp. Season All Rub
Trim excess fat from pork butt. Coat port butt with peanut oil, followed by a liberal coating of Season All Rub. Using an injector, inject 1 cup Pork Brine Injection into pork butt at 1-inch intervals. Chill for 4-6 hours.

Remove butt from refrigerator, and let stand 30 minutes.
Meanwhile, prepare smoker temp. to 275 degrees for 15-20 minutes.
Place pork in smoker, close lid and smoke for 4-6 hours or until the meat thermometer inserted into the thickest portion registers 165 degrees.
Remove pork from smoker, and wrap tightly in a double layer of heavy-duty aluminum foil. Return pork to smoker. Continue cooking until a meat thermometer inserted into thickest portion registers 200 degrees.
Remove pork butt from smoker; open foil, and allow steam to escape for 2-4 minutes. Let pork rest in foil 2-4 hours.
Remove pork from foil, and place on cutting board. Shred pork. Discard fat, and serve!
☀️ Summer, winter, spring or fall, we're here to help you have room in your budget to have your best summer ever and live your best life!