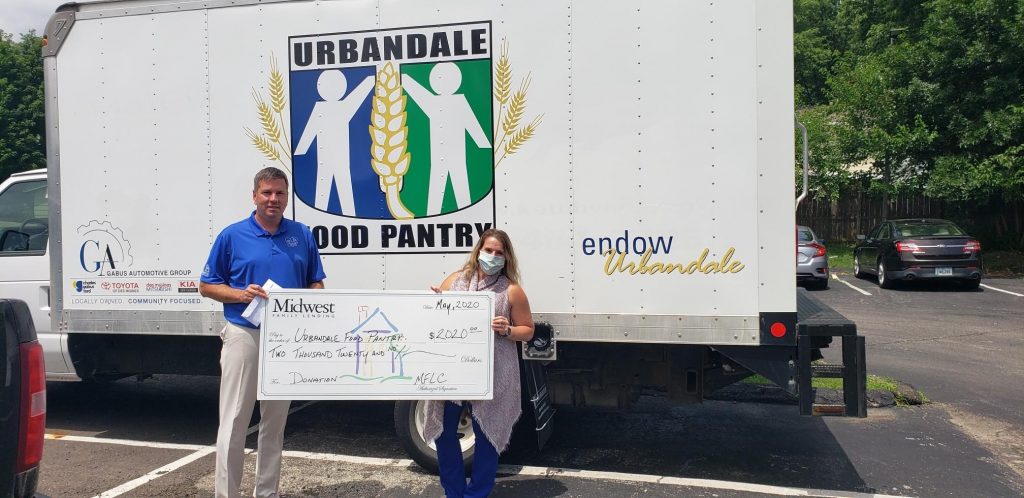 The Urbandale Food Pantry is one of our featured charities of 2020 and has received a $2020 donation through our MFLCares program. The funds will be used to provide local food assistance with dignity and compassion.
"The Urbandale Food Pantry is truly grateful for being selected as a recipient of Midwest Family Lending's MFLCares program — especially this year," says Patty Sneddon-Kisting, executive director of the Urbandale Food Pantry. "We have been working hard to ensure families have access to food. We've increased our food rescue program, have seen a record number of new families visiting the pantry and have taken many precautions to prioritize the safety of our staff, volunteers, and families."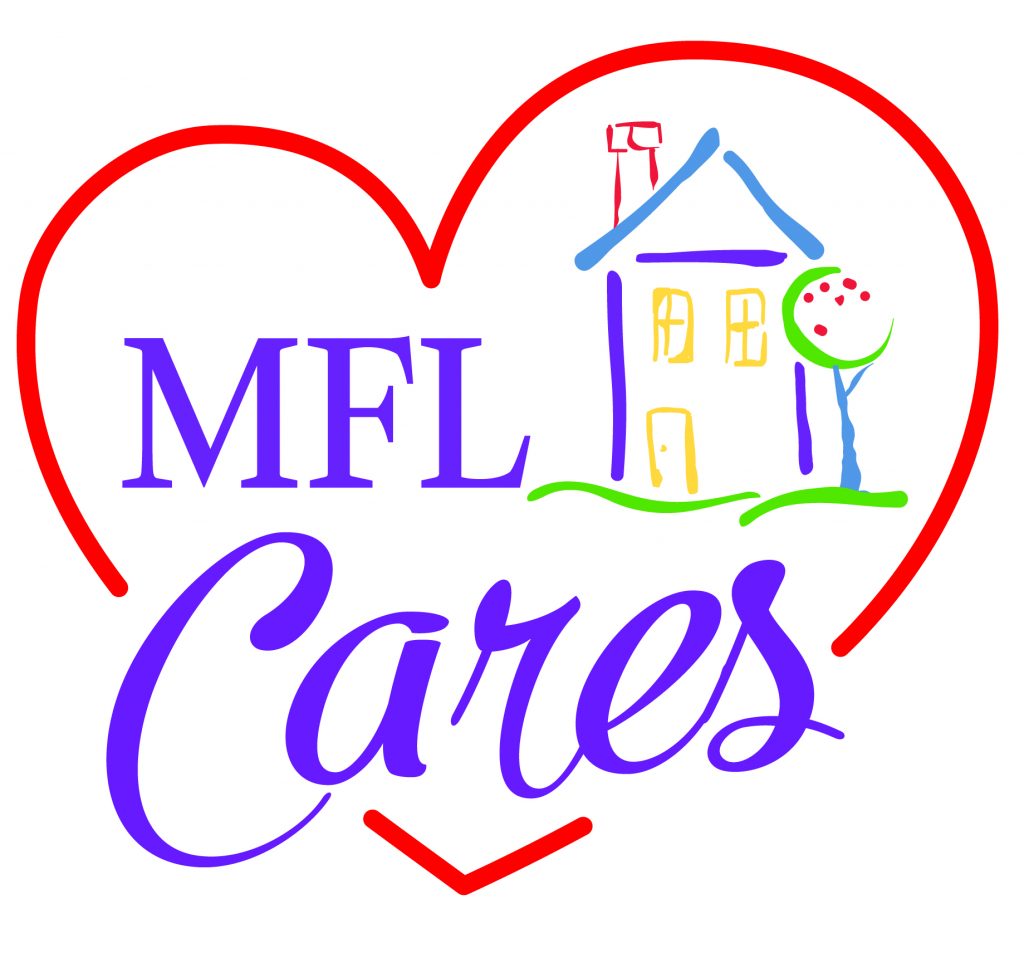 Through MFLCares, Midwest Family Lending employees nominate and select one cause a month to support that is dear to their hearts. Mike Draisey, licensed mortgage loan originator with Midwest Family Lending, nominated Urbandale Food Pantry, recognizing the increased need due to the pandemic.
"With so many impacted by COVID-19 and the large numbers of job loss, food pantries have been on the front lines supporting our communities through these tough times," Mike says. "I wanted to donate to a local organization that could help as many in need as possible. And it was important to me to give back to the community that has treated us so well for the more than 20 years we've had our main office here."
According to Feeding America, a network of nationwide food pantries, from March through the end of June, food banks across the nation distributed more than 1.9 billion meals. The network estimates that 1 in 6 Americans could face hunger as a result of the pandemic and that more than 50,000 people in Polk County identify as food insecure.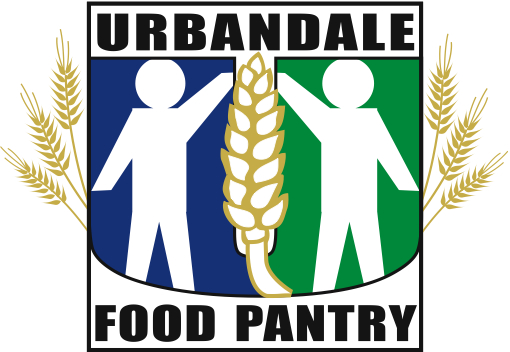 About the Urbandale Food Pantry
The Urbandale Food Pantry is a collaborative community effort to reach out to its neighbors to provide food assistance with dignity and compassion. The Pantry is a 501(c)(3) tax-exempt, non-profit organization that partners with the Des Moines Area Religious Council (DMARC), Hunger Free Polk County, the Urbandale Ministerial Alliance, local churches, civic organizations, city and county officials and area residents to provide supplemental food for those with need in Polk County.
Since opening in 2008, the average number of individuals served per month has steadily grown. Since the Urbandale Food Pantry began serving residents throughout Polk County in 2016, it has doubled the amount of clients it serves each month.
Who They Serve
The Urbandale Food Pantry offers food to anyone who needs it in Polk County – no questions asked. It provides customized meals to each family's size and specific dietary needs, including fresh bread and produce (when available) and a wide selection of refrigerated and frozen foods. And the Pantry goes beyond providing food to families in need. It also offers basic hygiene products to empower its clients to live lives with dignity and confidence.
How You Can Help
Donate
The Urbandale Food Pantry relies on monetary, in-kind and community donations to support its mission. Check out its website for a list of items it can/cannot accept and to donate.
Volunteer
Volunteers are the foundation of the Urbandale Food Pantry, keeping the shelves stocked, walking alongside clients to find food, traveling around Polk County picking up donations, and serving as the face of the Pantry. Click here to learn how you can help.
Upcoming Events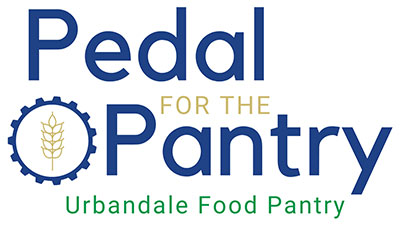 Sunday, Sept. 27: Pedal for the Pantry: Virtual bike ride benefiting the Urbandale Food Pantry! Ride on your favorite trail or as a VIP riding with a trainer and local celebrities. Just be sure to register by September 9 to receive your t-shirt.
MFLCares is a program of Midwest Family Lending, a local mortgage company committed to creating customers for life and to community impact. Check out our calendar to learn more about the great causes MFLCares has supported this year.