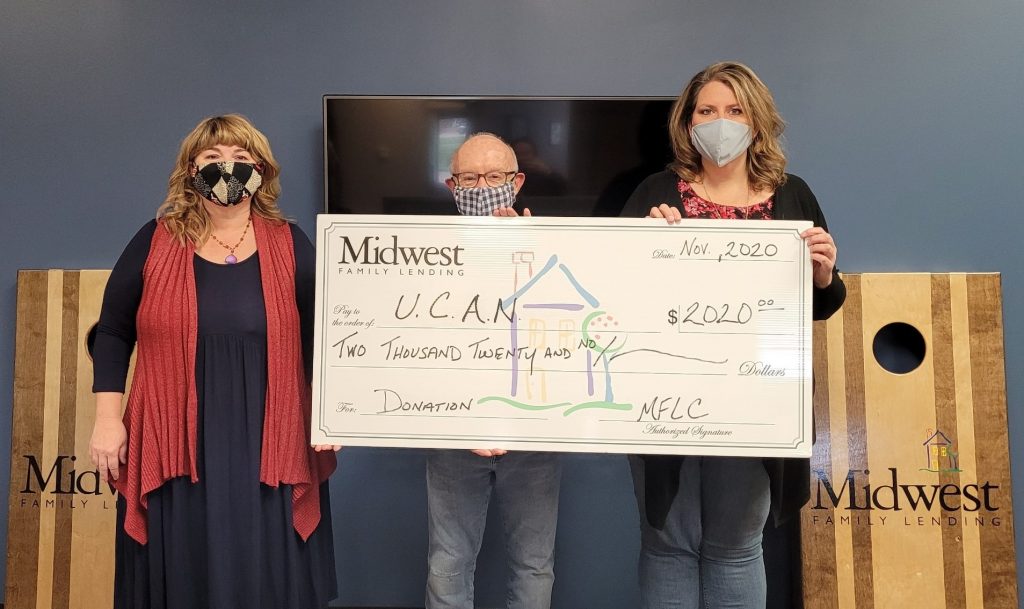 The Urbandale Community Action Network (UCAN) is our featured charity this month and has received a $2020 donation through our MFLCares program. The funds will be used toward programs that support quality of life for residents of Urbandale, Iowa, where our home office has been located for more than 20 years.
"UCAN is so grateful to be among the great organizations Midwest Family Lending has chosen to support this year," says UCAN's executive director Laura Holms. "The needs in Urbandale have grown at a rate that has been hard to keep up with. So this contribution will go straight to work helping the most vulnerable right here in Urbandale!"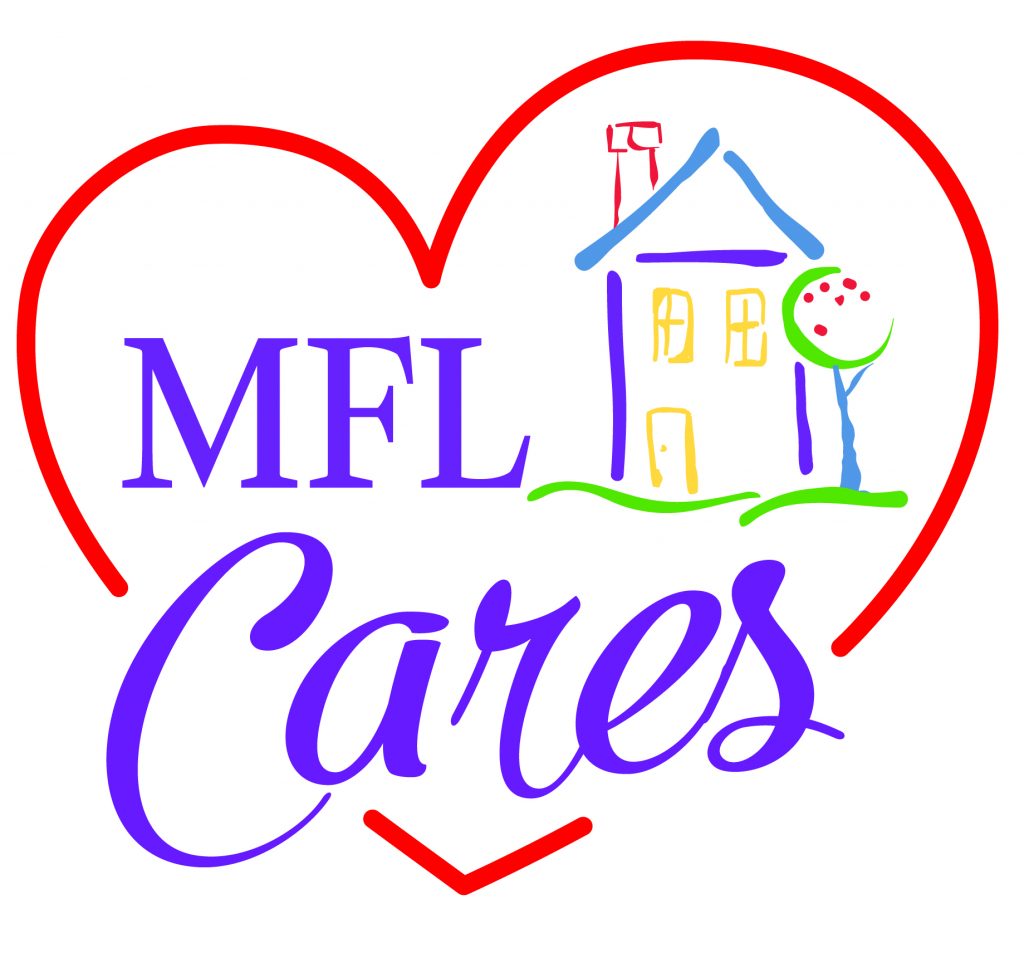 Through MFLCares, Midwest Family Lending employees nominate and select one cause a month to support that is dear to their hearts. Our closer, Jackie Ezell, has also called Urbandale "home" for nearly 20 years, raising her youngest son here.
"From growing up in a small town, Urbandale has always felt like a small town in a big city," Jackie says. "It has its neighborhoods, parks and kind neighbors. When I found UCAN through a mutual friend, I was impressed how the organization took care of Urbandale's adults and children in need — through raking leaves for the elderly during the fall, gathering school supplies and winter clothes for children or providing free food for those going hungry. It is like the small-town church that feeds and clothes its community. To me, UCAN is the heart of Urbandale."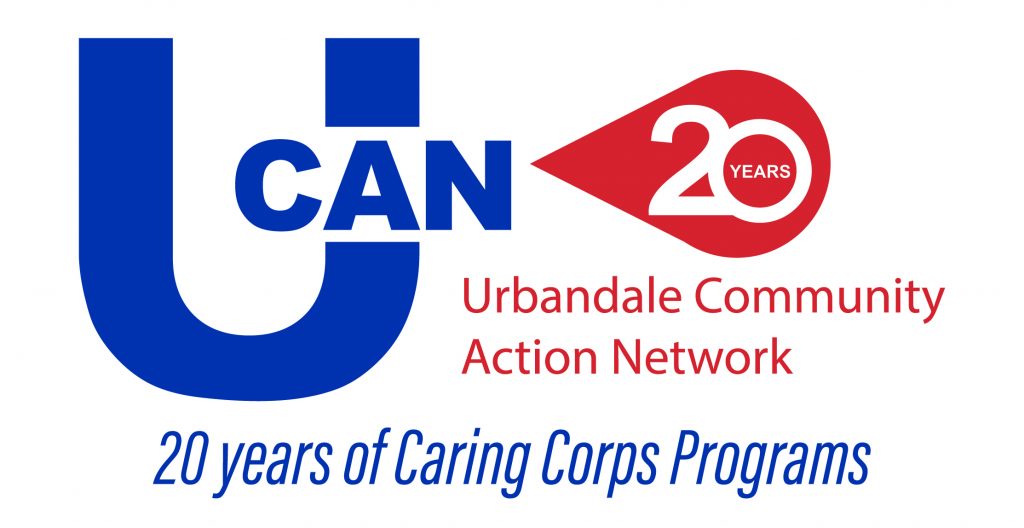 About UCAN
UCAN provides leadership and ongoing support for comprehensive community-based action to improve quality of life in Urbandale.
The 501(c)(3) citizen group works collaboratively with local government, churches, civic and community organizations, not for profits, citizens and the business community to accomplish common goals and to help make a difference in the lives of Urbandale residents.
The local non-profit's a catalyst for positive community action by implementing programs to support its vision of an engaged, vibrant and healthy Urbandale.

How You Can Help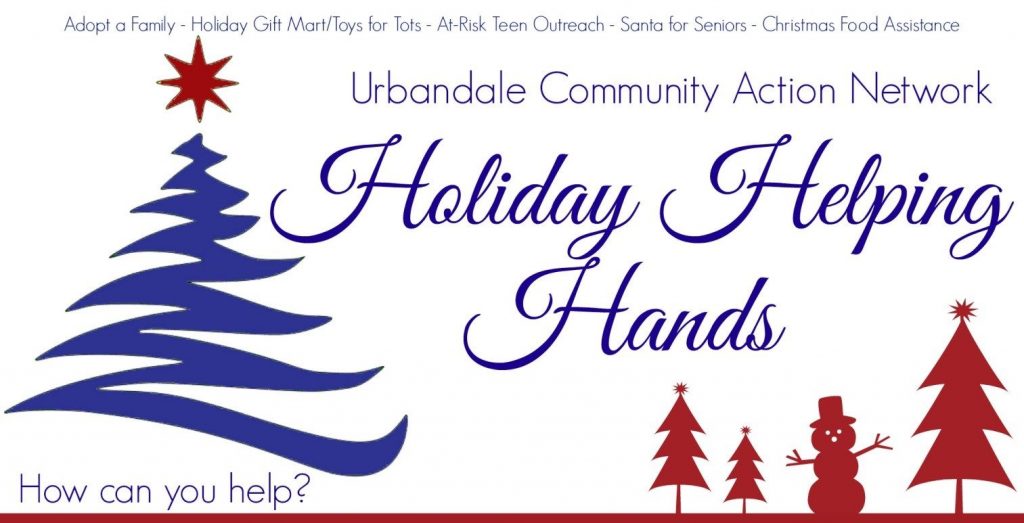 Hundreds of low-income families in our community have difficulty meeting their day-to-day needs. During the holidays, finding resources for gifts and a special meal is out of reach for many of them. UCAN has organized Holiday Helping Hands programs for families and those in need during the holiday season. Below is information on how you can get help bring hope this holiday season! To sign up to help please contact UCAN at Info@UrbandaleNetwork.org or call 515-278-3936.
Adopt a Family – Families in need are matched with individuals or groups who want to help spread holiday joy. When you sign up to participate in the Adopt-a-Family program, you'll purchase gifts suggested by each member of the family (approx. $35 per recipient) and food for a special holiday meal (or provide a gift card to cover the cost of such a meal). You can choose to deliver the items to the family, or UCAN will coordinate a drop off using its volunteers.
At-Risk Teen Outreach – UCAN matches sponsors with Metro West Alternative High School students in need. The sponsor provides needed items (socks, shirts, hats, gloves) as well as items that teens would enjoy such as beauty products, gift cards, etc.
Santa for Seniors – This past 6 months have been extremely hard on many of Urbandale seniors! UCAN provides many opportunities to connect with local senior citizens in need. UCAN's Senior programs, identify those living in isolation, who have no relatives or very few nearby, and who have very limited contact with others. The charity wants to reach out to these isolated seniors and brighten their holiday season. It needs volunteers to donate cards, warm blankets, large print crossword or puzzle books, poinsettia or amaryllis plants and provide holiday treats. Each senior will receive a care package the week before Christmas. Volunteers are needed to deliver the items as well. Low-income seniors are also given a grocery store gift card.
Christmas Food Assistance – For adults without children, UCAN provides gift cards to local grocery stores to help supplement holiday food needs. Donations of gift cards in $25 increments are needed to support this program!
About MFLCares
MFLCares is a program of Midwest Family Lending, a local mortgage company committed to creating customers for life and to community impact. Check out our calendar to learn more about the great causes MFLCares has supported this year.