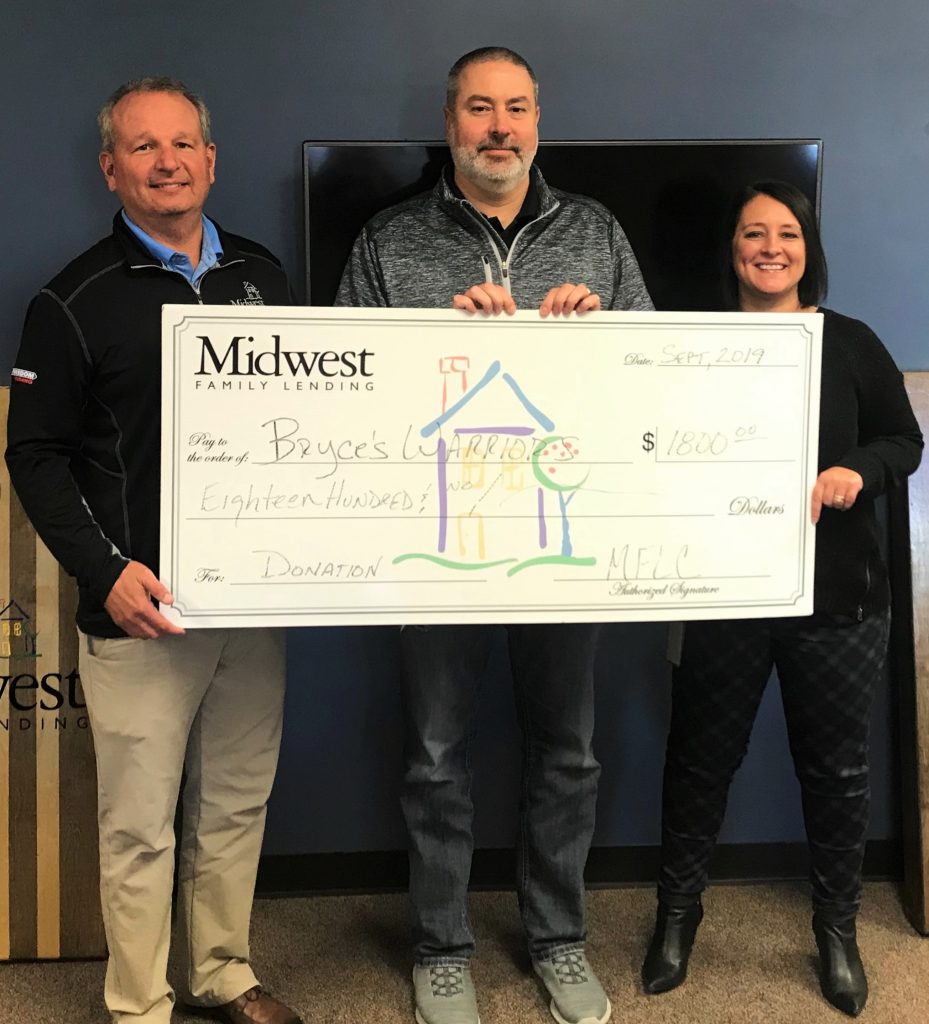 Though each of the charities MFLCares supports throughout the year are meaningful to Midwest Family Lending's employees, Bryce's Warriors Foundation holds a special significance. Bryce was the son of one of our loan officers, and Bryce's memory and impact lives on through the foundation in his name. Midwest Family Lending was honored to present a $1800 donation to this cause dear to our hearts.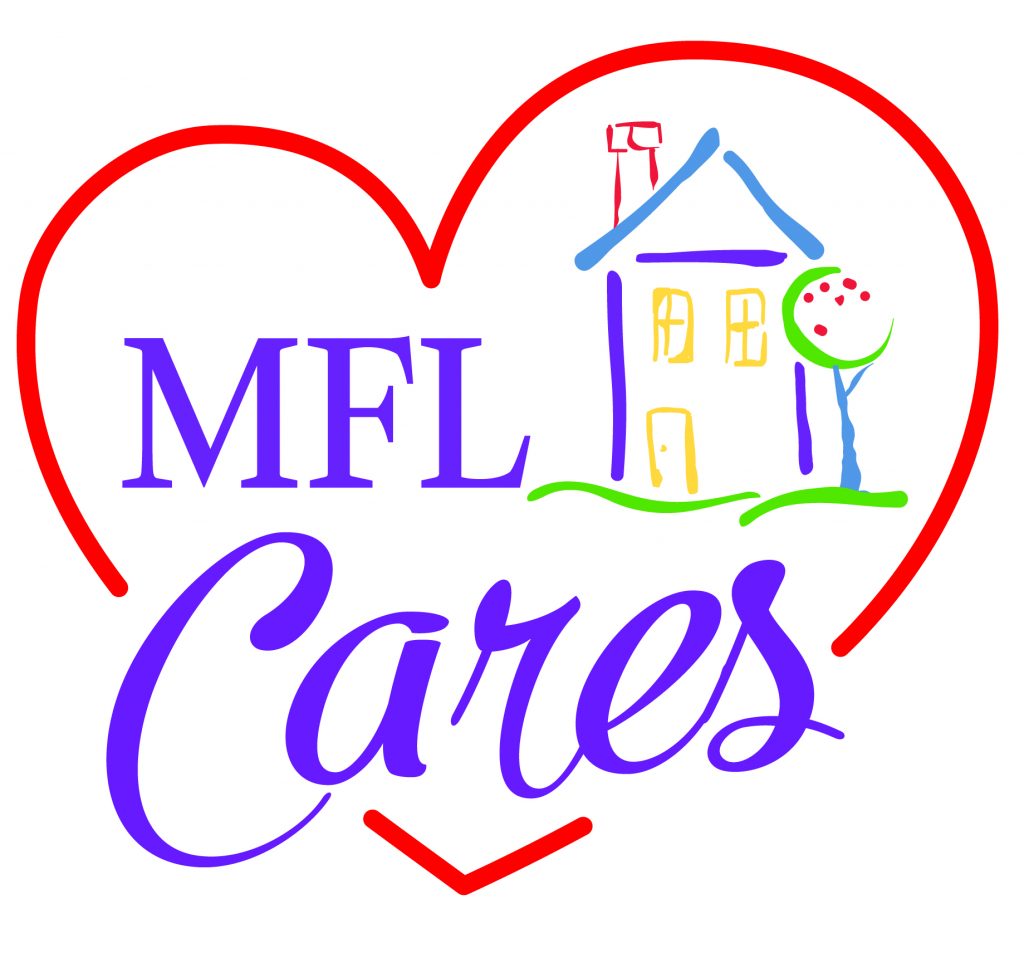 "We thank Midwest Family Lending for this very generous donation," says Bryce's Warriors Foundation's Michelle Draisey. "This kind of financial support will allow Bryce's Warriors to expand the support that we give to heart transplant children and their families. Our very small and modest charity is growing because of people and businesses like Midwest Family Lending. You are the reason we are able to find new areas that we can make an impact in the lives of these children and their families."
Bryce's Warriors Foundation supports the Bryce Draisey Memorial Dollars for Scholars scholarship fund, families of children waiting for and who have had heart transplants, Children's Miracle Network and Iowa Donor Network. Funds raised through the Foundation also provide Thanksgiving meals to children and families in the PICU at University of Iowa Hospitals, as well as food and gas cards to those families in need while a child is living at the hospital.
"MFLCares is a blessing to Bryce's Warriors as our largest single donor three years in a row now. We can't thank you enough!"

-Michelle Draisey, Bryce's Warriors Foundation and mother of Bryce

Record Funds Raised at the 7th Annual Bryce Draisey Memorial Golf Tournament
The majority of Bryce's Warrior's funds are raised through an annual golf tournament held each September at which Midwest Family Lending staff participated. About 130 golfers attended the 7th Annual Bryce Draisey Memorial Golf Tournament, which raised record funds of about $18,000!
The Draiseys credit the event's success to the ideas, support and hard work of Bryce's Warrior's volunteer board.
"Derek, Brooklyn, and I would like to thank everyone who was involved this year whether you donated funds, prizes, raffles items or treats, helped out with the tournament, or played in the tournament," Michelle says. "To all of those who have been involved with Bryce's Warriors since day one, in any capacity, your continued love and support overwhelms us continually."
Learn more about Bryce's Warriors Foundation and its four missions here. Bryce was proud to spread his story to as many people as he could to create awareness for organ donation. In doing this, he also spread a story of love, courage, and forgiveness that all who knew him will remember.
MFLCares is a program of Midwest Family Lending, a local mortgage company committed to creating customers for life and community impact. Through MFLCares, Midwest Family Lending employees nominate and select one cause a month that is dear to their hearts to receive a donation. Check out our calendar to learn more about these great causes in our area.