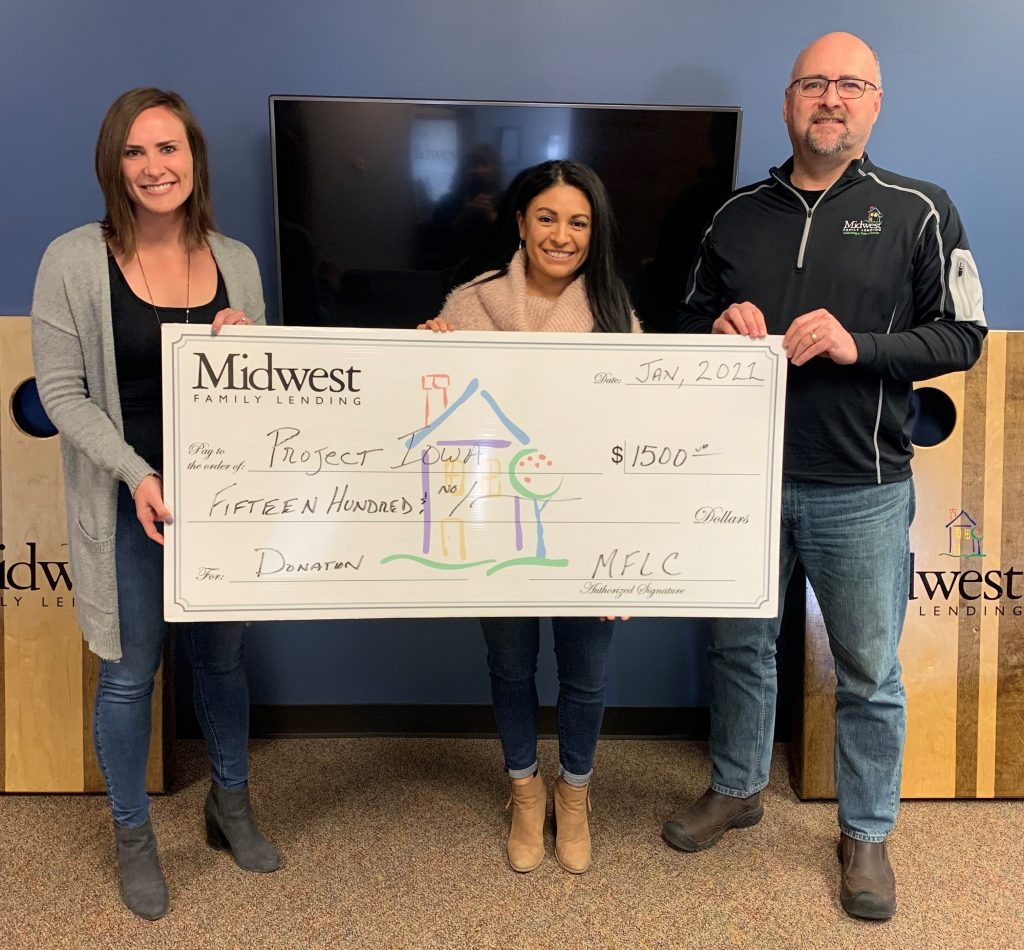 DES MOINES, Iowa – Project IOWA is our 1st featured charity for 2022 and has received a $1500 donation through our MFLCares program.
"Eliana's call about our selection to MFLCares' 2022 calendar was so unexpected and awesome. It's not often that we hear from the community praising our work like she has," says Julie Fugenschuh, LMSW, executive director of Project IOWA. "Eliana's enthusiasm of our organization ignited an energy and connection that was heartwarming. We are humbled and feel very supported and connected to our community — especially those at Midwest Family Lending."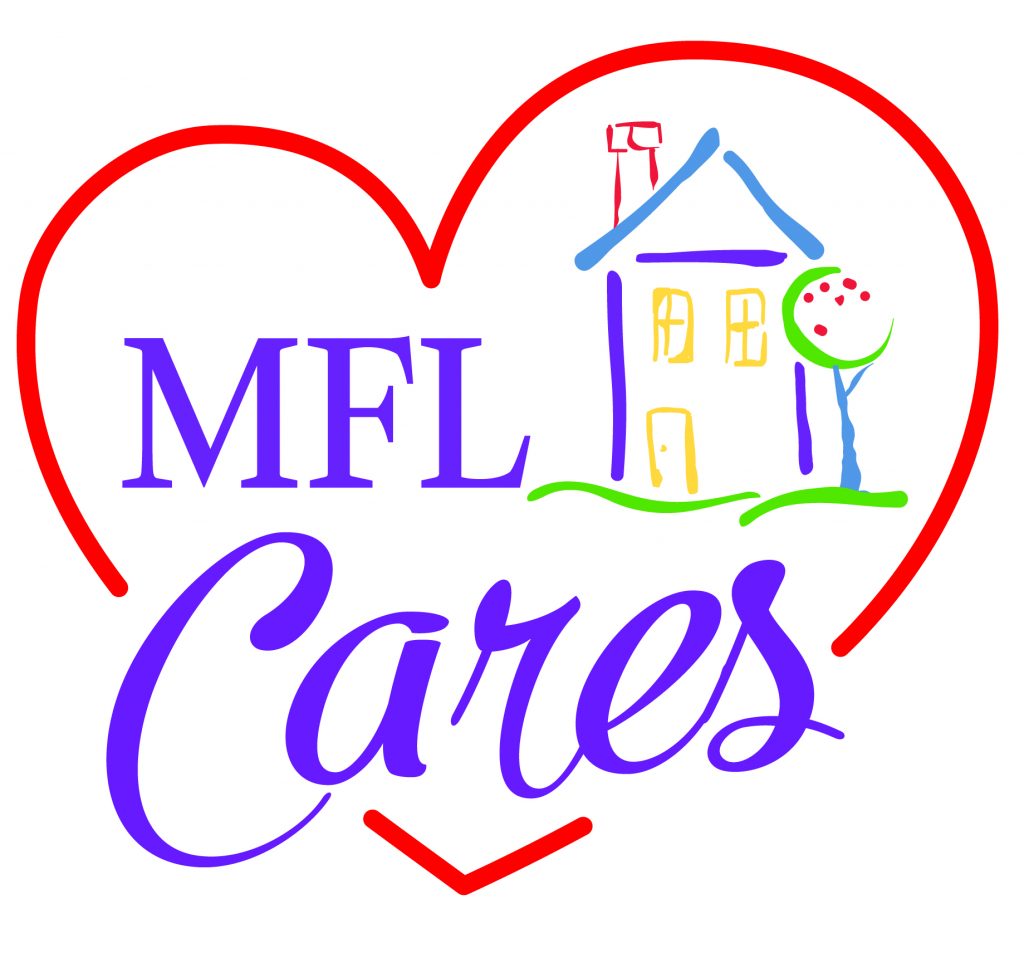 Through MFLCares, Midwest Family Lending employees nominate and select one cause a month to support that is meaningful to them.
"When I came across Project Iowa, the cause immediately caught my eye," says Eliana Harris, assistant to mortgage loan officer Jason Pleggenkuhle. "Decisions I've made professionally are due to the passion and drive I have to pursue something I believe matters — something that fulfills a purpose dwelling within me. This is what Project IOWA is seeking to provide to the community — support and direction to not only identify, but also to pursue a career that is more than a job or a paycheck. It's helping participants develop the skills needed to connect them to a career that fulfills each individual's purpose. It truly is an amazing thing, and I am grateful for the opportunity to support them on behalf of Midwest Family Lending."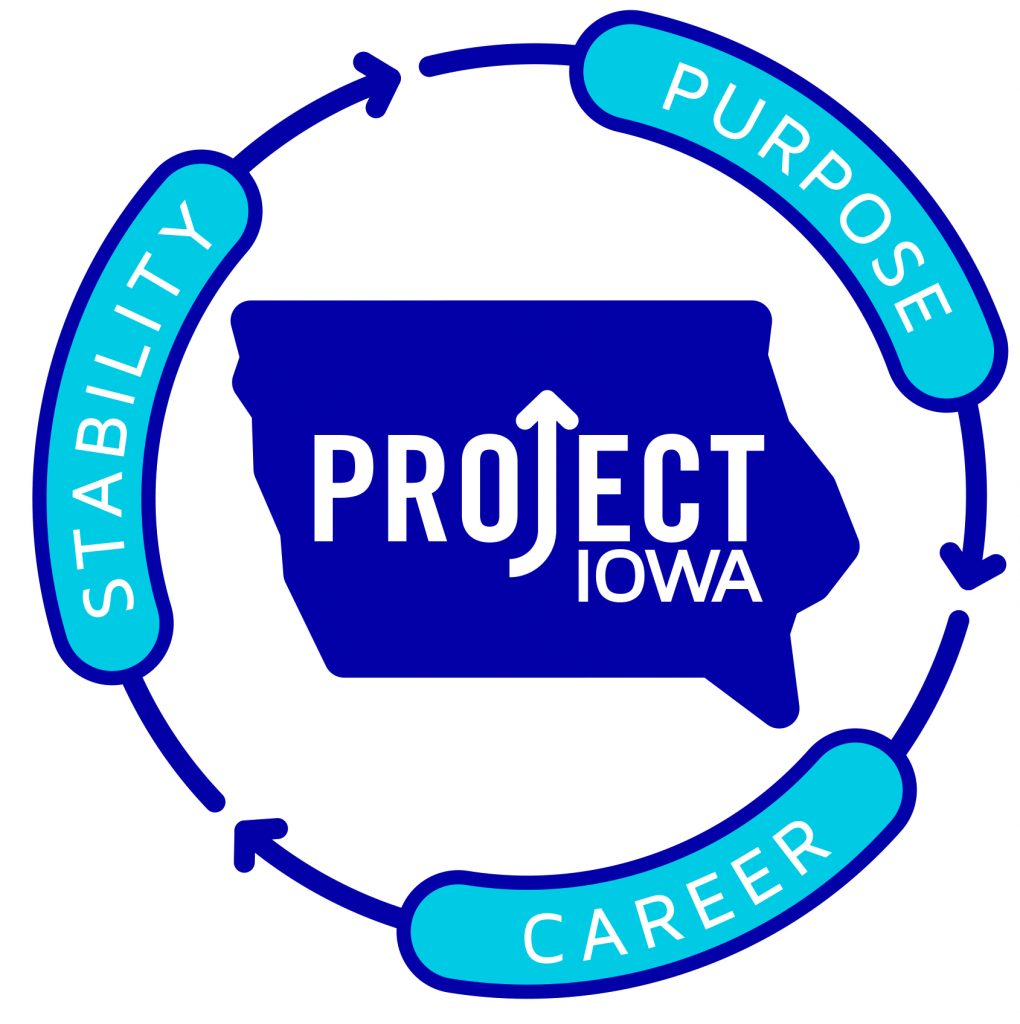 About Project IOWA
Project IOWA is a workforce initiative that equips participants with the skills necessary to advance their careers. Its program leads people on all walks of life through self-exploration to find (or rediscover) their purpose, which can lead to a fulfilling, stable career.
Since 2011, Project IOWA's programs have opened doors to discover self-worth, a career that offers a livable wage, and stability for individuals and/or their families. Whether you have a PhD or a high school diploma, Project IOWA has the power to change your life!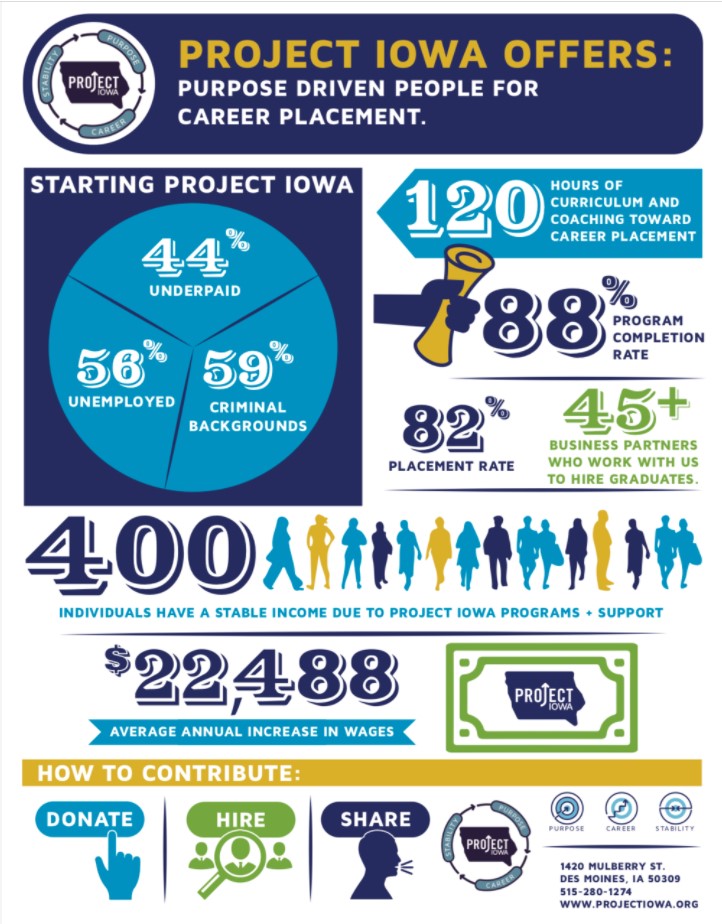 How to get involved
Help individuals in our community connect with their purpose and find a meaningful, stable career. Your gifts help give men and women on all walks of life the skillsets and tools they need to thrive personally and professionally.
Upcoming Events
March 10 at 5:30 p.m. via Zoom: Project Iowa's next graduation — a great opportunity to witness all the growth and connection that happened during the classes!

The meeting will be held virtually via Zoom:

Meeting ID: 827 8322 0240, Passcode: 380833

March 21: Beginning of next cohort
MFLCares is a program of Midwest Family Lending, a local mortgage company committed to creating customers for life and to community impact. Through the program, we care about and support local causes that make our communities brighter each month. Check out our calendar to learn about the people and organizations we've recently supported that are making a positive impact and making the Midwest a great place to call "home."
Project IOWA provides a much-needed service specifically in today's economy. We assist those who are seeking livable wage careers in assessing and finding work that has purpose and meaning for them. So many people are looking to contribute and find meaning, and a career is a perfect way to do that.


-Julie Fugenschuh, LMSW, Executive Director, Project IOWA