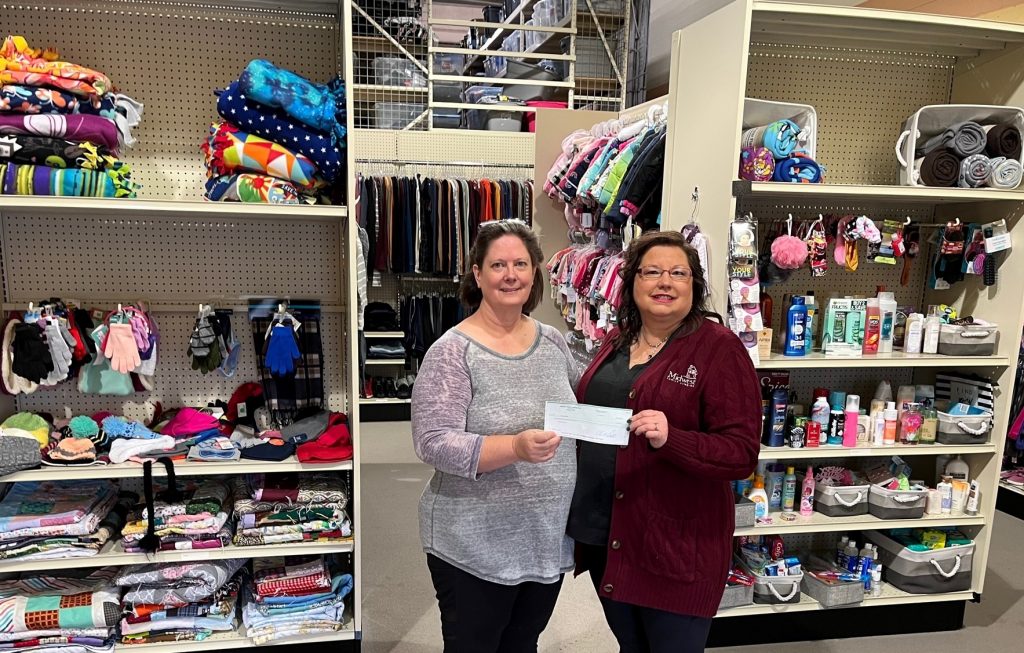 LINCOLN, Nebraska – Foster Care Closet is our featured charity this month and has received a $1500 donation through our MFLCares program.
"This gift is an amazing opportunity to remind our foster youth that the community sees them and wants to help meet their needs," says Leigh Esau, founder and executive director of Foster CARE Closet. "It will help us ensure they feel seen and heard as we help stand in the gap during those first hours of care."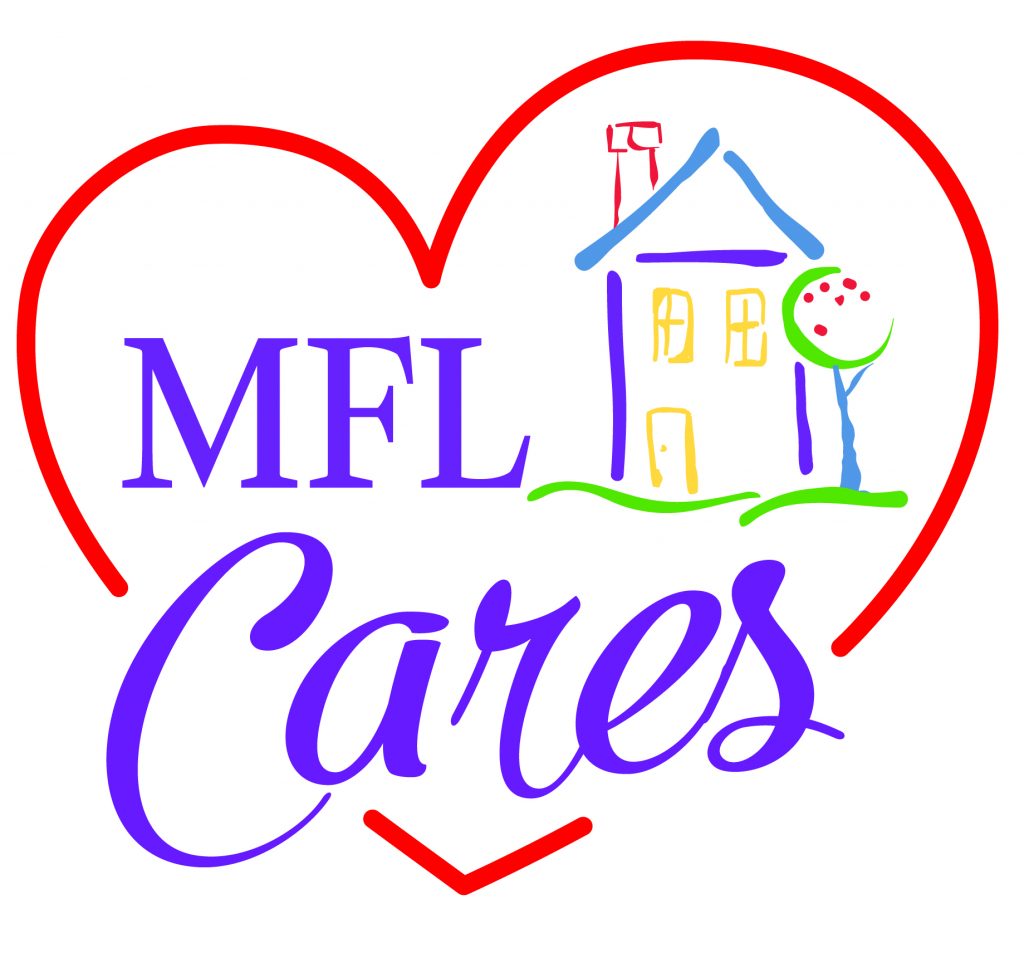 Through MFLCares, Midwest Family Lending employees nominate and select one cause a month to support that is meaningful to them.
As the former head of the PTA in her school district, Jean Holman, has a huge heart for kids in need. Our Lincoln mortgage loan originator nominated The Foster CARE Closet after learning about its mission from a friend who volunteers there.
"It broke my heart to learn Lancaster County alone had over 600 kids in the foster care system last year and more than 400 were continuing," Jean says. "When I delivered the check and learned how much it would help, it was a great feeling knowing we did something special for those in need."
About Foster Care Closet

The Foster CARE Closet is an all donation-driven nonprofit run by volunteers. The local non-profit's passionate about restoring dignity to children in crisis as they enter into the Foster CARE system. It does this by providing a safe, intentionally designed waiting space for children & them with five new outfits of clothing, free of charge.
"All children should feel like they belong and that they have something of their own," Jean says. "Foster CARE Closet allows them to choose clothing, blankets, shoes, diapers, books and hygiene products to help them make the transition to a new home."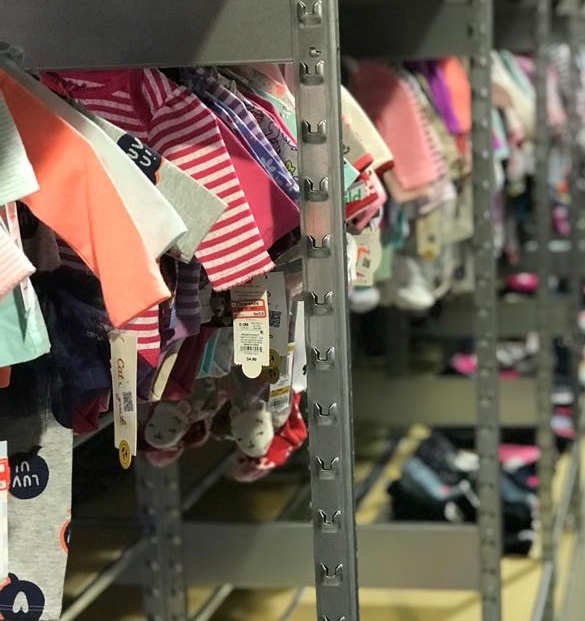 A Vision Born From Experience
"I am a product of the foster care system and my husband and I fostered more than 20 children in our 13 years as foster parents," Esau says. "Through this experience I became painfully aware that very little had ever been done to focus on those first hours of a child entering into foster care. We help children transition into foster care by providing a haven, a meal and new clothes – simple things that speak dignity into the lives of children in the midst of trauma."
Through several foster care placements at their home, Patrick and Leigh Esau realized almost all of the children arrived with only the clothes they were wearing – and nothing else. After recognizing the need for quality clothing in the foster care system, the Esaus founded Foster CARE Closet in March of 2006 out of their own basement!
Since then, the Foster CARE Closet has grown to include and support a variety of different services including the Foster Haven and
Prom Closet. Housed in a specialized facility in Lincoln, NE, the headquarters not only accepts donations from community members and houses all volunteer activity, but also works to source new clothing from local businesses and partners.
The Foster Haven – Because foster care shouldn't start in a cubicle!
The Foster Haven is a collaborative effort formed in 2012 between the Foster CARE Closet and the Department of Health and Human Services. This unique service allows children to have a clean, comfortable and welcoming environment to wait while proper placement's found. When a traumatized youth comes through the Foster Haven's doors, they are fed and clothed. This service seeks to manage the trauma experienced throughout the initial placement process.
How to help
Pull-ups in all sizes for boys and girls
New Pillows
New Towels – for children needing to shower before going to their foster home
Twin Size Fleece Blankets – especially for teens
Shampoo/Conditioner, Combs, Brushes – please remember all nationalities enter into foster care. Hair care products are needed for children with tight, curly hair.
Hygiene Products – it can be very difficult for a teen girl in foster care. Foster CARE Closet needs feminine care items to promote healthy care habits in addition to standard hygiene with deodorant, toothpaste, toothbrush, body wash, razors and lotion
Just $29/month ensures a foster child has new, quality clothing throughout the duration they're in care.
Upcoming Events
5/26: Give to Lincoln Day: A simple way to maximize your impact. Funds given during this 24-hour campaign are eligible for matching grant funds.
MFLCares is a program of Midwest Family Lending, a local mortgage company committed to creating customers for life and to community impact. Through the program, we care about and support local causes that make our communities brighter each month. Check out our calendar to learn about the people and organizations we've recently supported that are making a positive impact and making the Midwest a great place to call "home."