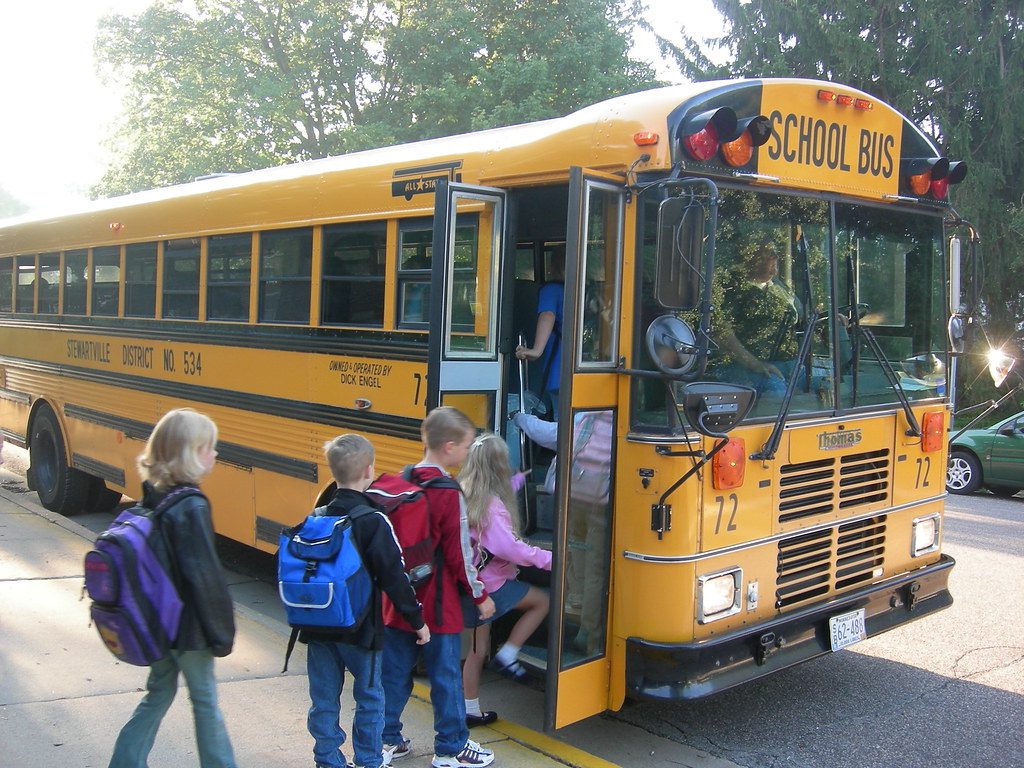 Yellow school buses are back running throughout the neighborhood.
You might hear the marching band out practicing for the big game.
And it's a whole lot quieter within the walls of many homes.
Depending on your family, back-to-school season can mean change.
Maybe now you're empty nesters wondering if it's time to downsize (or to turn Junior's bedroom into a home gym or home theater). Or maybe you need to tap into your home equity to create some structured home study/work space.
Whenever things change in your home, you need a trusted advisor — not a computer. Our team of licensed home loan originators is happy to help you review your options to keep you on track to meet your overall financial goals.
It's also property tax season in Iowa.
You may have received a statement in the mail from your county treasurer's office that looks something like this and are wondering what you're supposed to do….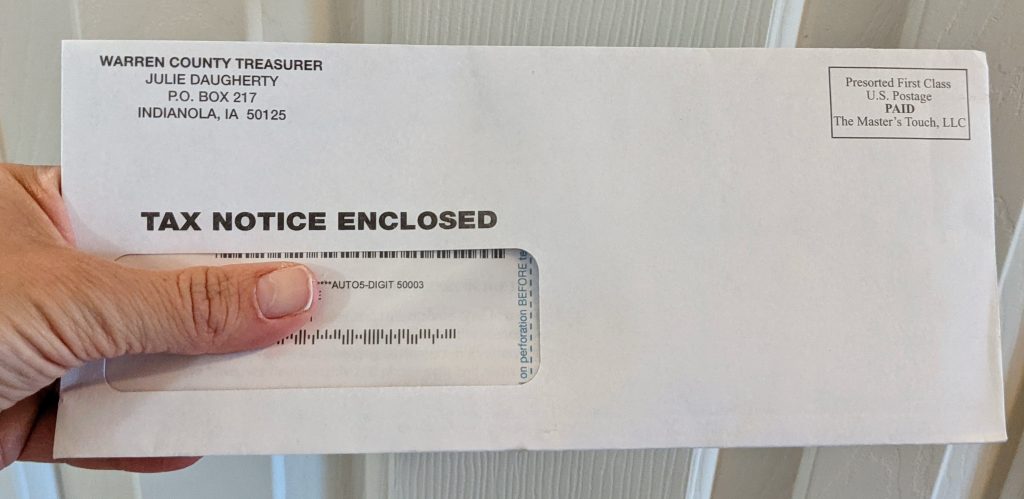 Part of your monthly mortgage payment includes paying local & state taxes twice a year. Taxes are due in:
Iowa: You can either pay for the year in full or pay each half by its respective due date:

1st half: September 1, delinquent after September 30
2nd half: March 1, delinquent after March 31

Nebraska: December 31

1st half: becomes delinquent the following May 1
2nd half becomes delinquent on September 1

Except in Douglas, Lancaster and Sarpy counties

There 1st half is delinquent on April 1
2nd half becomes delinquent on August 1

South Dakota: January 1

1st half: no penalty if received by April 30
2nd half: no penalty if received by October 31
If your loan recently closed, your tax payments will likely a bit different this year. Your licensed mortgage loan originator explained this at closing. But we know that was a lot of information! So contact your loan originator if you should have any questions.
Not a tax expert? No problem! We're here to help! Contact your licensed home loan originator with any questions or whenever you have mortgage inquiries.
What is "Escrow?"
And if "escrow" is an unfamiliar term that sounds an awful lot like "escargot," (not even close), check out this video from another of our awesome licensed home loan originators, Sara Fuller, NMLS #712200. Sara breaks it down with Mike and Holly Taylor, Realtors with REMAX Precision in one of their weekly #TerminologyThursday videos, where they cover terms frequently used in real estate and mortgage lending. And as a bonus, this one includes a cameo of Gizmo, one of her adorable dogs!