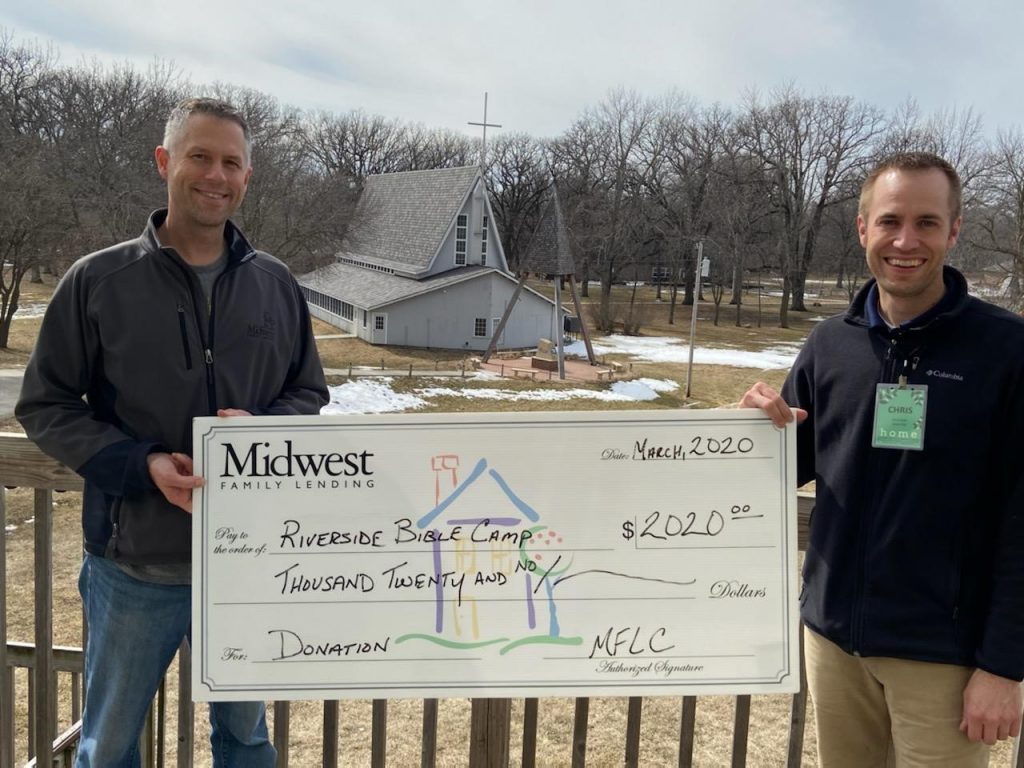 Riverside Lutheran Bible Camp (Riverside) is MFLCares' March charity and has received a $2020 donation through Midwest Family Lending's MFLCares program. The funds will be used in support of the nonprofit's work to provide "a community and a family that builds people up for Christian leadership."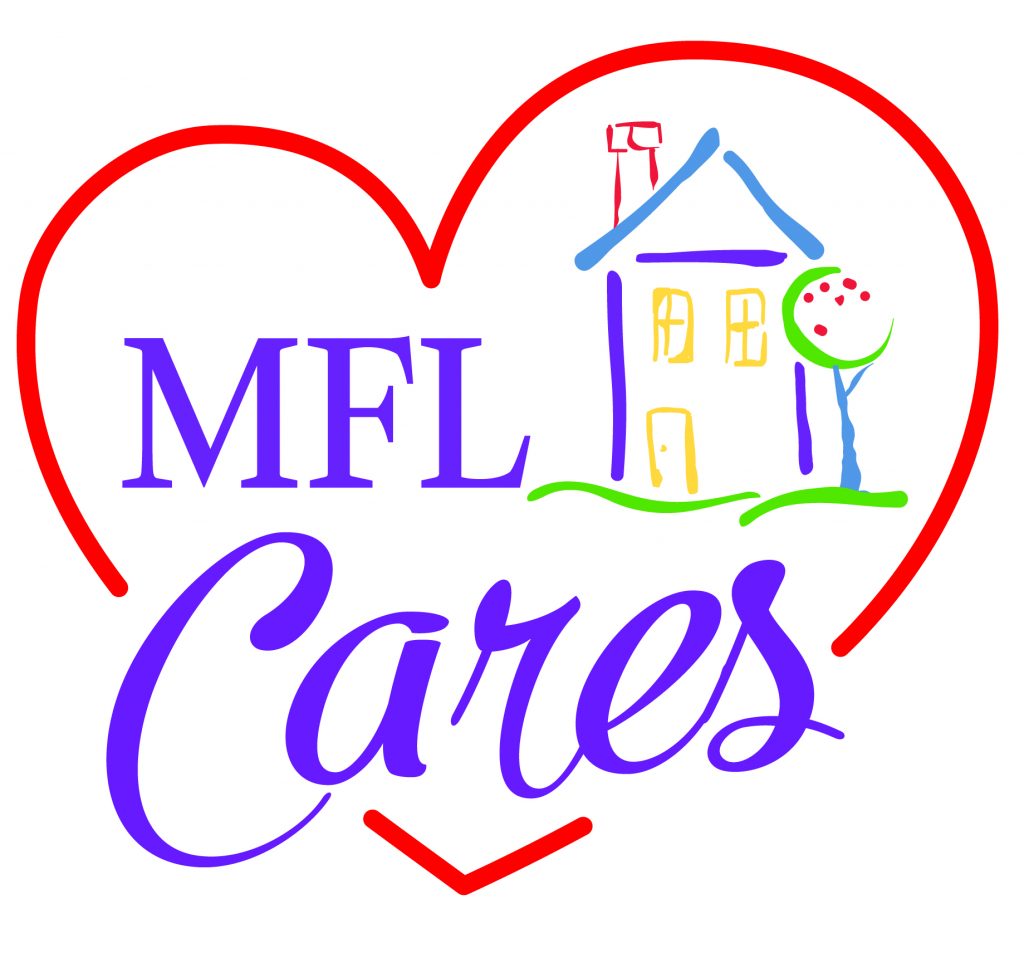 "We're so grateful for the incredibly generous gift from Midwest Family Lending," says Chris Dahl, executive director of Riverside. "The ministry of Riverside provides safe, fun, life-changing, Christ-centered camp experiences for thousands of people each year throughout the state of Iowa and beyond. This generous gift helps us continue to provide excellent camp experiences and the ability for us to offer over $70,000 in camperships each year."
Through MFLCares, Midwest Family Lending employees nominate and select one cause a month to support that is dear to their hearts. Charlie Chedester, CRMS, CVLS & Licensed Mortgage Loan Originator with Midwest Family Lending nominated Riverside because of the positive impact its various camps and retreats have had on his family.
"We're very excited to support Riverside and are a big proponent of their family camp," says Charlie Chedester, CRMS, CVLS & Licensed Mortgage Loan Originator with Midwest Family Lending. "We really like going and hanging out—just us—not having cell phones & other typical distractions. We enjoy all the things they have for together time, game time and learning a lot about each other. Jennie and I have also been to their annual marriage retreat, and it's just a lot of fun. Check them out; it's one of my family's favorite places."

Riverside provides a positive environment for kids and adults alike to unplug and connect with what matters most. More than 150 churches from IA, NE, IL, MN and WI call the 76-year-old camp "home", as well as a growing number of non-Lutheran churches and businesses that hold retreats on the beautiful property.
"It's pretty incredible to see 240 kids who don't have screens and are forced to interact," Dahl says. "The first day is a little challenging and is actually tougher on moms and dads than the kids. But then the value we've heard from parents and families is huge. We often hear, 'My kid came back a different person.'
How You Can Help
Upcoming Events
Summer Camp (June through early August). Visit
www.riversideLBC.org for information and dates
Family Camp: June 28-July 1
Riverside 5K and Quilt Auction: August 1
Riverside Fall Golf Classic: September 18
Women's Retreat: September 25-27
Fall Youth Recharge Weekend Events: October-November
Non-profit organizations like Riverside need financial support now more than ever to support their missions. Help Riverside continue to offer more than $70,000 in camperships for those who can't afford them and ensure no one turned away.
"Camp is the place where I feel most loved"

Camper comment
Volunteer
It takes a village to serve the near 3000 kids reached through Riverside's programs each year as well as to care for the grounds and its 30 horses year-round. The camp will gladly accept your gifts, talents and prayers! Here's a full list of ideas of how to help.
About #MFLCares
MFLCares is a program of Midwest Family Lending, a local mortgage company committed to creating customers for life and to community impact.