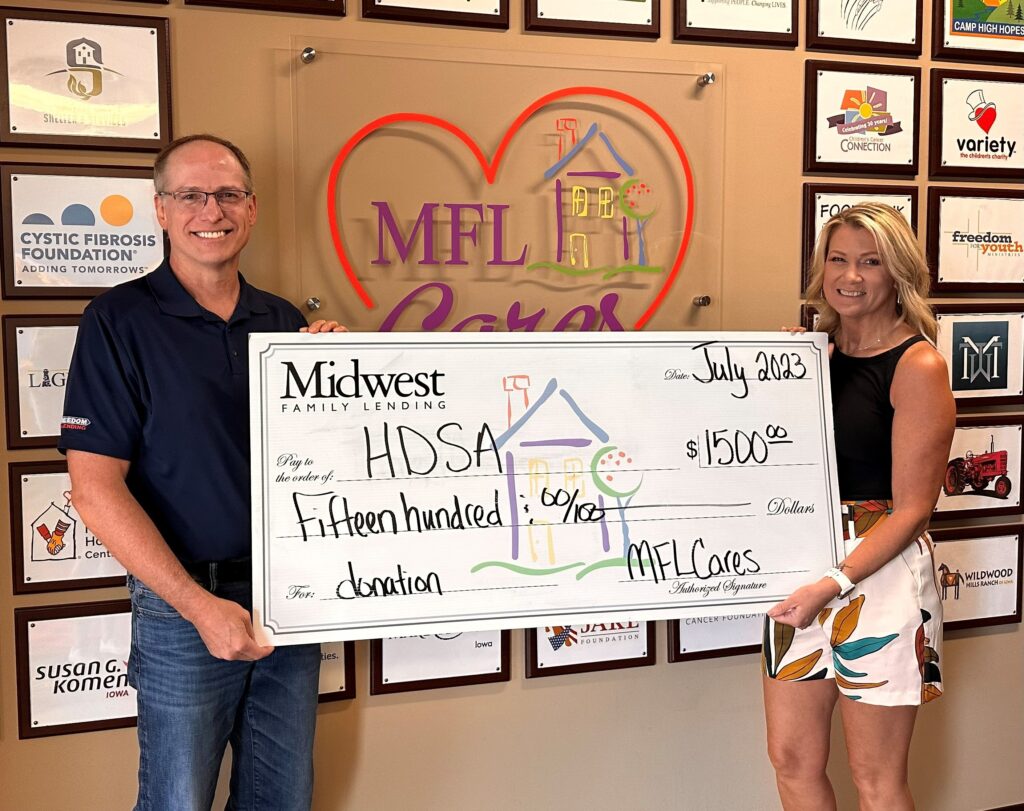 Can you imagine a disease described as having ALS, Parkinson's and Alzheimer's… simultaneously. It's hard to imagine anything worse. This is the description some have used to describe Huntington's disease (HD). And one of our own is way too connected with this disease.
Midwest Family Lending's Eric Smith has close ties with HD. Eric has already lost one brother to the neurodegenerative disease. His other three siblings are suffering different stages of HD as well. It's not uncommon for this to happen in a family. In fact, HD is a genetic disease. Every child of a parent with HD has a 50/50 chance of inheriting the faulty gene that causes the disease.
Eric has seen first-hand the burden of HD. The burden on the afflicted; the burden on the family. It's a very difficult disease to navigate. The burden can be lightened with the help of the HDSA community.

HDSA Iowa Chapter Mission: To improve the lives of everyone affected by Huntington's disease and their families.
HDSA Iowa Chapter was established to help the HD community. They have amazing resources to help inform and guide along the HD journey. They provide avenues for education and research, support for patients and families, and a community of people who understand because they are navigating HD as well.
HD families don't have to walk this road alone.
Huntington's Disease Center of Excellence provides a multidisciplinary team approach to Huntington's disease care. Patients benefit from expert neurologists, psychiatrists, social workers, therapists, counselors and other professionals who have extensive experience working with HD families.
Building the HD community is monumental in getting the attention and the priority of the research facilities and the drug companies. Currently, there are approximately 41,000 symptomatic Americans and more than 200,000 at-risk of inheriting the disease. As awareness grows, more people join the community. With a greater community comes a louder voice, increasing the chances of seeing breakthroughs in medicines that can help slow, stop, and possibly even reverse the symptoms of HD.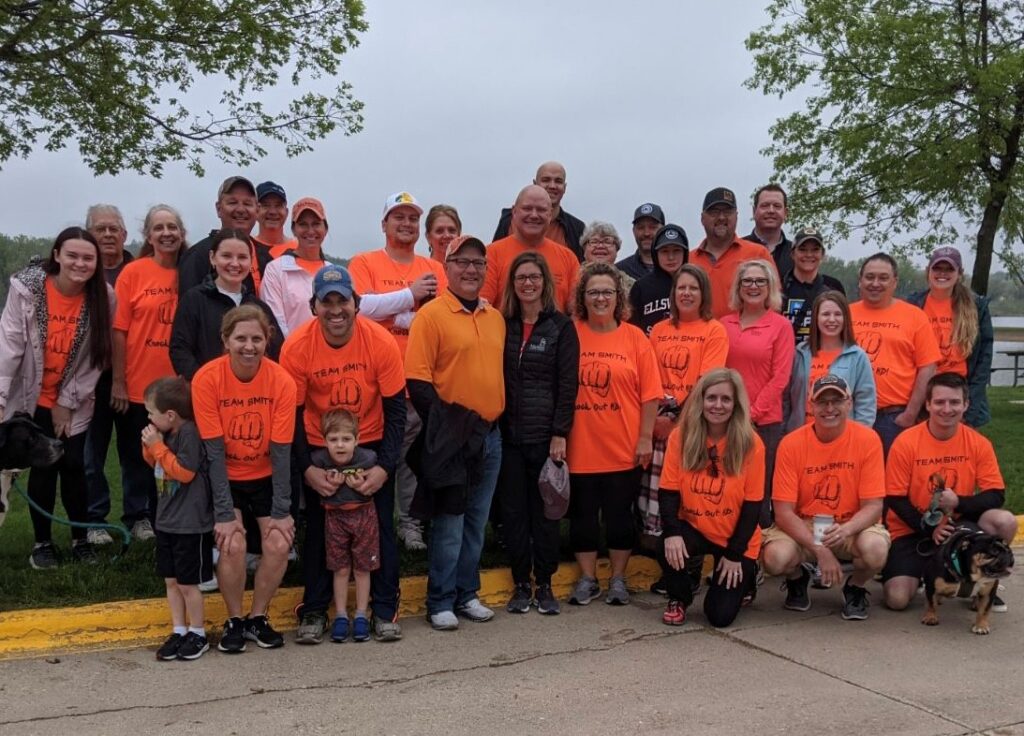 How can we help?
Joining a fundraising event is a great way to meet people in the HD community, educate ourselves on HD, and have some fun doing it! Check out these upcoming HD events:
Saturday, July 29th, Atlantic, IA Putt Out HD Mini Golf
Saturday, August 12th, Jester Park, Grahlman Charity Golf Tournament
Saturday, October 28th, HD Education Day and Gala
Give your time: Volunteer Opportunities
Give your money: Donate