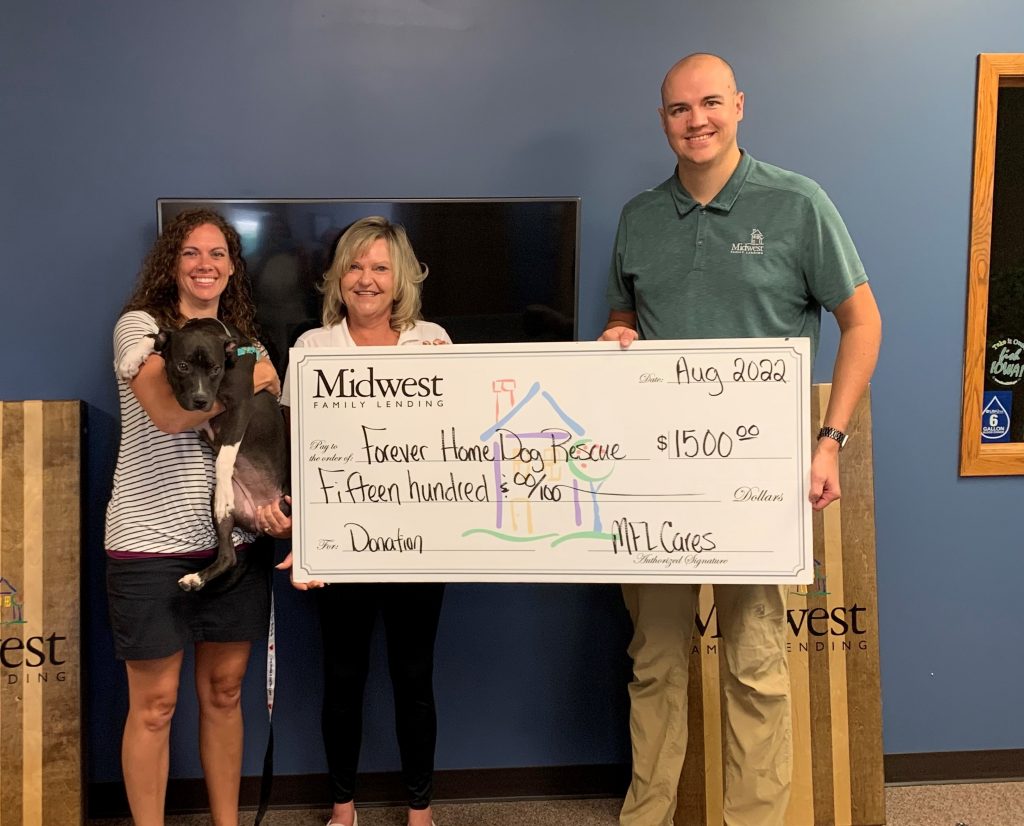 DES MOINES, Iowa – Forever Home Dog Rescue is our featured charity for the month of August and has received a $1500 donation through Midwest Family Lending's MFLCares program.
"With this donation, we can save more dogs", says Carla Hopkins, Director of Adoptions and Fosters at Forever Home Dog Rescue. "This is always our ultimate goal!"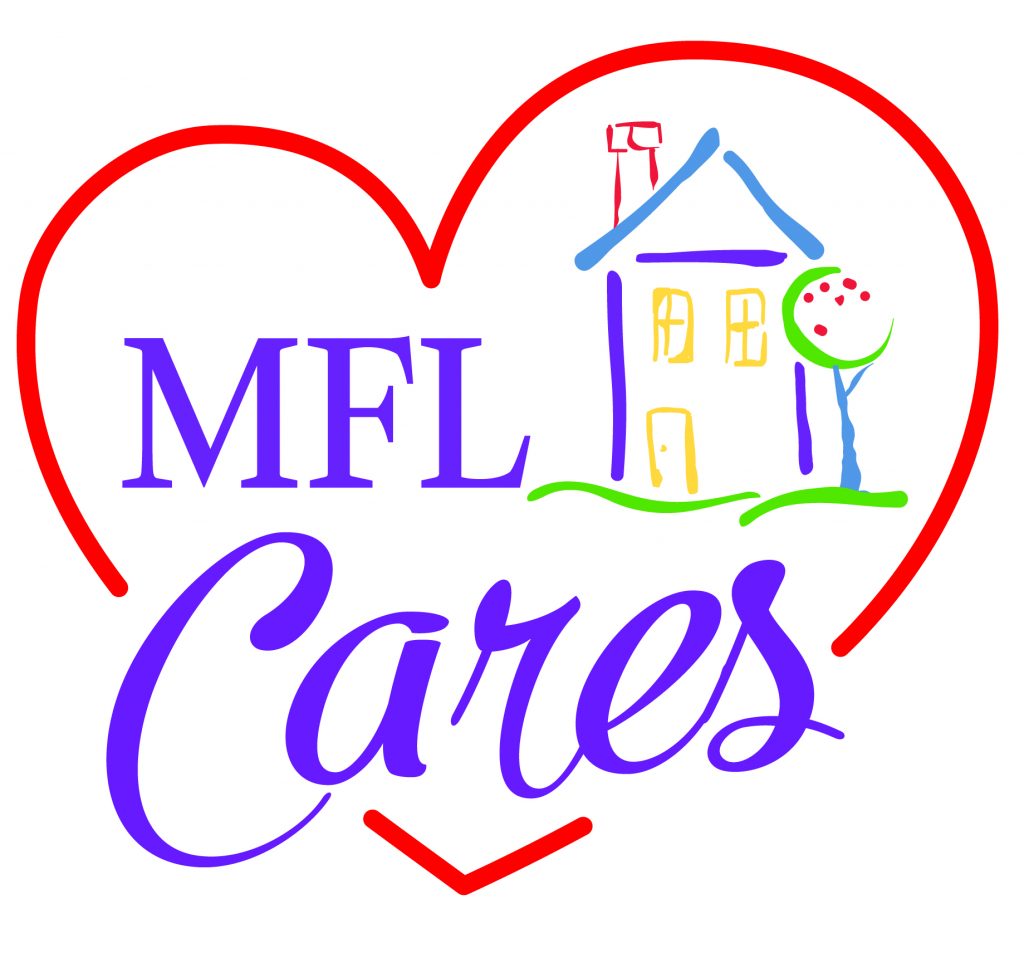 Through MFLCares, Midwest Family Lending team members nominate charities they would like to support. Charlie Chedester, CRMS, CVLS, CMA, CCS Licensed Mortgage Loan Originator with Team Chedester has personally experienced the positive impact a rescue dog can have on family life. Charlie likes the way Forever Home rescues, fosters, and monitors applicants for their dogs.
"After our late dog, Tye passed away, my wife and daughter really wanted to get another dog," Charlie says. "Our kids' kindergarten teacher was a foster dog family for Forever Home and talked to us about this amazing organization. We now have Cooper. Although he makes me vacuum more," Charlie laughs, "he's a really great dog, helps us teach our kids to be responsible and loving, and he adds a lot of togetherness to our family. We are forever grateful to Forever Home Dog Rescue for bringing Cooper into our lives!"
Forever Home Dog Rescue
This 100% volunteer run non-profit organization is committed to saving homeless or abandoned dogs in danger of being euthanized in high kill shelters. Rescue dogs are provided with loving temporary in-home care until they find a well-matched, carefully screened forever home.

It's as easy as 1-2-3!
Because all dogs at Forever Home Dog Rescue are in temporary care homes, there is no physical location to view the dogs. However, the entire process of finding your new furry friend is super easy!
View available adoptable dogs online
Fill out an adoption application.
Meet your pup to see if it's a good match!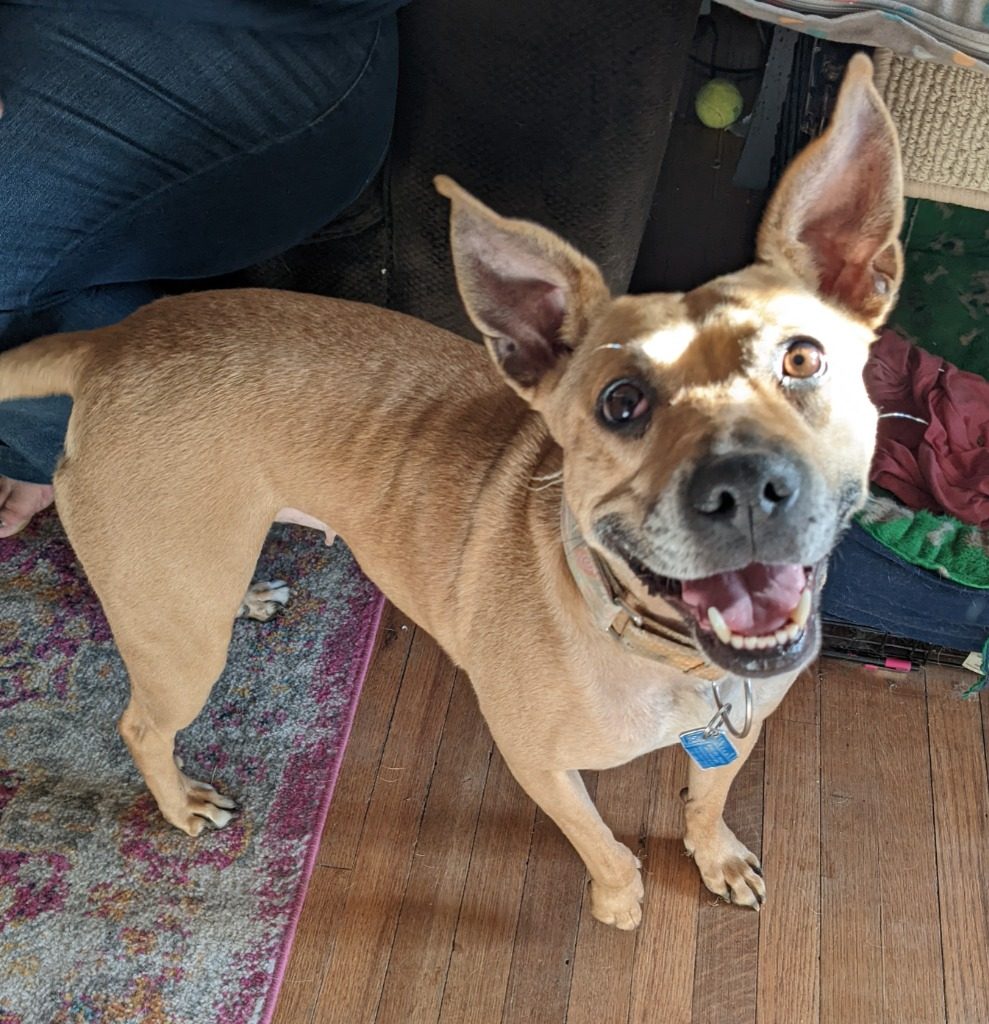 How You Can help
There are many amazing dogs who are looking for a loving forever home. Click the link above to see and learn about the adoptable dogs!
Volunteer opportunities are many. You can help with anything from dog care to website updating, so check out all the volunteer opportunities for you and your family!
Open your home to a rescue dog. Love and care for them until they meet their forever family.
Give a tax deductible monetary donation
MFLCares
MFLCares is a program of Midwest Family Lending, a local mortgage company committed to creating customers for life and making positive community impact. Through MFLCares, we support and promote central Iowa charities. Check out our calendar to learn about the incredible organizations we've recently supported that are making a positive impact in our communities!