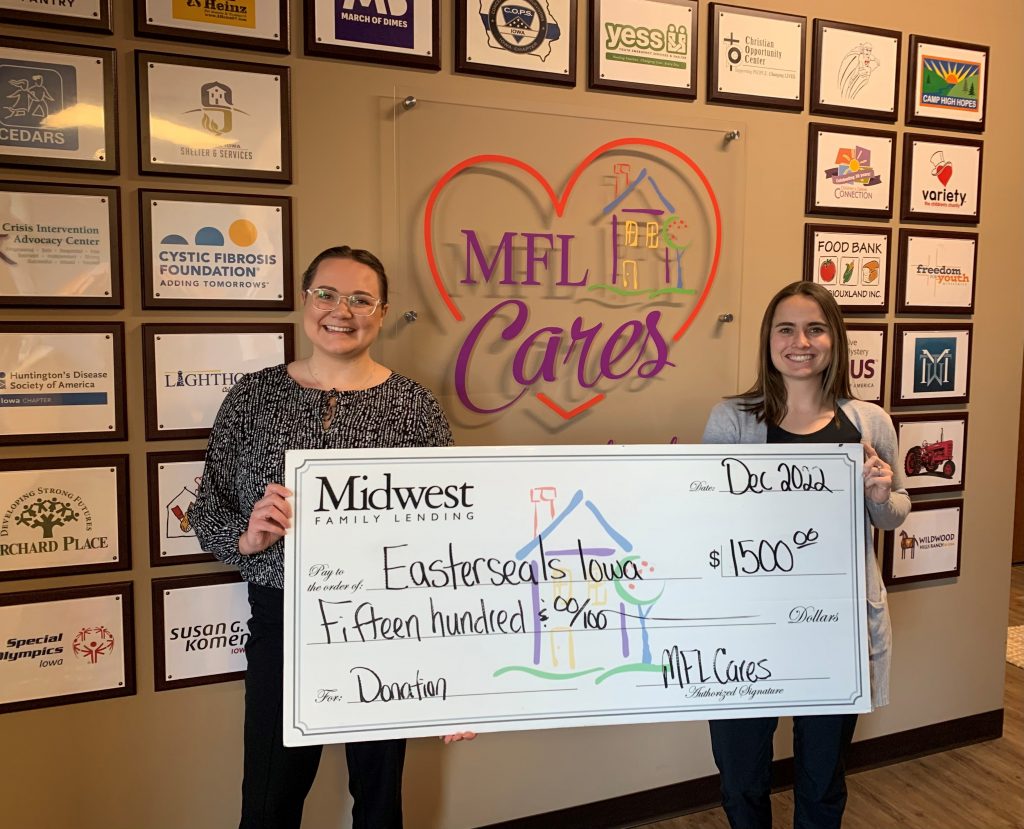 DES MOINES, Iowa – Easterseals Iowa is Midwest Family Lending's December charity and has received a $1500 donation through MFLCares.
"We are honored to be selected by Midwest Family Lending Corporation as their December MLFCares charity", says Sherri Nielsen, President & CEO, Easterseals Iowa. "Easterseals Iowa serves the entire state of Iowa and our mission simply wouldn't be possible without the support of our community. This gift will make it possible for us to continue our work towards 100% equity, inclusion, and access for persons with disability, families, and communities. Thank you."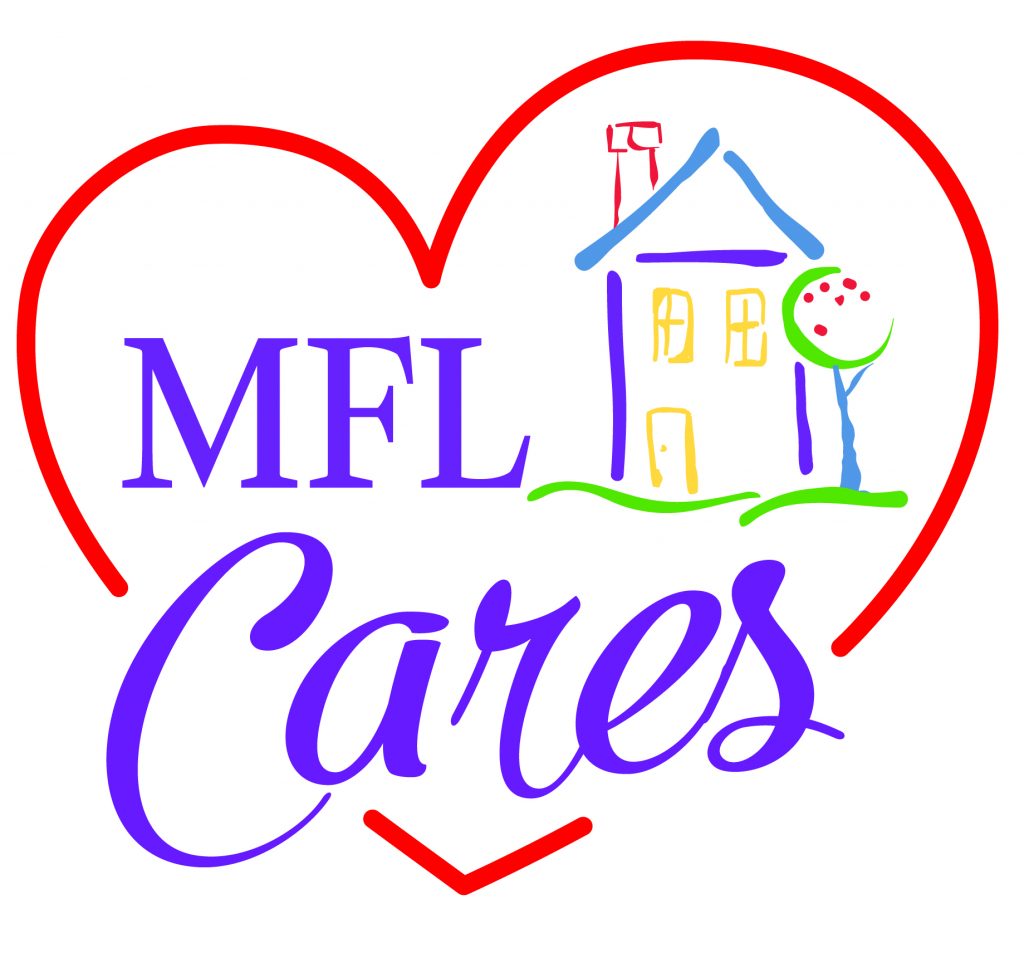 Through MFLCares, Midwest Family Lending teammates have the opportunity to nominate a charity they'd like to support. Hannah Vande Weerd, Loan Processor with Midwest Family Lending nominated Easterseals because of her ties with Camp Sunnyside.
"Throughout high school I was involved with Special Olympics and Best Buddies", says Hannah. "Some of the people I met through those organizations were also campers at Easterseals Camp Sunnyside. My summers throughout high school were spent volunteering at camp. I just loved hanging out with those campers! Those memories are held very close to my heart."

Their Mission:
Easterseals Iowa provides exceptional services to ensure all people with disabilities or special needs, and their families, have equal opportunities to live, learn, work and play in their communities.
"Easterseals Iowa serves over 3,000 individuals every single year through 19 unique program lines. Our services make it possible for individuals with disabilities or special needs to live with independence and hope in the communities of their choice. Programs provided through Easterseals make it possible for clients to find and maintain meaningful employment, learn alongside their peers, have a fun and enriching summer camp experience, and fully access and enjoy their community." – Cecily Robinson, Easterseals Iowa
How YOU can help!
From prepping or cleaning cabins, to landscaping, to providing weekend respite care or being volunteer "grandparents", there IS a volunteer opportunity that is a perfect match for you! Please visit link above to see how you can make other lives better by providing your gift of… you!
January 18th – Legislative Reception – At the Iowa Capital to advocate with legislators about issues affecting individuals with disabilities.
April 8th – Pony Express Ride Day – Members of the Pony Express Riders of Iowa trot into camp delivering donations they've collected throughout the year. This is typically Easter weekend and we have an Easter egg hunt for children before the horses arrive.
July 13th – Sunnyside Regatta – Business leaders paddle around Lake Cheerio racing in paddleboats for the Admiral's Cup while teams cheer them on.
October 7th – Fall Festival and Walk – Family-friendly walk around Lake Cheerio includes fun camp activities such as horseback riding, face painting, and more.
November 2nd –Annual Celebration – An evening to celebrate clients, staff, and community partners and all the success over the past year.
MFLCares is a program of Midwest Family Lending, a local mortgage company committed to creating customers for life and making positive community impact. Through MFLCares, we support and promote central Iowa charities. Check out our calendar to learn about the incredible organizations that are making a positive impact in our communities!
The Easterseals Iowa mission simply wouldn't be possible without the support of community. Let us all join in supporting individuals with disabilities!