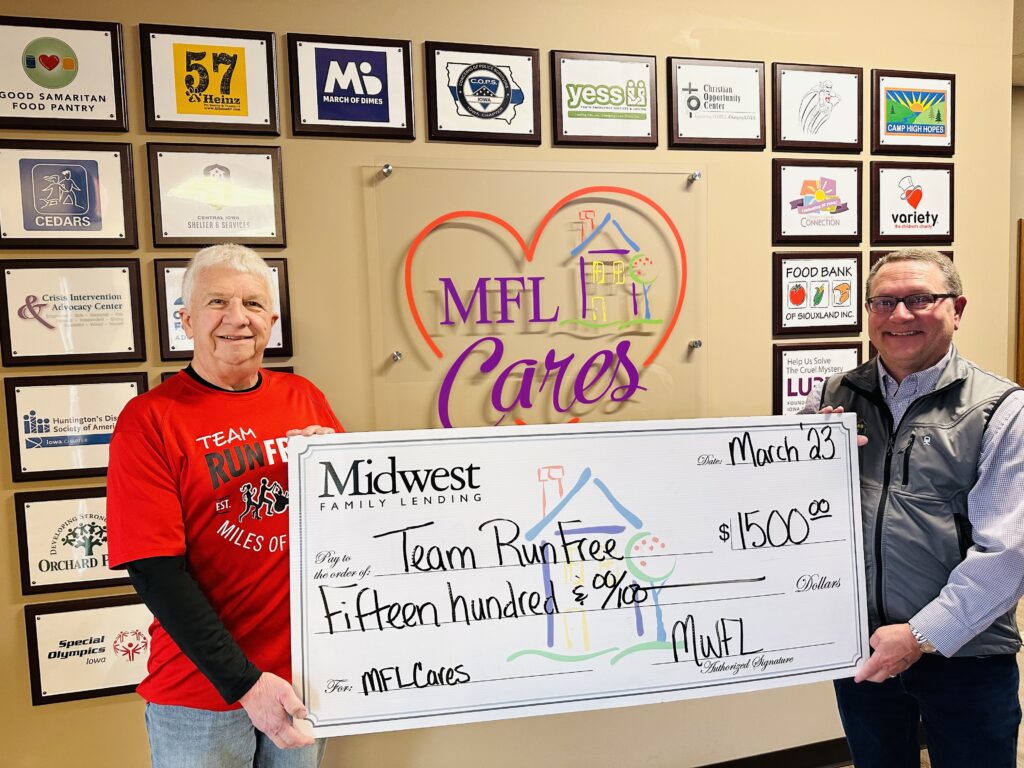 Adel, Iowa – You will be hard pressed to find anything more heartwarming than watching a navigator push a captain in a road race. There are few things more inspiring than seeing a blind athlete run alongside a guide runner. Thanks to Kevin Hircock and his foundation Team RunFree, touching and inspiring scenes like this can be found throughout the road race circuit in Central Iowa.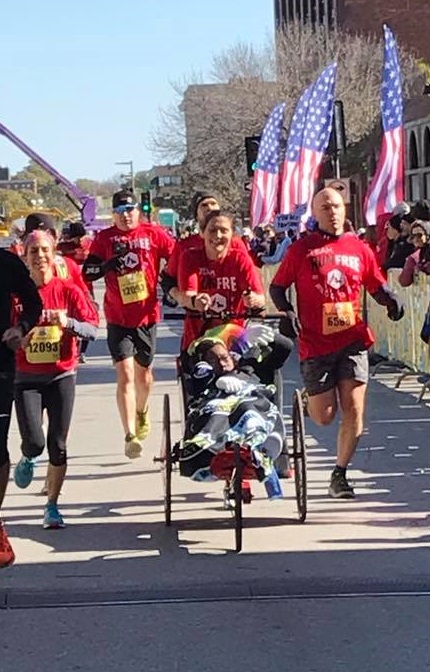 "Adaptive running is not common in most communities throughout the U.S. That is the case in Iowa as well," says Kevin Hircock, founder of Team RunFree. "Largely, the special needs community is very underserved in this area."
Inspired by Dick Hoyt, who pushed his quadriplegic son in races ranging from 5K to Ironman, Kevin had a vision of enabling those with physical disabilities here in Central Iowa to experience the sights, sounds, motion and excitement of running. In 2015 that vision came to life for some Central Iowa individuals who are now getting to experience the thrills of running, and the empowerment that comes with completing a road race.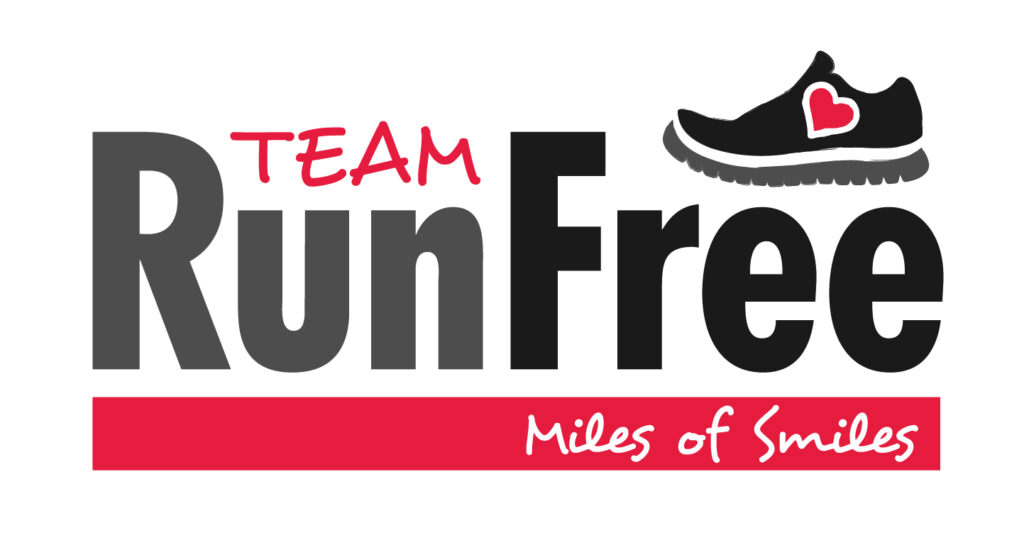 "Team RunFree is 100% volunteer driven and 100% reliant on donations," noted Kevin. "We pay all race expenses for those with special needs, and as we grow, the financial need increases. Just being considered for a financial gift is heartwarming, and we greatly appreciate those who partner with us financially. Our true passion is to share our story and our heart with others. We want to inspire others to use their talents, abilities and passion to impact lives in powerful ways."
MFLCares about Team RunFree!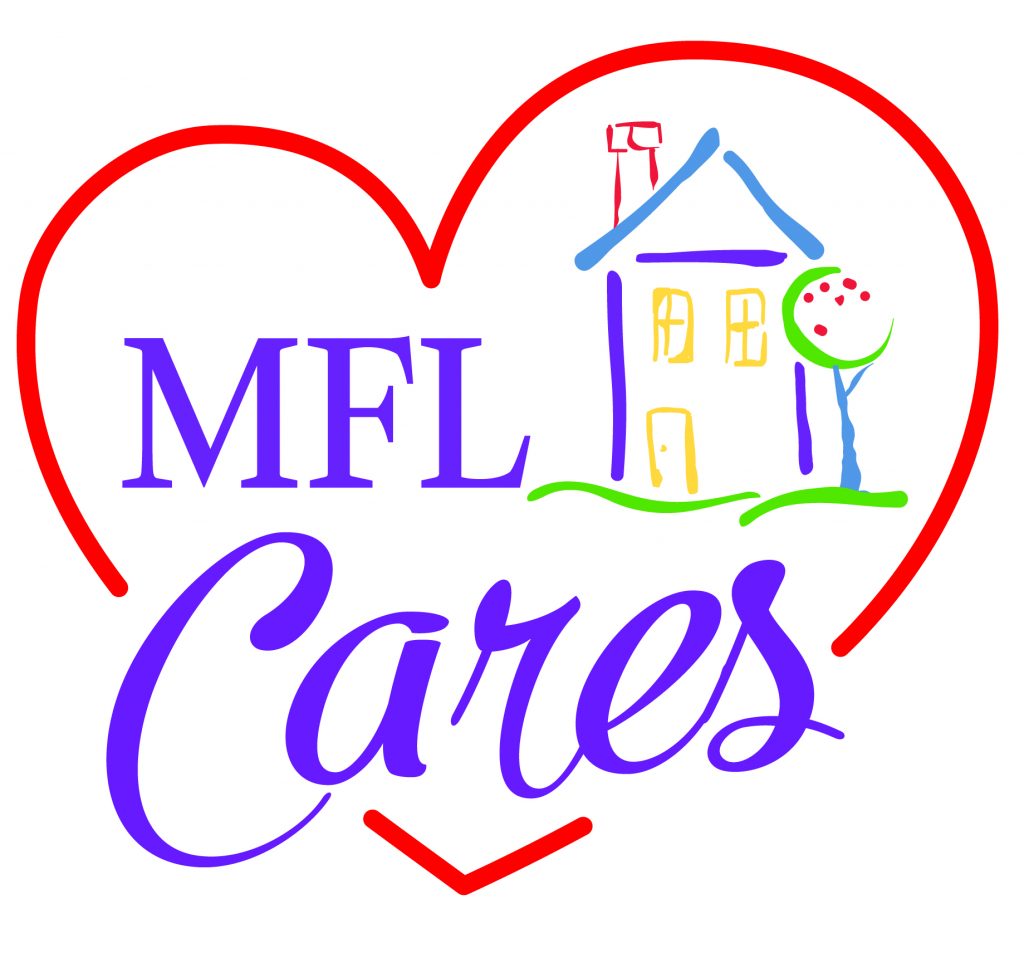 Through MFLCares, Midwest Family Lending team members nominate a charity or cause that is meaningful to them. Mark Engleman, licensed Mortgage Loan Originator for Midwest Family Lending was made aware of Team RunFree through updates Kevin gave at their local church. Mark nominated Team RunFree because he was inspired by their story.
"Team RunFree reminded me of the Dick Hoyt story.  Dick ran several marathons and Iron man races while pushing his quadriplegic son," says Mark. "I've always found this to be such an amazing story. Team Run Free is accomplishing the same thing, providing the excitement and exhilaration of running/competing in a race to those who can never do so on their own. I feel to be able to help with their mission is an absolute privilege!
To learn more about Team RunFree, see photos and be inspired, visit their website or facebook page!
MFLCares is a program of Midwest Family Lending, a local mortgage company committed to creating customers for life and making positive community impact. MFLCares supports and promotes Central Iowa charities. Check out the MFLCares calendar to learn about the incredible organizations who are making a positive impact in our communities!