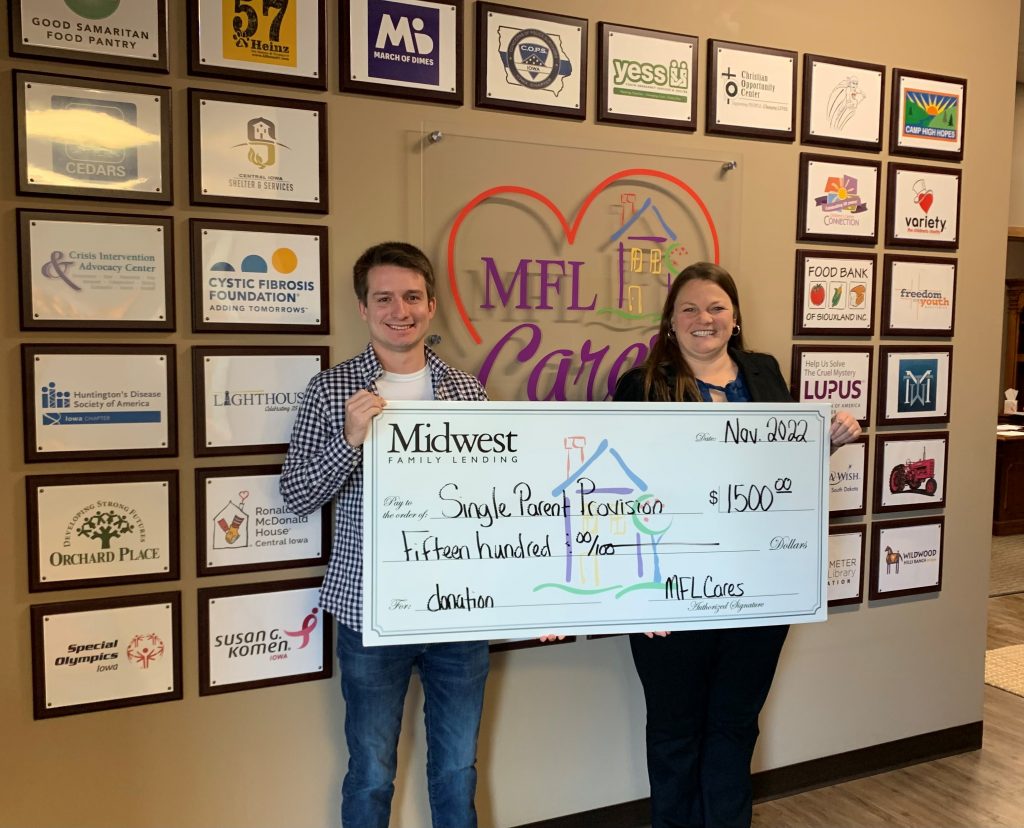 WEST DES MOINES, Iowa – Single Parent Provision is Midwest Family Lending's November charity and has received a $1500 donation through the MFLCares program.
"We are grateful to Midwest Family Lending for their partnership with Single Parent Provision in supporting the single parents in our community. This relationship confirms the name Midwest Family Lending and validates the care they have for the families in our community," says Jayme Ward, Communications & Development Manager with Single Parent Provision. "It also helps single parents know their unique needs are seen and heard by the community around them.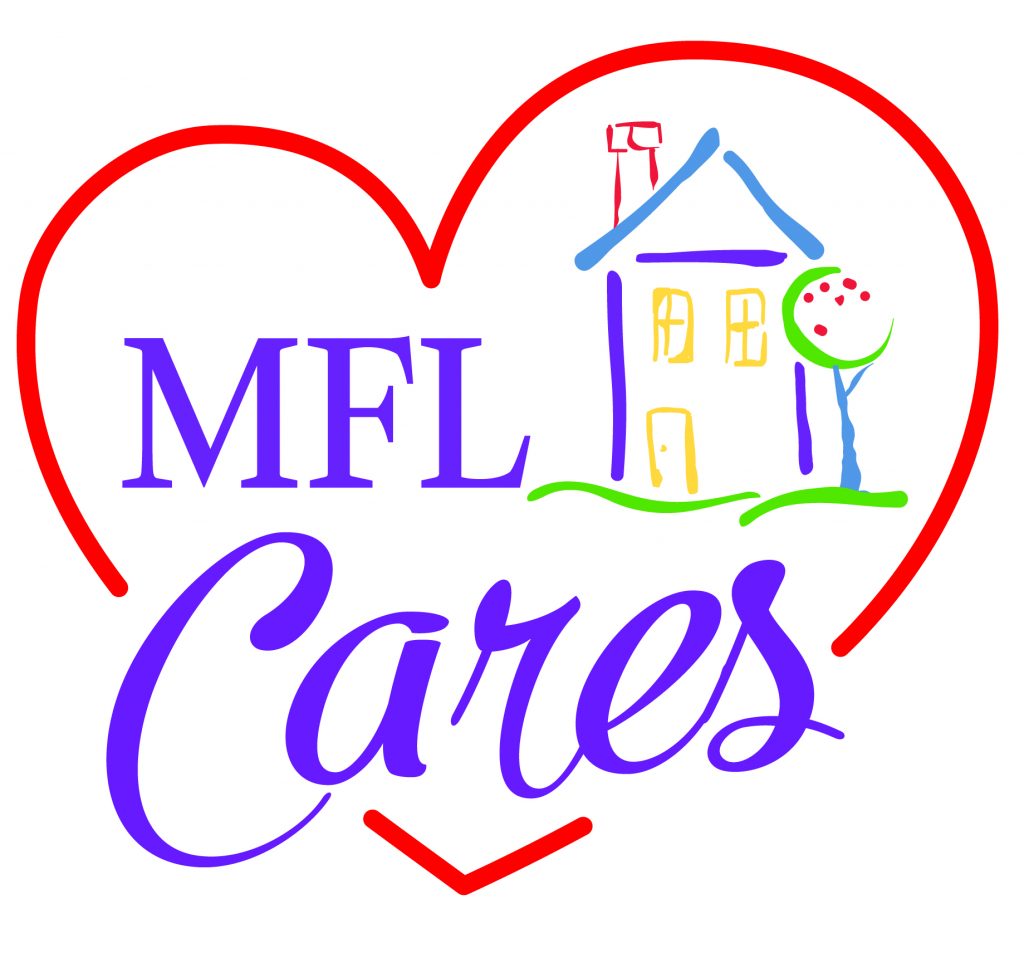 Through MFLCares, Midwest Family Lending teammates have the opportunity to nominate a charity they'd like to support.
"I nominated Single Parent Provisions because every superhero needs a side kick," says Zach Smith, Licensed Mortgage Loan Originator with Midwest Family Lending. "Single parents are basically superheroes, but even superheroes don't fight alone," continues Zach. "Single Parent Provision has a variety of programs to assist single parents in their everyday lives. These programs help by giving parents a break, helping with home provisions, creating friendships, and much more!"

About Single Parent Provision
Did you know that 30% of families across the state of Iowa are single parent families? That number is 42% for Des Moines, and sadly, as high as 48% in some central Iowa communities. Single Parent Provision is a non-profit organization providing a trusted partner to single parents and their families by offering programs and services to help single parent families strengthen and thrive.
Raising a family in a single parent household can be very challenging and extremely lonely. Through the work of Single Parent Provision, single parent families can get support, encouragement, and resources to help them on their journey. Programs such as Break Time provide parents an opportunity for self-care while their children enjoy a safe evening with volunteers. The Home Provision program provides single parents additional hands to accomplish projects/repairs around the house. Single Parent Groups builds networks of support and community with others going through similar challenges.
Upcoming Events
MFLCares is a program of Midwest Family Lending, a local mortgage company committed to creating customers for life and making positive community impact. Through MFLCares, we support and promote central Iowa charities. Check out our calendar to learn about the incredible organizations we've recently supported that are making a positive impact in our communities!
"Most single parents don't expect to become one. Whether through the unexpected loss of a spouse, unexpected pregnancy, or an unexpected divorce. At Single Parent Provision, we recognize the unique needs of single parent families and the heavy loads they carry, and exist to shoulder that weight and walk with them on the journey. We offer relevant programs, services, and events to help strengthen their lives and the lives of their family."
-Jayme Ward, Communication & Development Manager, Single Parent Provision