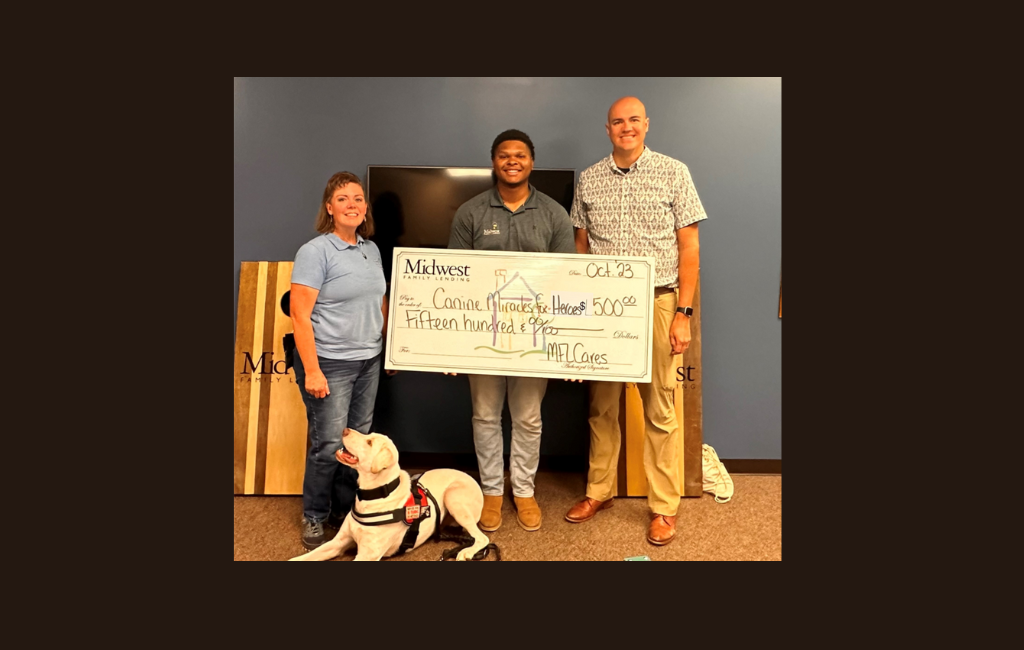 In a world filled with countless challenges, there's an ever-increasing need for heroes who selflessly serve our communities and nations. For many, these heroes come in the form of service members, veterans, and first responders, individuals who put their lives on the line to protect and serve. They often bear the invisible scars of their experiences, leading to a pressing need for healing and support. Laura and John Ward saw firsthand the need for such healing and support for the heroes in their lives. For this reason, they took a leap of faith to offer a beacon of hope through the remarkable bond between humans and dogs.
Several years back, Laura was attending the funeral for a fallen hero. The idea of training service dogs came to her, so she sent a text to her husband John. She sent the message not thinking it would be taken seriously. When John responded with "okay," he also didn't think it was serious. Their inside joke turned into a reality a little over a year ago, when their non-profit organization, Canine Miracles for Heroes came into existence. "We saw a huge need for service dogs," says Laura. "We knew we could make an impact. It was a calling we felt compelled to answer."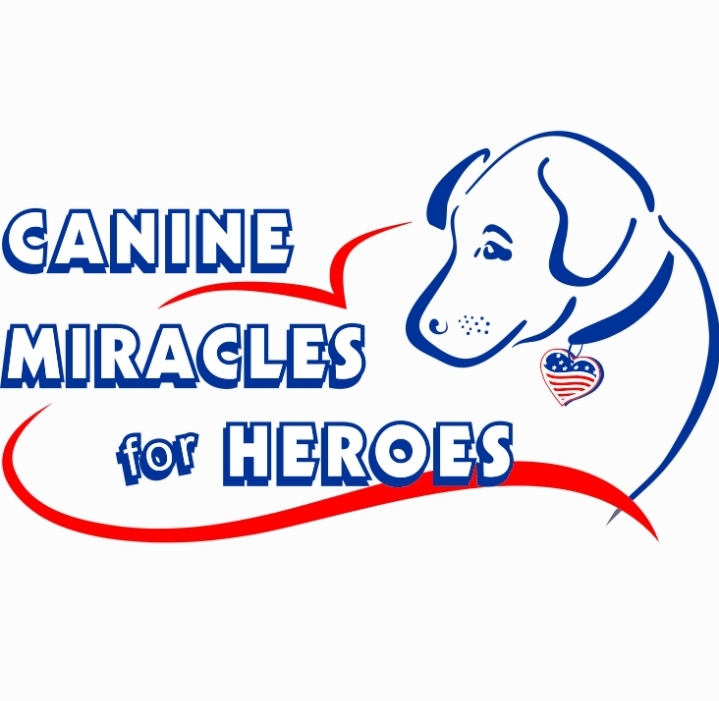 Their mission:
Motivated by the love of God, we are a non-profit organization that provides military veterans and emergency personnel suffering from PTSD and other trauma, with life-altering companionship through the placement of highly trained service dogs.
Here's a closer look at how Canine Miracles for Heroes carries out its vital work:
Service Dog Training: One of the cornerstones of Canine Miracles for Heroes' mission is the careful selection and rigorous training of service dogs. These dogs undergo extensive training to perform a range of tasks tailored to the unique needs of each recipient.
Customized Support: The organization understands that each hero's needs are unique. Therefore, they work closely with recipients to identify and train service dogs to address specific challenges.
Hero and Dog Pairing: Canine Miracles for Heroes goes beyond just providing a dog; they facilitate a genuine connection between the hero and their new canine companion. The pairing process is a heartwarming journey where heroes and dogs forge bonds that can last a lifetime.
The Impact
The impact of Canine Miracles for Heroes extends far beyond the surface. Here are some of the profound ways this non-profit organization changes lives:
Improved Mental Health: For many veterans and first responders dealing with PTSD and other mental health issues, the presence of a service dog can be a game-changer. These dogs offer comfort, reduce anxiety, and provide a sense of security that is invaluable.
Enhanced Quality of Life: Service dogs from Canine Miracles for Heroes help individuals regain their confidence and independence. They help our heroes get back out into society.
Strengthened Bonds: The companionship and unwavering loyalty of a service dog can mend broken spirits and rebuild trust. The heroes and their dogs share an unspoken connection that brings healing and happiness into their lives.
How You Can Make a Difference
Supporting Canine Miracles for Heroes is an opportunity to give back to those who have given so much for us. Here's how you can get involved:
Donate: Financial contributions help cover the costs of training and caring for service dogs. Your donation can directly impact the life of a hero in need.
Volunteer: Offer your time and skills to assist with fundraising events, dog training, or administrative tasks. Every bit of help counts.
Spread Awareness: Share the organization's mission and success stories with your network. The more people who know about Canine Miracles for Heroes, the greater the impact they can have.
Canine Miracles for Heroes has a goal of helping as many military veterans and emergency personnel as possible throughout Iowa and surrounding states. Providing them with a service dog trained specifically for their needs helps them overcome the effects of PTSD. They will also provide training guidance to those military veterans and emergency personnel who already have a dog of their own.
Midwest Family Lending and MFLCares are impressed with the Wards and their dedication to local heroes. We're not sure about you, but we think Laura and John are heroes too!
Help us help them save the lives of those who help save ours!